2021 was New Ventures BC's 21st year!  Thank you to our community of start-ups, volunteers, and sponsors for letting us deliver on our mission: to recognize, encourage, and develop entrepreneurship and innovation in B.C.'s start-up technology sector.
2021 Highlights:
2021 New Ventures BC Competition, presented by Innovate BC
This year was the second year of our Competition going virtual. We received over 200 applications, with thousands of BC tech startups joining our online educational seminars. We awarded over $250,000 in cash and prizes at our Awards. Congratulations to the top placing ventures: TrafficDriven Technologies Inc, Train Fitness, and Moment Energy. Congratulations as well to AbCellera, winner of the first-annual Alumni Impact Award!
See the full competition results here.
Top 10 finalists here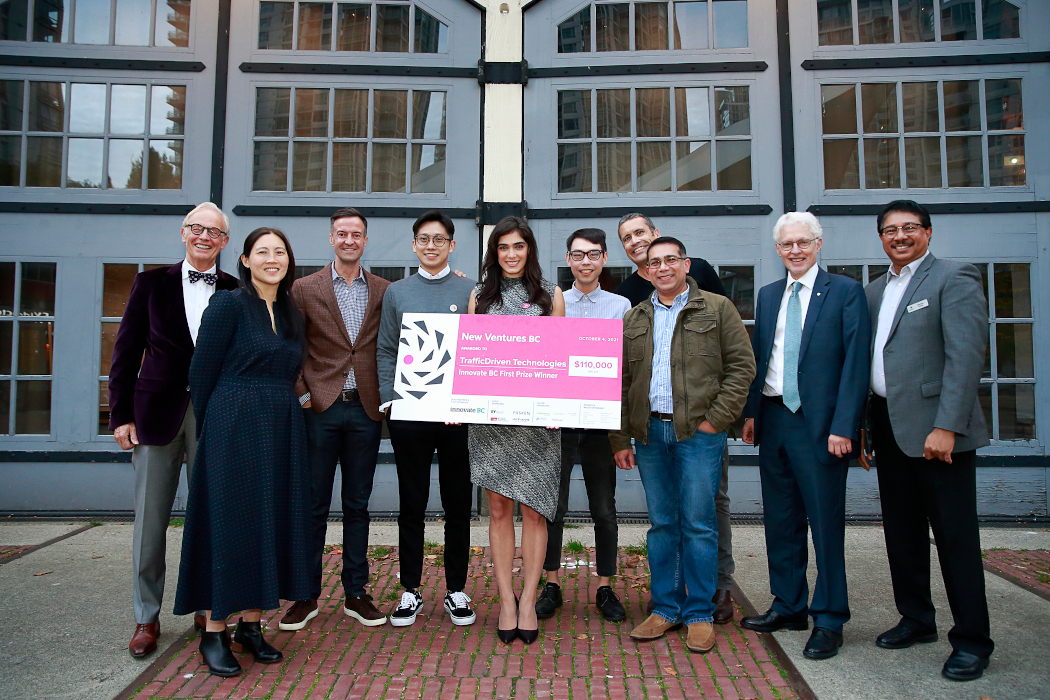 Distance Venture Accelerator Program
Thank you to Innovate BC for supporting our Distance Venture Acceleration Program, which provides 1:1 mentorship with an an Executive in Residence and Market Validation Training to many new early-stage startups across the province.
The Discovery Foundation Sales Acceleration Program
After its successful pilot in 2020, we launched the Discovery Foundation Sales Acceleration Program. The program features 1:1 sales and marketing mentorship, and sales education webinars.
ISI Grant Program
This year we wrapped up the ISI Grant Program. The program was fully subscribed and we handed out $3.4 million in grants to 505 BC companies to hire post-secondary students.
Innovate BC is now administering an updated Innovator Skills Initiative Program, and applications are now open!
Hosting VEF's Online Forums
To extend our network we partnered with VEF to deliver their Online Forums this year. We are looking forward to delivering their January Online Forum: VEF-Deloitte Global TMT Predictions 2022 with Duncan Stewart
Clients and Competition Alumni making headlines
NVBC got to cheer and celebrate so many wins from past clients and alumni: