Have some revenue, but are looking to take the next steps in your startup's business development? This program is designed to help you grow your sales and build your digital marketing skills.
How does the program work?
The program has two components: education and 1-to-1 mentoring.
Education:
New Ventures BC will host a series of online webinars to teach the best sales and marketing practices, led by two Executives in Residence with extensive marketing and sales expertise: Rochelle Grayson and Peter de Verteuil.
1-to-1 Sales and Marketing Advisory:
Biweekly, the cohort will meet online individually with Rochelle and Peter. The companies and advisory team will work together to achieve individualized sales and marketing goals.
The current cohort includes an impressive group of startups. Not only have many of these startups proven their business models in the midst of a global pandemic, they are tackling problems with innovative technologies.
Meet your Mentors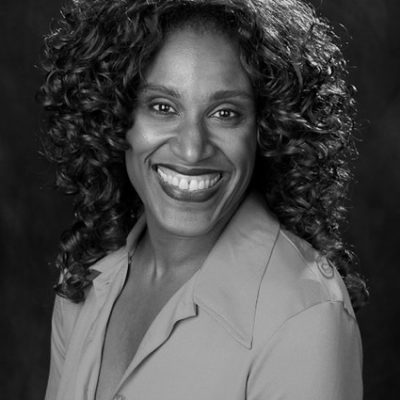 Rochelle Grayson Executive in Residence
Rochelle Grayson is currently a Digital Strategy and Social Media Consultant. Rochelle has worked with numerous women's organizations over the last 11 years including the YWCA, Canadian Women in Communications and Women in Film (Vancouver and Germany). She has also worked with a number of non-profits in a fundraising capacity. For the Canadian Breast Cancer Foundation's "Awareness Day Fundraising Luncheon", she raised over $200K. Rochelle has been on many Boards since 2009. Her appointments have been with global non-profit organizations, national industry associations, and world-class education institutions.
Rochelle has also worked with senior-level executives from a variety of organizations to build, grow and monetize online communities. Rochelle has been teaching Social Media Bootcamps & Strategy Sessions for 9 years. She has presented globally on how to leverage social media to achieve organizational goals and objectives. Rochelle holds an MBA in Finance and Business Policy from the University of Chicago. Rochelle is passionate about the benefits of movement and physical activity, especially for women as they age.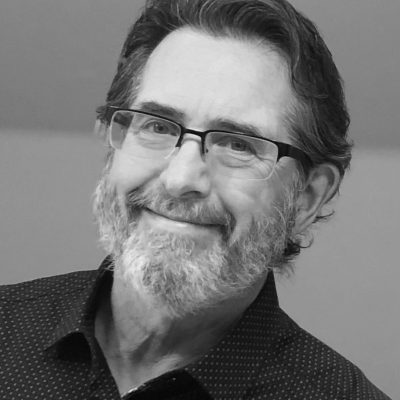 Peter de Verteuil Executive in Residence
Peter has over 30 years of experience in Sales and Marketing management, Business Development, Corporate Strategy and Communications. Peter has held leadership positions in dynamic high-growth environments as well as large multinational organizations and has navigated change management through a number of corporate acquisitions. In roles of VP of Sales and VP of Strategy at SAP, Peter managed highly successful sales teams, and helped drive GTM Strategy & Planning for one of SAP's leading growth divisions.
While VP of Marketing for Future Shop, Marketing Magazine named Peter one of Canada's most influential marketers. Today Peter provides professional Business Development, Strategy, Sales, Marketing and Media consulting and advisory services to a wide spectrum of organizations, from startups to large enterprises.
New Ventures BC will deliver a series of online sales workshops to teach you the best practices and effective methods. They will be practically minded and will form a sales toolkit you can refer to. All education is open to the NVBC community.
Part 2: 1-to-1 Sales Advisory 
Each company will meet with the NVBC sales advisory team regularly over phone and/or video. Meeting agendas will be determined in advance, based on individual company need.
The objective of these meetings will be to give advisory, but also to teach you how to think analytically about revenue and forecasting as well as using and analyzing digital tools to monitor and increase sales.
Possible metrics to review and discuss at each meeting may include:
*Note: Don't worry if you don't currently track these metrics, or you don't know what some of these mean. That's what this program is for!
Revenue, and transaction targets by quarter (for at least the next 12 months, preferably longer). 

Revenue, and transaction forecast for current quarter 

Projected Achievement against plan based on Forecast 

Actual achievement against plan for previous quarter and YTD 

Growth over previous quarter 

Average sales cycle (days) 

Average deal value 

Current conversion ratio (closing rate %) 

Churn (for subscription models) 

Total pipeline for current quarter and following quarter 

Any large "elephant" deals in current quarter or next quarter 
In addition to 1-on-1 advisory, we'll introduce some virtual group learning and networking opportunities. This will include:
Kick off meeting with our entire cohort of companies to network and meet the acceleration team.
Small group meetings with EiR and companies throughout the program
Closing meeting with entire cohort
Learn a disciplined sales approach that you can apply consistently to this company and beyond

Accelerated growth. Improve your marketing approach, build your sales pipeline, close more sales, increase revenues, and build an achievable plan for the future.
BC-based, early-stage tech companies, with a product in the market

Have at least one person working on the venture full-time

Has paying customers (ideal: 8-10) and are generating revenue ($50K – $1.5M ARR and/or $7500 MRR) *You may still be considered if you are close to, but not at these numbers

Have some leads and/or prospects you would like advisory on 

Can commit to attending education and advisory sessions. NVBC recommends the CEO attend all meetings. Additional members of the company (ie. VP Sales) may also attend.
The program is currently full, but check back here for updates on when we will be accepting applications for our next cohort. Or, click the button below, and we'll let you know when we're ready for your application.
Keep me posted
We are pleased to offer the Discovery Foundation Sales Acceleration Program thanks to program sponsor:

Sales goals are only achievable when they can be measured. Learn the dark art of sales metrics and how to track and communicate them to effect to your sales team, staff and investors. Topics include metrics-based sales management and sales forecasting methods. This webinar is part of our Sales Accelerator Pilot Program.
Get the PowerPoint deck here
This webinar will provide practical, hands-on introduction to building a sales program for emerging technology companies looking to expand sales beyond early adopters. Learn about the components of an effective sales process and how to set them up.
Get the PowerPoint deck here
NVBC B2B Digital Marketing Workshop Series