Who is this program for?
Market Validation Training (MVT) is a free, self-guided online program, open to anyone in BC with a tech or small business idea. To date, over 1500 entrepreneurs have taken the course. It has been so successful that this year, that it has been updated to include more content.
Thank you to Innovate BC and members of the BC Acceleration Network, including Foresight and VIATEC for updating the course.
What you'll learn
The MVT program uses multimedia learning modules, videos, and venture-building assignments to help you validate your market and assess your business idea.
Course content is drawn from today's best thinking on successful entrepreneurship, such as Steve Blank (customer discovery), Alexander Osterwalder (business model canvas), and Eric Ries (lean startup).
Preview the course platform on Thinkific.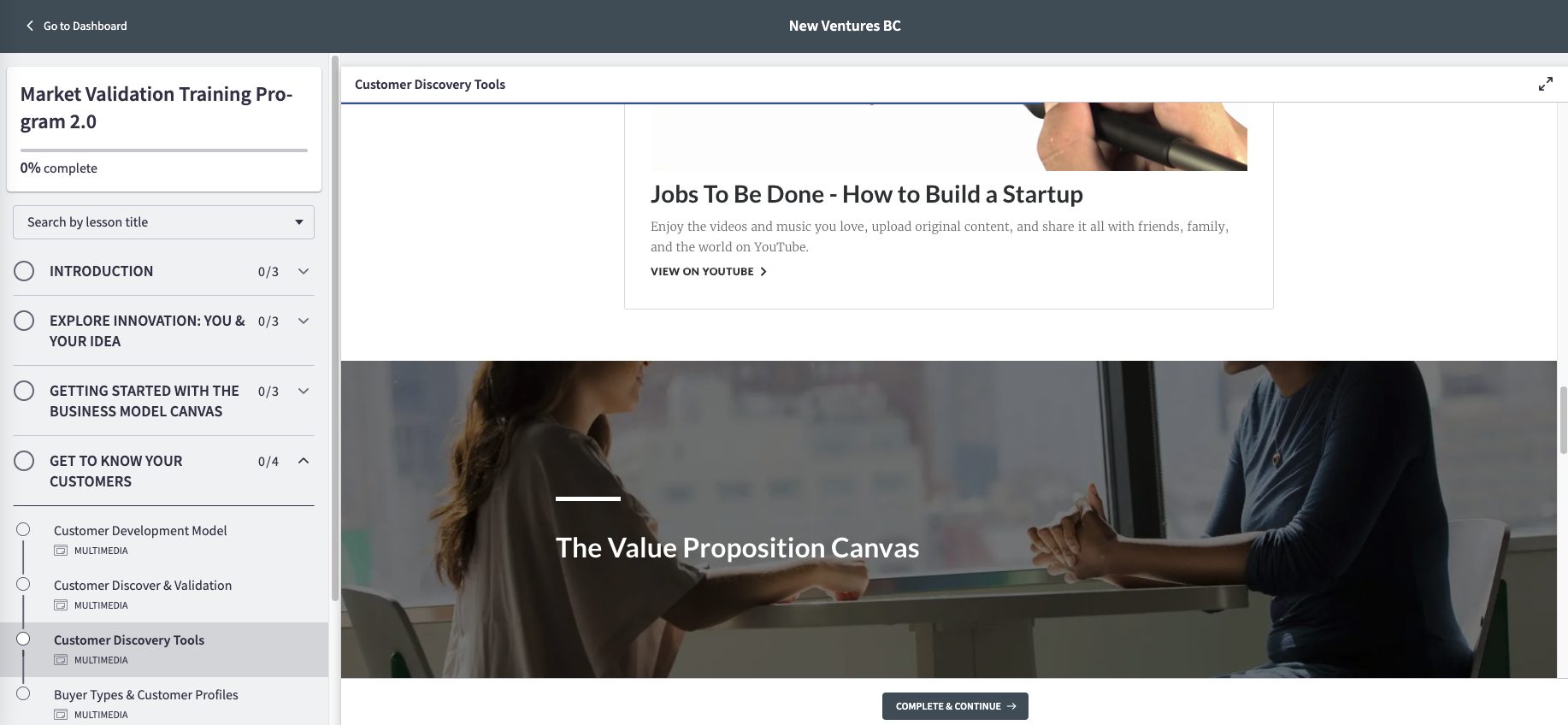 Complete coursework for a free mentoring session
Need more support? Complete slides 3-8 in your playbook and a submission worksheet to receive a complimentary venture assessment with an Executive in Residence (EiR). You can earn a second mentoring session when completing the entire playbook.
How to request a mentoring session:
Looking for weekly mentorship?
If you are interested in weekly, dedicated mentorship to help you with your specific business needs, check out our Distance Venture Acceleration Program.
Sign up for the MVT and get started
Signing up is easy and takes less than five minutes. After completing our short online form, you'll receive a link to login.
Sign up for MVT
Already registered? Sign in here.