Why enter the New Ventures BC Competition?
Education
Get the essentials. Learn entrepreneurial building blocks from top-notch speakers at complimentary seminars and workshops.
Mentorship
Get advice. If you make it to the top 25, you'll get a mentorship team, plus pitch practice and feedback.
Networking
Get connected. Join events with fellow startups, plus mentors and potential investors.
Feedback
Know what you don't know. Provide your business plan + pitch for a jury of experts to receive constructive feedback.
Recognition
Be noticed. Making it to the Top 25 means you're a venture to watch.
Prizes
Did we say prizes? We're giving away over $250,000 in cash and in-kind services to take your startup to the next level.
$250,000 in cash and prizes
Each year, we give away prize packages to our top three finalists, plus specialty prizes. They're all announced and awarded live at the Awards Ceremony.
Note: 2023 prizes are subject to change, as NVBC finalizes competition details.
$110,000
Innovate BC first-prize package
$60,000
Innovate BC second-prize package
$35,000
Innovate BC third-prize package
$10,000
Leap to the cloud Prize
This prize will be awarded to the most promising Software as a Service (SaaS) startup in the Top 10 or Top 25. The winning startup will showcase an innovative edge with a market validated by either sales, partnerships or trials. Thank you to our prize sponsor, National Bank of Canada. 
$10,000
Innovate BC Sustainability Prize
Awarded to the most promising startup placing in the Top 10 or Top 25, that is working to commercialize a technology in service of reducing GHG emissions or addressing the impacts of climate change.
$10,000
Innovate BC Regional Startup Prize
Awarded to the most promising startup placing in the Top 10 or Top 25, that is positioned to make a significant regional impact. The venture must located outside of the Greater Vancouver Regional District.
$10,000
Innovate BC Woman-Led Venture Award
Awarded to the most-promising venture with a woman CEO or Co-Founder in the Top 10 or Top 25. Preference will be given to CEOs, then to Co-Founders who hold 20% or greater ownership. This prize is open to anyone who self-identifies as a woman.
Luminaries Diamond-in-the-Rough Award
Awarded to a promising company that is pre-revenue and pre-investment as of August 1, 2023 (less than $50K of dilutive financing or revenue). This award is generously funded by members of NVBC's volunteer Luminaries program.
This community-nominated prize is awarded to one Competition alumni that has made a significant economic, social, environmental, or community-based impact to BC's tech ecosystem. Nominations will open later this year.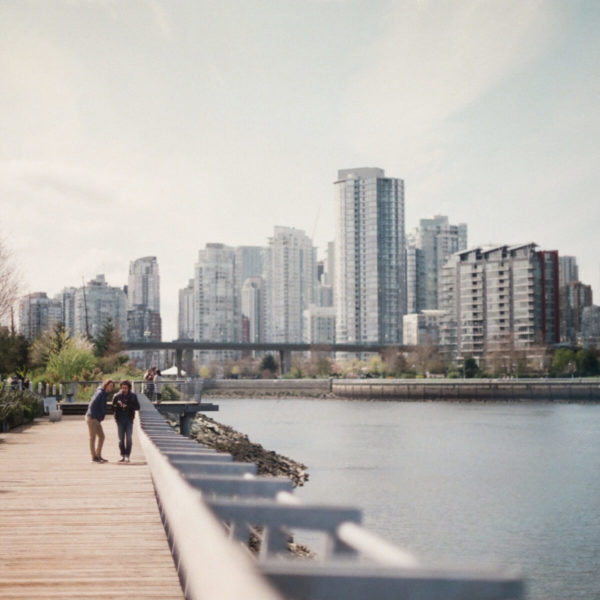 Eligibility
BC residents, teams or businesses
Innovative technology product or services
Any type of tech
Raised less than $1,000,000 of non-grant funding from any source
Less than 5 years old
Incorporation not required
Pay $200 entry fee
Competition Timeline
Have what it takes to compete for over $250,000 in cash and prizes? 6 months, 4 rounds of competition. 200+ competitors, 1 grand prize winner.
Education and Networking Events
Weekly education and networking events starting March 28, 2023. Visit our events page for details.
Round 1 deadline
April 11, 5 pm
The Idea
Submit your registration and describe your business idea. All eligible participants move on to Round 2.
Round 2 deadline
May 3, 6pm
Feasibility Test
Submit a 5-page response to questions about your business idea.
- 25 companies move on to Round 3
- 15 additional companies will pitch their way into Round 3.
Pitch Day
25 companies pitch and 10 will advance to round 3.
Round 3 deadline
August 1, 6pm
Condensed Venture Plan
Companies will be paired with a mentor team to expand their idea into an 8 page condensed venture plan.
Round 4 pitches
Sep 7 & 8
Top 10 pitches finale
Top 10 finalists make an in-person pitch to the jury for a chance to win $250,000 in cash in prizes.
Winners revealed
October 3
Winners announced at Awards Ceremony