Richmond clean tech startup Volta Air tops Innovate BC-New Ventures Competition. Annual startup competition fuels tech innovation with $275,000 in cash and prizes.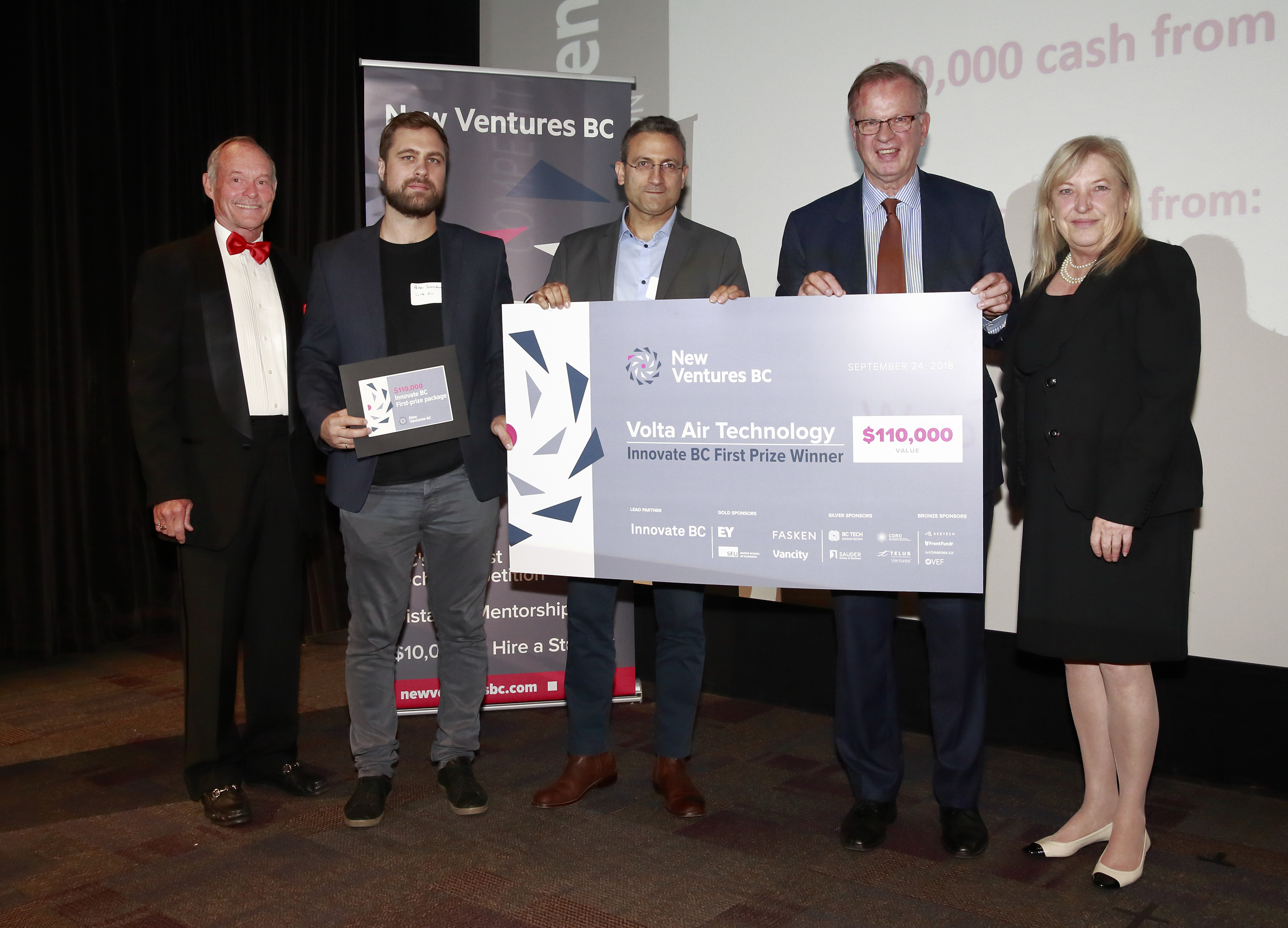 Vancouver, BC – Richmond-based Volta Air has won the 2018 Innovate BC-New Ventures Competition grand prize of $110,000. The startup has created a cost-effective and sustainable refrigeration solution for the urban delivery market. Volta Air topped the 10 finalists that advanced to the final round of the six-month, four-round competition.
Nelson's Cyberdontics and Vancouver's Medimap took home the second and third place prize packages, valued at $60,000 and $35,000 respectively. Cyberdontics is bringing precision robotics and digital automation to the field of dentistry, while Medimap is reducing wait times at walk-in clinics by more than 50 percent.
"Congratulations to all of the award winners and nominees. Every year, the Innovate BC-New Ventures Competition showcases the best and brightest new startups in B.C.," said Bruce Ralston, Minister of Jobs, Trade and Technology. "This year, the tradition continued with an impressive list of competition graduates who are on the pathway to bringing their ideas to the next level and further elevating B.C. as a leader in innovation."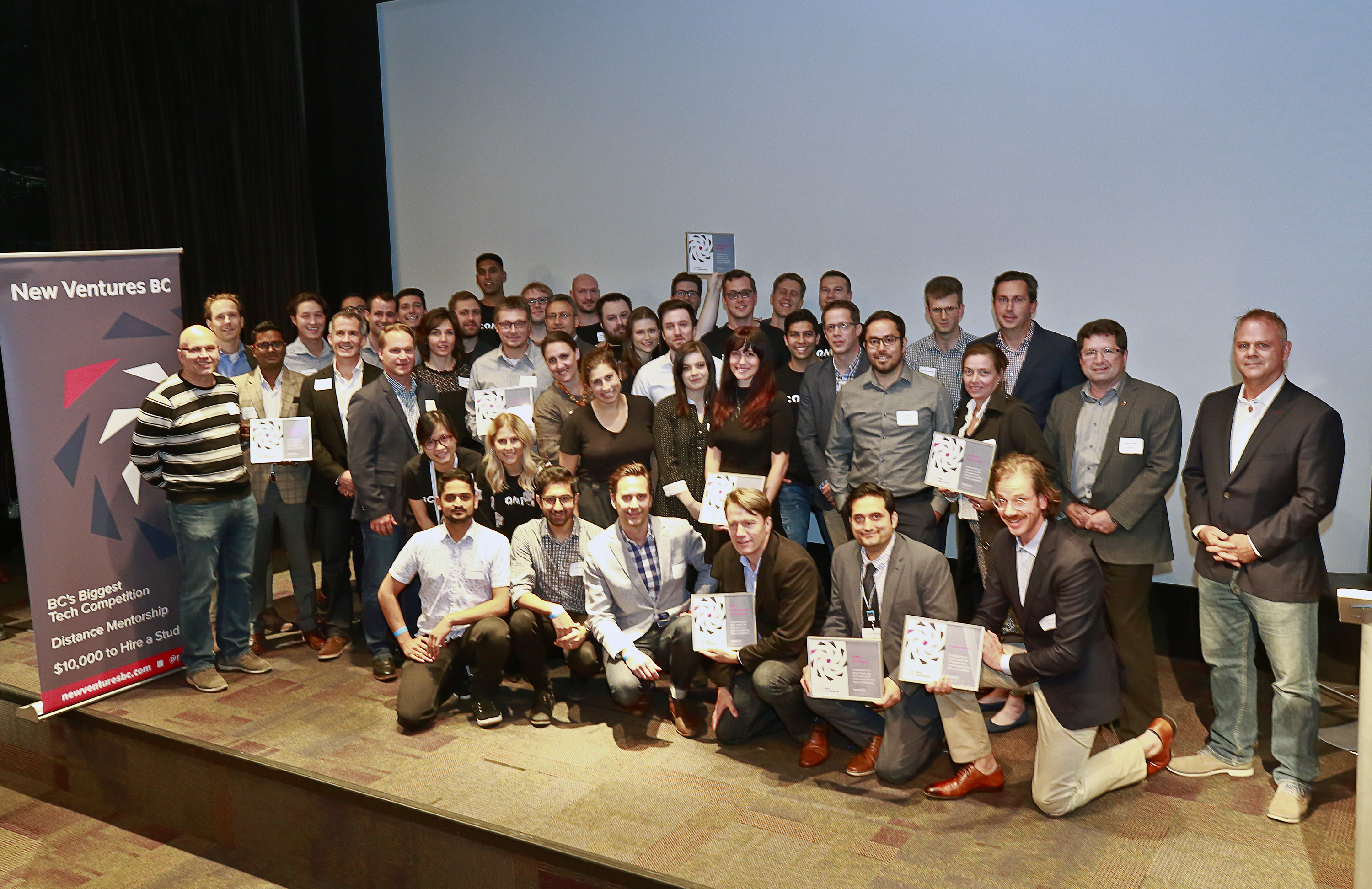 The winners of the 18th annual competition were recognized at an awards ceremony Monday evening at the TELUS World of Science. The ceremony officially kicked off Vancouver Startup Week. The Innovate BC-New Ventures Competition also awards industry-specific packages, recognizing startups for their commitment to innovation in specific sectors and markets. The winners are:
"For 18 years we've been blown away by the breadth and high level of innovation coming out of all corners of our province," said Mike Volker, Board Chair of New Ventures BC. "From healthtech to cleantech to technologies designed to drive the sharing economy, I'm excited to see these companies make a huge impact on B.C. and Canada."
This year's finalists represent the diversity at play in B.C.'s tech sector. Two of this year's top ten finalists, Careteam and Quupe are led by female CEOs, and both Cyberdontics and Skaha Remote Sensing are located outside Metro Vancouver.
"We are extremely excited to be celebrating our 10th year as title sponsor of this incredible competition," says Innovate BC President and CEO, Shirley Vickers. "Year after year, this competition attracts entrepreneurs from a wide range of industries and continues to recognize companies that are creating innovative tech solutions all over British Columbia."
Since 2000, the Innovate BC-New Ventures Competition has provided mentorship and support to more than 2,360 startups who have created almost 4,000 jobs. The 19th annual Innovate BC-New Ventures Competition will launch in Spring 2019.
Check out what the competition is all about and our 2018 Top 10 finalist here.