Based in beautiful Mount Pleasant, Vancouver, Quupe is a sharing economy platform that allows you to rent almost anything from locals.
Everything on their platform is insured up to $10,000.
Reason for competing:
Quupe will benefit massively from the increased awareness in Vancouver for what they're building. People love the concept, but the more they company can get the word out, the better off the community will be.
Team background:
The four co-founders met at the Centre for Digital Media, where, in 2016, they began building a free-sharing platform, while still in school. They quickly pivoted to rentals and have been driving the sharing economy forward in Vancouver ever since. Zeeshan and Angela also worked on The Clot Thickens (clotthickens.com), a puzzle game recently acquired by MGN Studios.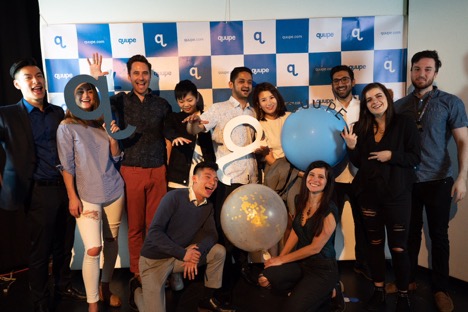 Company highlight:
Operationally speaking, Quupe is proud of the diversity of their original founding team (two genders, four different countries), which allowed them to move much more quickly than if they all looked the same and had the same background, skill sets, and experiences. Furthermore, they're proud of how far they've come on relatively little money. "I think it speaks to both the power of the idea and the community that supports it, and also our business sense – in that we don't want to spend money before we're satisfied that we've fully validated the market." says company CEO Angela Hamilton.
From a community perspective, Quupe is proud to have created a way to simultaneously save people money (more than $150,000 so far), divert unnecessarily purchased things from ending up in landfills (more than 2.5 tons), and foster stronger connections between members of a community.
Competitive advantages:
While their current challenge is user on-boarding, almost all Quupe's users have five-star transactions, so the people who are using the platform are very happy with their experience. It all points to the way things are going, which is that access trumps ownership, and that people are prizing cool experiences over conspicuous consumption.
It's a brand-new model and a brand-new way of thinking about access; there are people who come to Quupe with a degree of uncertainty. It's important to continue relaying the message that Quupe is trustworthy, safe, and a community of known people, and that all inventory on the Quupe platform is insured up to $10,000. Furthermore, that its reliable, convenient, inexpensive, easy, and dare we say — fun.
Five-year outlook:
Quupe would like to have a footprint of users across North America, with toeholds in China and Europe, and having diverted 1,000 tons of waste from landfills. There is also a goal for people to start using "Quupe" as a verb, as in "I'll just Quupe it". Their  BHAG (Big, Hairy, Audacious Goal) is to shift consumption patterns over time so that fewer things end up in landfills, and every decision they make as a company is driving them toward that goal. If along the way, they encounter a suitable partner, acquisition is not out of the question.
Team: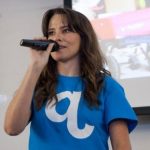 Angela Hamilton | Co-Founder and CEO: Experienced founder and impact entrepreneur with a demonstrated history of leadership and inspiring people to action. American living in Canada. Currently heading up Quupe, named a Top 50 Tech Startup in BC and to the top 18 of New Ventures BC. Recently won an award in innovation from the Recycling Council of BC. Strong communicator with an M.A. in Digital Media (Centre for Digital Media) and an M.A. in Journalism (University of Missouri). Skilled in entrepreneurship, journalism, editing, feature writing, theatre, and linguistics.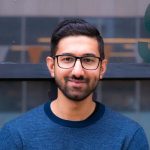 Zeeshan Rasool | Co-Founder and CTO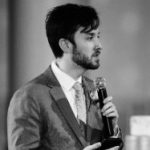 John Gelou | Director of Marketing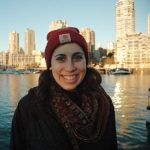 Alice Henry | Customer Care Management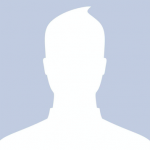 Grant Meek | Director of Partnerships