Careteam is an AI-enabled digital health platform that solves the fragmentation of health care and facilitates optimal health for patients experiencing complex chronic diseases and health events. As patients navigate fragmented care environments, the platform works to keep patients, family and healthcare professionals on the same page to reduce gaps in care and improve outcomes.
How it started
Careteam Technologies was started in October 2016, when a team of individuals came together around a common passion. Physician Alexandra T. Greenhill, health tech leader Jeremy Smith and experienced tech entrepreneur Rob Attwell all recognized that fragmentation in health care was the biggest problem facing the industry.  They had too often seen the reality that what happens between health care visits often has more impact on outcomes than the medical visit itself.
"We had all seen healthcare at its best, but had also seen the system fail. We recognized that technology could help providers be more consistent with healthcare, building on the limits of human capacity through innovation," says founder Dr. Alexandra T. Greenhill.
Recognizing the power of technology to support healthcare at scale, the founders set out to develop a platform with the goal of making healthcare more reliable. Patients are often left feeling split between hospitals, clinics and homecare environments. Careteam provides a way for both caregivers and health professionals to work efficiently, track progress and include everyone across care environments in a way that forms a cohesive team around the person in need.
Health care is complex, and full of complex solutions that don't scale.  Like the iPod to the music industry, it often takes a powerfully simple solution that people love in order to ignite a big change that spreads.
Competitive advantage
Careteam delivers benefits on a quadruple bottom line. The platform enables clinicians to create personalised care plans for patients with complex and chronic health issues. This includes communicating instructions and recommending critical resources. The patient and their main caregivers then have the ability to share the plans with the patient's circle of care. The Careteam platform helps activate this plan by keeping everyone on task and in the loop. Health organizations can also monitor whether the plan is being followed, and proactively intervene if things get off track, leading to better care outcomes and experiences at a lower cost and use of resources.
Careteam is positioned to solve the fragmentation in the industry, helping organizations achieve their goals for patient-centered care.
Key accomplishments
Careteam is proud of the recognition they have received from healthcare system leaders, as well as initial end users. They have trialed their platform in multiple settings from chronic care to emergency discharge, surgery to holistic health coaching, and urban tertiary hospital to rural community care, and found that it truly does span all facets of health care. Clinicians, patients and family members continue to validate that there is a need for the platform, and encourage the team to take on the big challenge it has identified.
Challenges and opportunities
One of the biggest challenges the team has faced is a limiting perception that exists in the healthcare industry: that changes in healthcare can only be incremental and focused on one issue at a time. In reality, a system-wide change is needed in order to create the best possible health outcomes. Communicating the possibility that one platform can solve many problems by connecting different users such as clinicians, patients, families and administrators has been a challenging message – but once people see it in action they become ardent believers.
Reason for competing
The team is excited at the prospect of progressing through the NVBC competition for the benefit of being plugged into a community that brings together the best in BC tech. They also appreciate the advice and guidance shared with the nominees that has helped improve business plans and messaging for future.  The time that experienced business leaders have spent as NVBC mentors sharing their lessons learned has been incredibly valuable.
Five-year outlook
In five years, the company looks forward to transforming the healthcare experience for patients, families and clinicians. They aim to work with top healthcare organizations across Canada, US and the UK. The team has started by rolling out in BC and Ontario, and is now expanding into the US and UK.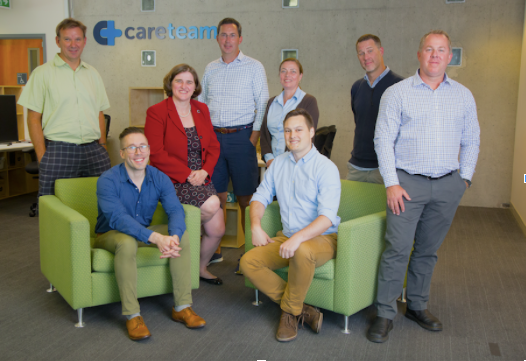 Company Leadership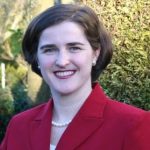 Dr. Alexandra T. Greenhill, CEO and Chief Medical Officer
Alexandra is an award winning physician with over 15 years of health and eHealth leadership experience. She was Associate CEO of the BC Medical Associate, and co-led a $108M EMR implementation with Jeremy Smith before founding myBestHelper – a market place for families to find child and elder care – with Rob Attwell. Alexandra was the Chief Medical Officer at Medeo, the first direct to consumer telehealth service. Prior to this, she led major initiatives in health transformation and eHealth implementation across Canada. She has been a speaker at TEDx and has been recognized for her work through a number awards, including BC's Influential Woman in STEM, the YWCA Vancouver Woman of Distinction award, BIV Top 40 under 40, Startup Canada West Canada woman entrepreneur of the year and the Queen Elizabeth II Medal of Service.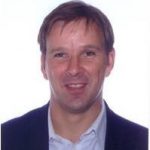 Rob Attwell, COO
Rob has over 15 years of experience as a entrepreneur in tech. He is an advisor to many BC startups, SHAD Valley, SFU Venture Connect and NVBC.  He previously co-founded myBestHelper with Alexandra. Rob was the Director of Development for Stockgroup Media where he developed the content licensing group from inception to $20 million ARR, where he developed major channel partners including the Associated Press and Canadian Press. Provided extensive business consulting to the Vancouver Coastal Health Authority, Fraser Health, BC Cancer Agency, Rick Hansen Institute, the Associated Press, among others.  He's has an MBA from the Richard Ivey School of Business where he was an Ivey Scholar and served on the Dean's Advisory Board. He is a recipient of the Ivey Alumni Award and the Neil Squire Society Service Award. Rob is responsible for finance, operations and is spearheading partner and market development in the US, UK and Europe through the ITEA PO process, the Canadian Digital Technology Supercluster and the Digital Health Trade Mission to Korea.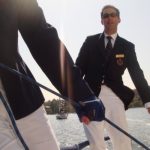 Jeremy Smith, CCO
Jeremy has 20 years of experience in enterprise digital health. He and Alexandra met while leading a $108m project to deploy electronic medical records and interoperability for over 5,000 physicians in BC on time, on budget and exceeding targets. Prior to Careteam, Jeremy was the interim Chief Transformation Officer overseeing the restart of a $900m health technology project, the largest in BC history across 3 separate health authorities with combined annual budgets over $6b.  His past experience includes leading the electronic health record program in Calgary Health Region as Chief Information Officer, and working as a consultant across both the US and Canada. He was recognized with the Distinguished Alumni Award by the University of Victoria. Jeremy leads the client-facing functions of Careteam, from contracting through adoption and ongoing customer success, as well as product ownership.