2022 was New Ventures BC's 22nd year!  Thank you to our community of start-ups, volunteers, and sponsors for letting us deliver on our mission: to recognize, encourage, and develop entrepreneurship and innovation in B.C.'s start-up technology sector. Join us as we reflect on some of our biggest highlights.

More About Our 2022 Highlights:
2022 New Ventures BC Competition, presented by Innovate BC
This year, we received over 200 applications, with thousands of BC tech startups joining our online educational seminars. We awarded over $250,000 in cash and prizes at our Awards. Congratulations to the top 3 placing ventures: OVOU, Beam Commerce and VoxCell Bioinnovation. Congratulations as well to Semios, winner of the annual Alumni Impact Award! 
See the full competition results here.
Top 25 finalists here.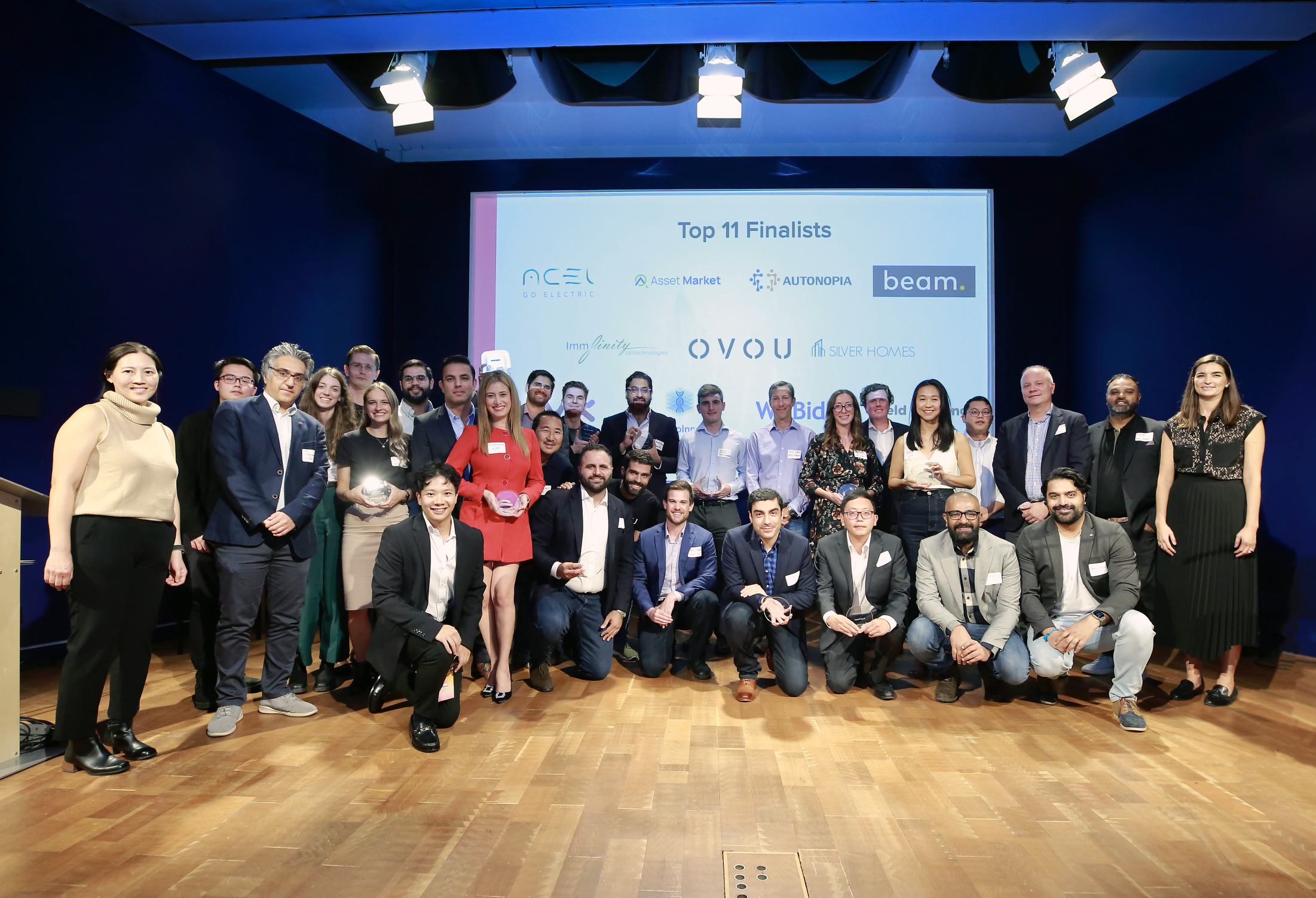 Distance Venture Accelerator Program
Thank you to Innovate BC for supporting our Distance Venture Acceleration Program, which provides 1:1 mentorship with an an Executive in Residence and Market Validation Training to many new early-stage startups across the province. This year our program worked with 38 companies and 16 companies graduated.
The Discovery Foundation Sales Acceleration Program
The Discovery Foundation Sales Acceleration Program, which features 1:1 sales and marketing mentorship, and sales education webinars, worked with 22 companies.
Meet the startups in our Sales Accelerator.
Digital Marketing & Sales Mentorship Program
The Digital Marketing & Sales Mentorship Program helps companies accelerate their revenue and overcome barriers for growth through educational webinars and personalized, weekly mentorship support. This year, our mentors supported 11 companies. This initiative is delivered by New Ventures BC with funding support from the National Research Council of Canada Industrial Research Assistance Program (NRC IRAP).
Online Market Validation Training
Our Market Validation Training offers free online courses to learn about market validation, sales, marketing, hiring, recruitment and more. This year, we launched 7 new courses to enrich our online learning content. Our online community is now over 1600 users.
A Few of Many Alumni Accomplishments
NVBC got to cheer and celebrate so many wins from past clients and alumni: