Digital Marketing and Sales Accelerator Program
A focused 8-week program with follow-on mentoring to increase revenue and overcome barriers for growth.
Have an early-stage start-up ready for growth?
The Digital Marketing and Sales Accelerator is a practical and tactical 8-week program to help increase sales and scale your business.
Through personalized, weekly mentorship, you'll get education and strategic support.
This initiative is delivered by New Ventures BC with funding support from the National Research Council of Canada Industrial Research Assistance Program (NRC IRAP).


New Ventures BC's services are supported in part by funding from the National Research Council of Canada Industrial Research Assistance Program (NRC IRAP)
Program Structure
On-line sales & marketing education videos
8-weeks of 55-min. mentorship sessions
2 follow-up meetings at the 3-month and 6-month mark after your initial 8-week sessions
Networking opportunities
You'll access New Ventures BC's library of sales workshops focused on best practices, marketing tactics, sales metrics, and effective sales methods. 
Apply what you learned with your mentors for 8-weeks via weekly advisory meetings.
After your 8-weeks of mentorship is complete, you'll have a few months to execute on what you've learned. Your mentor will follow up with two additional sessions to check on your progress and refine your sales plans as needed.
Meet your mentors
Our mentors, Rochelle Grayson and Peter de Verteuil, collectively have deep experience in digital marketing, marketing strategy, sales models, and more. They have coached start-ups for decades, including nearly 50 companies over the past few years on their sales and marketing strategy.
Every mentorship meeting is customized for each client and goes beyond just theory. Sessions are designed to be strategic, tactical, and practical for your start-up today.   
Mentors will also work with you to refine your:
Sales, investor and venture pitch
Pricing and packaging models
CRM and operational processes
Website marketing
Target market personas
Competitive market review
Hiring for your sales and marketing teams
Feedback from Peter and Rochelle's clients
"Amazing program! Peter and Rochelle gave us coaching and feedback that we
still continue to reference. I highly recommend this program to any start-ups with
a sales / product led focus."
"The program provided exactly what our organization needed. Being coached by
Peter and Rochelle really was beneficial with the level of expertise both of them
have."
"As a result of fixing our CRM workflows, we now have a better understanding of
our conversion rates at each stage and how to improve it."
"Increased recurring revenue by 50% during the program."
"[The Program] helped me restructure my sales and marketing approach which doubled my sales in the last month and a half."
Eligibility:
Be a B.C.-based or Yukon-based, incorporated business; 
Have less than 500 employees on payroll;
Be referred by your NRC IRAP Industrial Technology Advisor (ITA). If you do not have an NRC IRAP ITA, you must first connect with NRC IRAP  to discuss your eligibility for NRC IRAP services.
Have at least one person working on the venture full-time;
Commitment from minimum one executive-level staff member to attend sessions
Have a product in the market with paying customers (ideal: 8-10) and are generating revenue ($50K – $1.5M ARR and/or $7500 MRR) *You may still be considered if you are close to, but not at these numbers
The program will be online—join us from wherever you are. 
Program fees & dates:
$200 program fee per company
Applications open: April 2023
Registration deadline: April 29, 2023
Program starts: May 10, 2023
Mentorship: weekly for 8 weeks until June 29, 2023.
Follow-up mentorship session #1: September/October 2023
Follow-up mentorship session #2: December 2023/January 2024
Ready to apply?
Request an "Expression of Interest" form from your NRC IRAP ITA. It is highly recommended that you work with your ITA to fill out the form to ensure you are a good fit for the program and all requirements are met. 
For questions about this program, contact us.
Meet your Mentors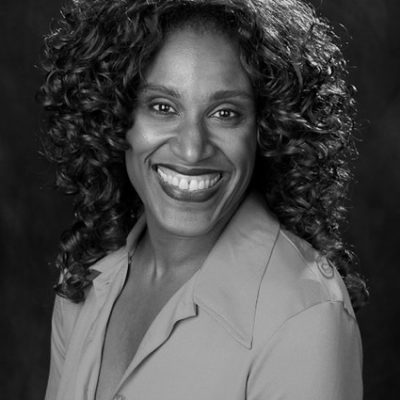 Rochelle Grayson Executive in Residence
Rochelle Grayson is currently a Digital Strategy and Social Media Consultant. Rochelle has worked with numerous women's organizations over the last 11 years including the YWCA, Canadian Women in Communications and Women in Film (Vancouver and Germany). She has also worked with a number of non-profits in a fundraising capacity. For the Canadian Breast Cancer Foundation's "Awareness Day Fundraising Luncheon", she raised over $200K. Rochelle has been on many Boards since 2009. Her appointments have been with global non-profit organizations, national industry associations, and world-class education institutions.
Rochelle has also worked with senior-level executives from a variety of organizations to build, grow and monetize online communities. Rochelle has been teaching Social Media Bootcamps & Strategy Sessions for 9 years. She has presented globally on how to leverage social media to achieve organizational goals and objectives. Rochelle holds an MBA in Finance and Business Policy from the University of Chicago. Rochelle is passionate about the benefits of movement and physical activity, especially for women as they age.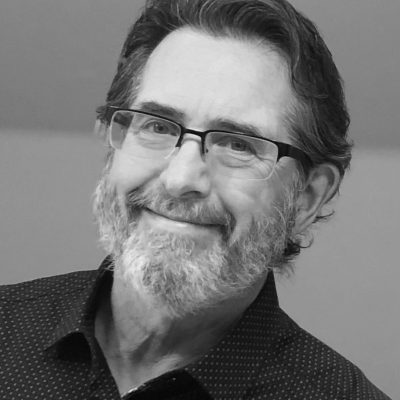 Peter de Verteuil Executive in Residence
Peter has over 30 years of experience in Sales and Marketing management, Business Development, Corporate Strategy and Communications. Peter has held leadership positions in dynamic high-growth environments as well as large multinational organizations and has navigated change management through a number of corporate acquisitions. In roles of VP of Sales and VP of Strategy at SAP, Peter managed highly successful sales teams, and helped drive GTM Strategy & Planning for one of SAP's leading growth divisions.
While VP of Marketing for Future Shop, Marketing Magazine named Peter one of Canada's most influential marketers. Today Peter provides professional Business Development, Strategy, Sales, Marketing and Media consulting and advisory services to a wide spectrum of organizations, from startups to large enterprises.