More and more companies today are switching their teams and operations to remote work. 
Agents Republic's founder and CEO, David L. Papp, saw this coming 12 years ago when he decided to pursue his goal to materially increase the quality of call center services and build a global nation of passionate remote workers in customer support. He believed the ideal way to find the best talent for the job was to build a fully remote company, powered by IP telephony technology. 
We interviewed David L. Papp and Adam Antal, founders of Agents Republic, to learn more about the company and the mentorship they have received in our Sales Accelerator Pilot Program.
What does Agents Republic do?
David: Agents Republic is a fully distributed customer support company. Headquartered in Vancouver, Canada, we provide contact center services for fast growing companies selling online, as well as multilingual AI training datasets for tech companies.
The company's proprietary technology includes an operationally efficient remote workforce management platform and a conversational AI data generation engine.
Powered by its globally distributed workforce, the company can save businesses up to 70% of their costs for customer service all while materially increasing customer satisfaction.
The conversational NLP/NLU training datasets are essential for tech companies, and we're also working on prototyping our own AI powered customer support solutions.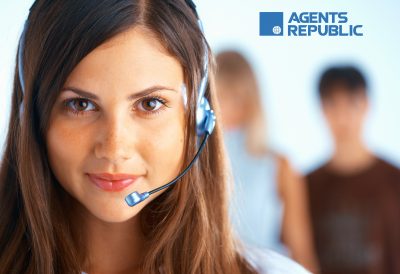 How did you come up with the idea?
David: The idea of enabling agents working remotely came when I worked for the largest global customer support company in Europe as a manager, about 14 years ago. 
Back then, I was involved with non-profit organizations as well, working with young professionals on impact projects, passionate about changing the world, while at my work I saw hundreds of unmotivated call center workers in cubicle warehouses. The contrast was stark.
I wanted to change their work experience in a way that might also result in a higher quality of customer service; I was using my computer engineering background combined with my non-profit leadership experience. My first company was launched in 2008 and was later sold to strategic investors. 
After coming to Canada to reunite with my family, I started to pursue my goal to build a "global nation" of remote workers, supported by the latest technologies. eCommerce companies can grow faster than expectations and in the world driven by social media, customers are more demanding than ever.
I believe the only way to fit a company's needs is to remove barriers of scaling and to build a globally distributed remote company that offers support in multiple languages with an enthusiastic home-based workforce.
How has the Sales Accelerator Program helped your startup?
Adam: It's been an absolute pleasure to work with our mentor, Peter de Verteuil.
The Sales Accelerator Program taught us about the importance of measuring progress and setting up a system that aligns with the goals of the company, as well as the sales team. Thanks to that, we are now streamlining our funnels to be ready to scale.
Peter also shared some of his experience on negotiation tactics that we could apply right away and helped us to effectively showcase our 12 year track record. It is especially valuable to work with him, because he has a broad range of experience and, as a veteran in B2B sales, he can give priceless advice on securing important deals. 
Right now, we're just starting the discussion around marketing strategies and streamlining our messages to effectively communicate with our target personas.
What is your top takeaway from the program so far?
Adam: Sales must constantly be analyzed from various angles –that's why we are streamlining our internal systems. Marketing and sales need a clear agreement on the messaging, metrics, and internal KPIs. 
Other great takeaways include ideas for setting up scalable processes and that, based on marketing feedback, data-driven tactics must be continuously monitored and evaluated. 
What is the five-year outlook on your venture?
David: Today, it's much easier to sell online than ever before to a global audience. Our model is the best fit for fast-growing companies that are expanding rapidly in multiple countries. Also, there's more and more customer support needed across multiple channels, as customers expect to interact with businesses the same way they do with their friends and family. Agents Republic's distributed model, powered by robotic solutions matches these expectations very well
We are definitely looking into expanding faster and raising more capital this year. 
The US$340 billion market of call centers is highly competitive, maturing for a paradigm shift for about ten years. Although smaller cloud-based businesses have been around for several years, despite the pandemic, some traditional companies still are only open for the  hybrid solutions at most. Of course, all this is due to structural difficulties, yet it is a bit reminiscent of the pre-breakthrough period of cloud computing, or even the developmental anomalies of large automakers.
Agents Republic is committed to 100% decentralization and has the growth potential to lead the way in the global model change.
—
Get on the waitlist 
Due to high demand, applications for our Sales Accelerator Pilot Program are full at this time. Get on the waitlist so we can contact you when space opens up. 
Waitlist