This year marks New Ventures BC's 20th anniversary of supporting tech innovation in BC! We are celebrating our 20 years of impact by interviewing those who made the past two decades so special.
Since winning the 2017 Competition, Ecoation Innovative Solutions has morphed into an international company. They have also taken home multiple awards, the latest being the prestigious Innovation Olympics Challenge, in the Society category, where they share the stage with Elon Musk!
Starting with their technology that helps reduce pesticide use and crop loss, Ecoation is now on its way to reaching profitability with its new virtual adaptations, including crop cycle and greenhouse management. 
Interview with Saber Miresmailli, CEO.
What is the most valuable thing you've learned since starting Ecoation?
In addition to what we learned on the technology side, we learned a lot on the management side around fiscal balance. There are times when startups need to be frugal, then there are times when startups raise a round and can afford to indulge.
You should spend the money necessary to secure your future. There were times when I was cautious and constantly asking myself whether we could afford to spend money: on a new hire, tool, or other aspect of the company. In hindsight, if I wasn't so worried, we might have  advanced the company more quickly. 
Sometimes you have to spend to make things happen–if you don't, you may miss out on opportunities. On the plus side, this frugality, that we still apply, is the reason we did not need to make any layoffs during the pandemic–we haven't reduced salaries, or taken away benefits. We even hired additional staff. 
We want to help the world produce more food. I want Ecoation to be a brand that is known for merging human knowledge and machine precision to make cleaner food more accessible.
What have been the biggest challenges faced by Ecoation?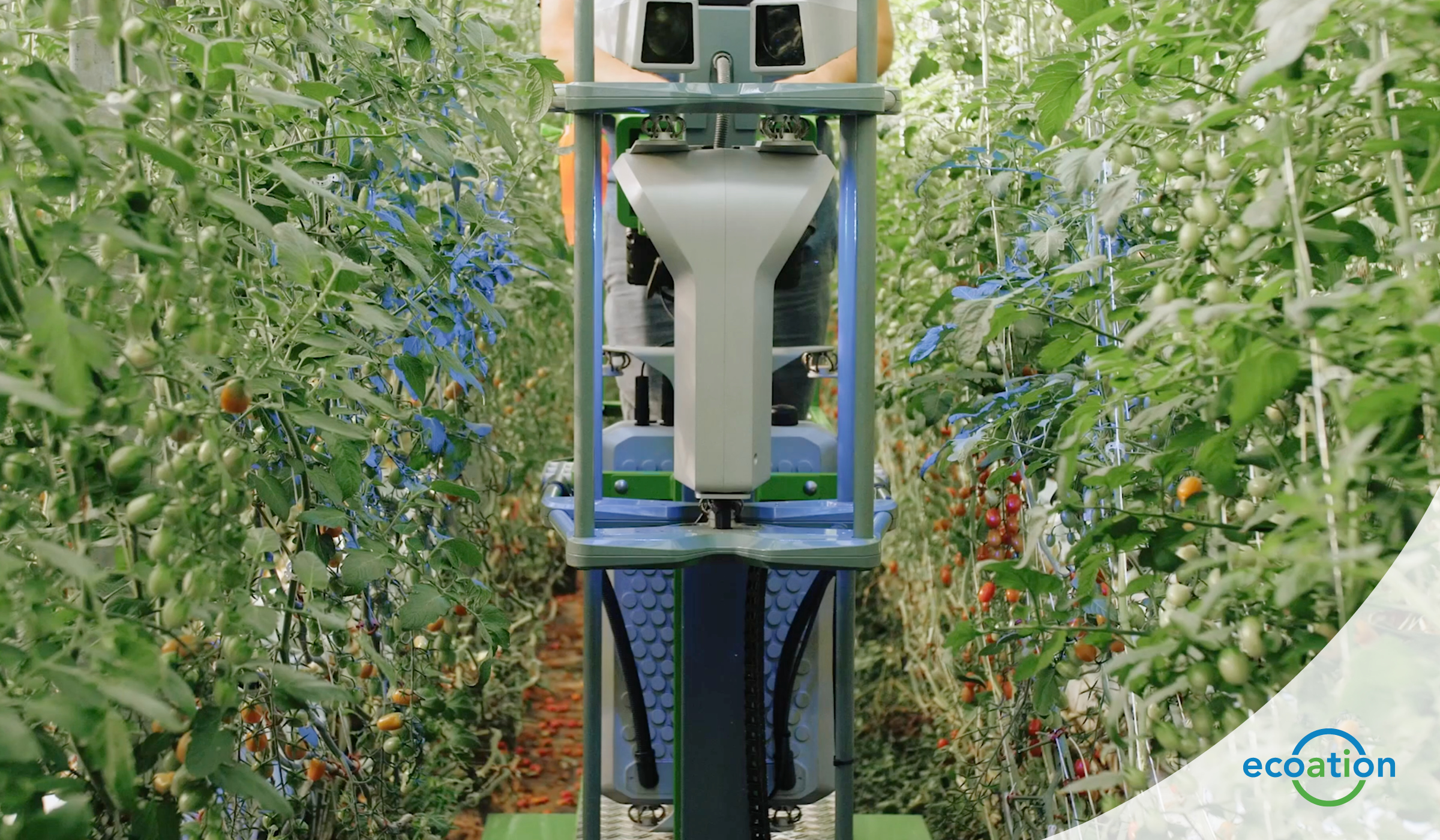 The biggest challenge for us was building the 'A' team we needed to skyrocket and cover the market. Startups often face the challenge of not hiring the right people at the right time. For example, if you bring a capable executive on when your company is still just an idea on a piece of paper, you are going to get frustrated.
One lesson I learned is that when you hire from well-known companies, you have expectations of what they bring to the table. Often, when a person says they have "been there done that", they might have only been there. When something big happened, they just happened to be in the room. The fact that someone had a brand name company on their resume does not mean they are the right fit for your company, and it does not mean they are the best in their domain. 
Having an understanding of the people you want to hire, coupled with having open communication and honesty is what's important when looking to hire the right person with the right skill set for the job.
What is on the horizon for Ecoation?
The company is on the path to profitability, which is quite thrilling. We may not even need any more financing. The master plan is to make technology affordable and accessible for all. In fact, we devised a brand new plan that will make it easier for everyone to have our technology–with very little to no money upfront.
We want to make sure that anybody, with any budget, can use our technology to help them grow cleaner food. With lots of innovation in financing and our business plan, we are days away from fulfilling that goal.
Right now, you can see the impact of the pandemic on food security and sovereignty. There are a lot of things we take for granted, in particular the availability of foreign workers on farms. This clearly shows that we are literally just a virus away from not having access to fresh produce.
What is your company's ultimate goal?
We want to help the world produce more food and I want Ecoation to be a brand that is known for merging human knowledge and machine precision to make cleaner food more accessible. AI is not a replacement for people. 
I want everyone to know that our technology will make their life better and expand their capabilities. Our tech is not made to replace jobs. Our technology packages and digitizes the expertise of master growers and enables them to go beyond the boundaries of time and geography.
What do you think NVBC's contribution to the tech community?
The morale boost from being a part of the Competition and the excitement that was infused in the team going through the Competition process is one of the reasons Ecoation has gone on to do so well. Even if a startup might not think it can win, I'd encourage them to participate. The mentorship alone is worth the time, and the education and networking is so valuable.
We ended up with a lot of friends after the Competition and stayed in contact with many of the mentors. In fact, a few mentors actually ended up investing in our company! This is something that is important because you need to network–you can actually use your placement in the competition as bragging rights. 
I believe that promoting that you were in the top ten or top three in the Competition can help you get investors or attract talent.
It is also awesome for the winning startup to get 100,000 in the early stages and get free advice from people who have no motivation other than to help you succeed.
Share your #2020nvbcimpact story!
This year marks our 20th anniversary of supporting tech innovation in BC! We are inviting NVBC Competition alumni, mentors, volunteers, accelerator participants, and ISI grant recipients to share your impact story by completing a short form on how you feel NVBC supported you and sparked innovation in the tech sector!