Convenience and Control
Leafi Home is driven by the mission to solve the inconvenience, energy inefficiencies, and lack of control associated with traditional window blinds. By leveraging AI-based smart devices that can be easily attached to existing blinds, Leafi Home enables users to effortlessly transform their standard window blinds into intelligent ones. Through smartphone apps, voice commands, and pre-set schedules, users can have full control over their converted smart blinds, enjoying unprecedented convenience at their fingertips.
The core problem that Leafi Home is addressing is the need for remote and automated control of window blinds. With its advanced features like voice integration and environmental condition responsiveness, Leafi Home brings an unparalleled level of convenience and energy savings of up to 30%. The company recognizes the importance of accessibility, catering to individuals with mobility challenges or blinds that are hard to reach. Furthermore, Leafi Home's solution enhances privacy and security by simulating occupancy when users are away.
Leafi Home's focus on energy efficiency aligns with the growing demand for eco-friendly solutions in modern homes. By dynamically adjusting blinds based on factors like HVAC status, lighting conditions, and natural light, Leafi Home actively promotes energy conservation. Through their innovative and versatile product, Leafi Home aims to revolutionize the way people interact with their window blinds and embrace a smarter, more sustainable lifestyle.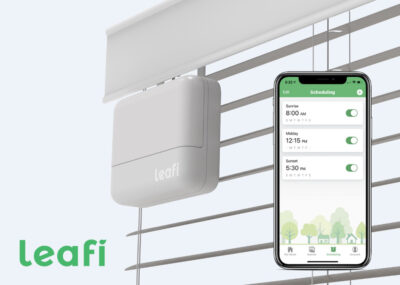 Ready for Market
As Leafi AI prepares to launch its product later this year, they've accomplished crucial milestones that highlight their readiness for market entry. With a PCT patent for their unique product design secured, they've demonstrated their commitment to innovation and IP protection. Furthermore, validation from 43 paying households during the beta testing phase has proven the product's appeal and functionality to potential customers.
The Burnaby startup has built a community of 1,300 eager email subscribers, showcasing the growing interest and anticipation surrounding Leafi AI's upcoming product launch. With the product design phase successfully completed, the company is gearing up to ship its smart blinds in November 2023, marking a significant milestone in their journey to bring their cutting-edge solution to consumers.
Leafi AI's immediate focus lies in setting up manufacturing processes to meet the expected demand and efficiently fulfill orders. By capitalizing on the significant website traffic they're receiving, the company aims to convert this interest into revenue by delivering a seamless customer experience. While securing funding for future endeavours remains on their radar, Leafi's current priority is to ensure a successful product shipment and utilize organic traffic to drive sales and demonstrate business growth. As the anticipated launch date approaches, the startup is well-positioned to make a significant impact in the smart home industry.
Building the Right Support System
Leafi's primary goal for this year's competition is to access esteemed mentors and advisors who can offer valuable guidance. They recognize the importance of learning from experienced individuals and seek honest feedback to improve their performance. 
To date, finding suitable mentors and advisors has been challenging for Leafi due to the nature of their venture. Hardware startups face unique obstacles, and in British Columbia, there's a scarcity of hardware success stories. As a result, there's a lack of investors and mentors who possess the specific expertise required to support smart home hardware ventures. Despite this difficulty, Leafi has worked persistently to assemble a team of advisors with diverse backgrounds in smart home technology, manufacturing, and hardware entrepreneurship, aiming to draw upon their varied experiences to propel their venture forward.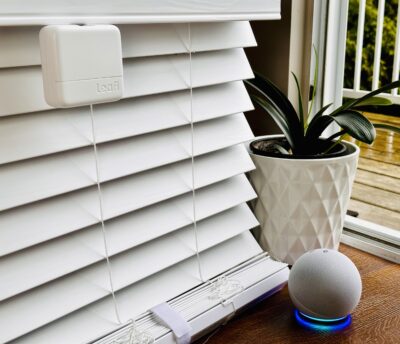 About the founders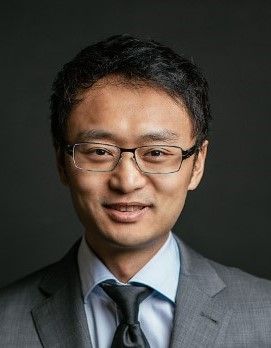 Will Wang: Co-Founder & CEO
Fun Fact: Will once ate a large piece of carrot and ended up in the Emergency Room. Ask him in person why he did it.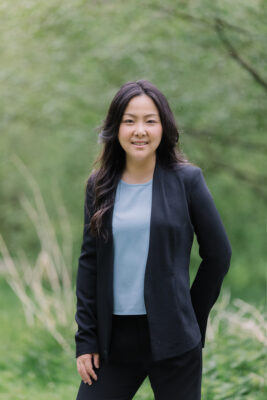 Michelle Li: Co-Founder & COO 
Fun Fact: Michelle drove from Vancouver to Mexico (Tijuana) and back over a weekend to prove it was possible.

Cheatsheet
Location: Burnaby
Founded: 2019
Sector: IoT