Catching the Telehealth Boom
Ginger Desk provides on-demand, pre-trained professional virtual admin (VA) support specifically designed for allied health practitioners. By utilizing Ginger Desk's services, practitioners are able to effectively manage their workload and increase their patient capacity by seeing twice as many patients. The VAs provided by Ginger Desk serve as human gatekeepers for health practitioners, offering patient outreach through text, email, and phone, as well as custom digital workflows and 1:1 expert electronic medical record (EMR) support —  all while ensuring privacy and confidentiality compliance.
The boom in telehealth has significantly contributed to Ginger Desk's growth. As the industry continues to expand and solidify its presence, approximately 54% of allied health practitioners' visits are still conducted remotely. Moreover, virtual adoption in this field is experiencing an annual growth rate of 19%. However, practitioners often face challenges in adapting to a virtual workflow and lack the time and resources to hire and train additional staff to assist them. Ginger Desk recognizes this gap in the market and seizes the opportunity to provide much-needed support to allied health practitioners, facilitating their transition to virtual healthcare delivery while optimizing their productivity.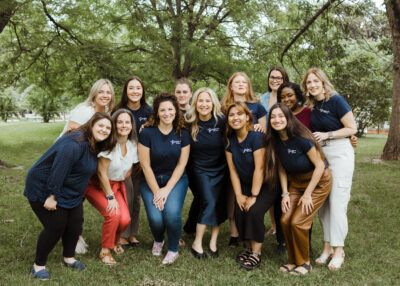 Rapid and Immediate Growth
The North Van healthtech startup has experienced impressive growth since its inception, hitting profitability within the first month of operation, achieving 100% growth year over year, and quickly establishing a strong presence in the telehealth market. After launching their Virtual Assistant support in November 2020, they amassed a substantial waitlist across Canada within just three months and then carried that momentum south of the border where they garnered another massive waitlist shortly after launching in the United States. 
The company is laser focused on acquiring customers and building a solid infrastructure, which includes developing a customized training program for their virtual assistants, establishing a sales team and funnel, and forging strategic industry partnerships. Furthermore, the startup is actively working on their minimum viable product (MVP) tech platform, set to be completed by August 2023. 
Ready for Scale
Ginger Desk has identified three key priorities to grow their business. Firstly, they're focused on launching their MVP later this summer. They had previously relied on commercially available off-the-shelf software, but are now building their own proprietary platform that will streamline their operations, reduce the need for human labour, and empower their virtual assistants to efficiently handle any practice on short notice — enabling them to work with multiple clients simultaneously. 
Secondly, Ginger Desk is committed to establishing official partnerships with complementary businesses in the allied health space. They are actively seeking collaborations with EMR software companies, health business coaches, and lab companies to enhance their service offerings and expand their reach. Lastly, the North Van startup is in the process of raising a $1M funding round that will help build out their tech platform, automate their team's processes, and fuel their marketing efforts across the United States. 
Participating in this year's Competition provides the healthtech company with a unique opportunity to support these growth initiatives, while also accessing valuable feedback from judges and mentors to refine their business plan and communication strategy. By being part of the NVBC community, Ginger Desk is able to connect with fellow founders, form new partnerships, and access potential investors — all of which contribute to their rapid growth plans.

About the founder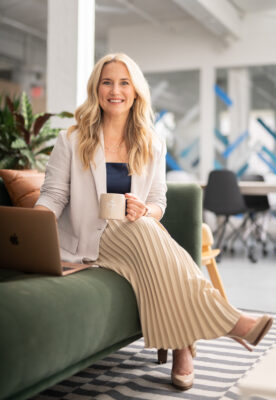 Dr. Julie Durnan, ND: CEO and Founder
Fun Fact: Julie's family recently travelled to France and turned it into a skateboarding tour of the country, stopping at all the skate spots they could. Her boys tried out the skateparks, well-known curbs, and even stopped to test out the museum steps at the Louvre in Paris!

Cheatsheet
Location: North Vancouver
Founded: 2020
Sector: Digital Health