A Step in the Right Direction
Avenue Intelligence develops cutting-edge technology to map foot traffic in urban environments, helping create smarter and more sustainable cities. Their battery-operated sensor is capable of remotely counting passing pedestrians, providing their customers with a deeper understanding of how people flow within cities.
Currently, many cities and businesses collect foot traffic data manually by stationing employees on street corners to count pedestrians. Avenue Intelligence's technology offers a more robust, efficient, and data-driven approach to help build better cities and help businesses thrive. 
The core principles driving Avenue Intelligence's technology are affordability, energy efficiency, and privacy. These factors allow their customers to deploy a greater number of sensors, collect extensive data, and gain a comprehensive understanding of foot traffic in their communities.
In It To Win It
Avenue plans on using this year's competition as a way to get feedback on their business model, access mentorship, and increase the awareness of their company. As a young and small startup with limited resources, the competition provides a unique opportunity to showcase who they are and what they're doing to potential clients, investors, and partners. 
To maximize this opportunity, the Vancouver-based startup is deploying a unique strategy for this year's competition by channeling their inner raccoon. Raccoons symbolize wisdom, resourcefulness, adaptability, and play — traits Avenue will rely on to work their way through the competition and into the final. 
Gaining a Strong Foothold
Avenue has demonstrated early success since their launch in February 2023. They've successfully developed a fully functional people counting sensor and secured two paid pilot projects that are scheduled for this summer. This progress is accompanied by the expansion of their team, which now includes a software developer and three advisors.
Looking ahead, the startup is focused on two primary objectives — advancing their tech and acquiring more customers. 
Avenue is enhancing its people counting technology to operate in more complex scenarios, while maintaining their competitive advantages of low-power, low-cost, and privacy preservation. They also have plans to expand their customer base by targeting cities and business improvement associations, leveraging the proven traction they've already gained in these sectors. Additionally, they have plans to enter other sectors such as retail, food service, and out-of-home advertising.
About the founders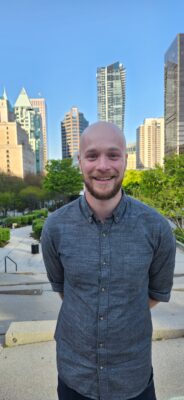 Jake McGregor, CEO & Co-Founder
Fun Fact: Jake was recognized by BC Business' 30 Under 30 List during his time as President of Minerva Intelligence.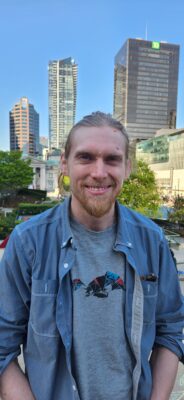 Fin Small, Co-Founder
Fun Fact: Fin develops and maintains custom equipment and experimental biological research at the University of Guelph.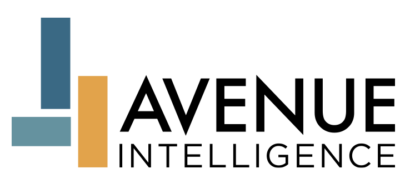 Cheat Sheet
City: Vancouver
Founded: 2023
Sector: IoT