A Transparent Marketplace
Airble is an aviation marketplace that connects air operators directly with customers, offering a seamless, transparent, and on-demand booking experience for charter flights, empty legs, and air tours. Based on proprietary route-building and instant quoting algorithms, Airble is acting as a direct bridge between air operators and customers. The platform eliminates the need for intermediaries and paywalls and helps air operators effortlessly showcase their aircraft, services, and pricing to a large customer base.
The Richmond-based startup is simplifying the complex charter aviation industry and making it accessible to a wider audience. Customers no longer have to wait hours for price quotes, or pay membership fees and markup to third parties. Airble ensures immediate pricing without hidden paywalls, presenting all available options upfront and providing full pricing transparency. This accessibility empowers more people to explore charter aviation — whether it be for business, leisure, or other purposes —  without facing unnecessary barriers.
Airble's platform also allows air operators to focus solely on flying, as the platform takes care of flight organization, empty leg automation, and marketing. By doing so, Airble streamlines operations, enhances efficiency, and increases the exposure of an air operator's services, ultimately benefiting both customers and aviation businesses.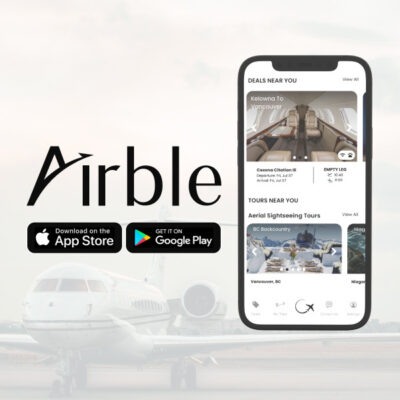 Fueled by Tailwinds
Since its launch in 2019, Airble's hit 140,000 app downloads and has successfully onboarded 23 air operators from Canada and the United States. The addition of Fast Air as the first jet operator has further enhanced their platform, which now provides access to more than 99 aircrafts across North America. 
Airble's been making noise in the local tech ecosystem, finishing as a finalist for Startup of the Year at the Technology Impact Awards, speaking at VEF's Future of Transportation Conference, and now qualifying for the Top 25 in this year's NVBC Competition. 
To fuel their future growth, Airble is strategically expanding its services to the United States and the Caribbean. Leveraging the significant traction garnered from being featured on DownieLive's YouTube Channel — which led to over 100,000 app downloads (60% from the United States) and numerous inquiries about American flights — Airble is taking proactive steps to establish a strong presence in these regions. The process of onboarding aircraft in larger states is already underway, with a planned launch later in the year. The current tally for US based aircraft is 44.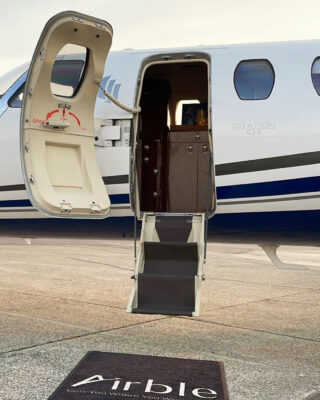 Ready for Takeoff
Airble's founder and CEO, Saeed Golzar, started his aviation journey as a co-pilot, accumulating more than 3500 hours of flight experience across various aircraft types. Later, his role as a Special Technical Operation Coordinator at Jazz offered him insights into the logistics of the industry. Driven by his passion for aviation, Saeed identified the need for a platform that would enhance accessibility for charter passengers and streamline operations for air operators, leading to the creation of Airble.
For Airble, this year's Competition serves as a crucial opportunity to scale the company and increase awareness about their aviation marketplace platform. Recognizing the value of external expertise, mentorship, and exposure, Airble sees the competition as a platform to gather invaluable feedback and refine their services. The experiences gained through NVBC will play a pivotal role in shaping the startup's future, enabling them to revolutionize the aviation industry and provide an even better user experience for both customers and air operators.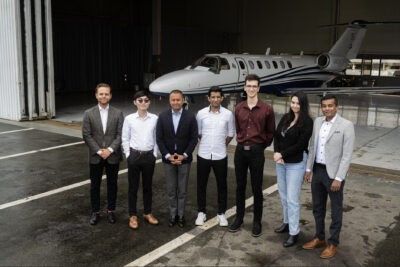 About the founder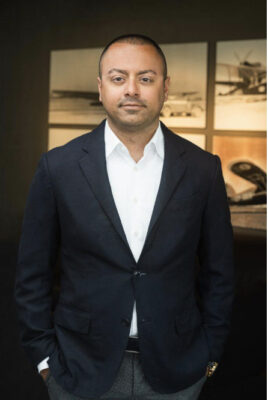 Saeed Golzar: CEO & Founder
Fun Fact: Saeed was one of the youngest pilots in his home country of Iran, clocking more than 3,500 flight hours — all while working on his master's degree!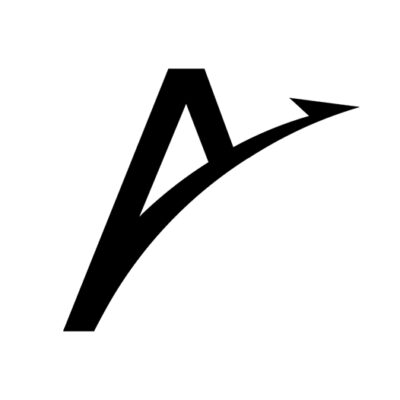 Cheatsheet
Location: Richmond
Founded: 2019
Sector: Aviation