Democratizing Access to Web Data
Browse AI enables non-technical users to transform any website into a spreadsheet or data pipeline without the need for coding. Their platform streamlines the process of gathering data by eliminating manual copy-pasting and the development of custom web scraping applications, which can be both costly and challenging to maintain as websites evolve over time.
It's becoming increasingly more difficult to access real-time data from the internet. In today's data-driven business landscape, access to up-to-date information is crucial, but it often comes at a high cost and becomes outdated quickly. With an overwhelming number of websites (over 1.5 billion!) containing valuable live data, the lack of accessibility and the inability to automate data extraction at scale pose significant challenges for businesses.
Browse AI's solution democratizes access to information and levels the playing field for individuals and businesses. By providing a simple and cost-effective method to access and utilize valuable live data, Browse AI empowers businesses to make data-driven decisions and stay competitive in their respective industries. Their first-of-its-kind platform reduces the time and expense required for data acquisition, allowing organizations to focus on analyzing and leveraging data to drive innovation and success.
Time to Accelerate 
The Vancouver-based startup has experienced remarkable success as the world's first software platform capable of extracting data from any website at scale, all while catering to non-technical users. Over the past six months, the company has achieved significant growth, attracting more than 220,000 new users including teams at 50 Fortune 500 companies. The rapid expansion has been so successful that the company's recurring revenues have grown 20X year-over-year while profitable, and they anticipate generating 2 million USD in annual recurring revenue by the end of the year. Notably, Browse AI has also secured substantial financial backing, securing a 2.8 million USD seed round from prominent venture capitalists and angel investors, including co-founders of Dropbox, DoorDash and Blinkist.
Looking ahead, Browse AI is focused on substantial team expansion, aiming to grow from their current team of 10 to a group of 25 or more employees within the coming months. The company's primary goal is to attract talent across various domains, including engineering, AI, sales, marketing, and customer success. By capitalizing on their data advantage and leveraging advanced AI capabilities, Browse AI intends to accelerate their progress by amassing millions of active users worldwide and solidifying their position as a pioneering force in the industry.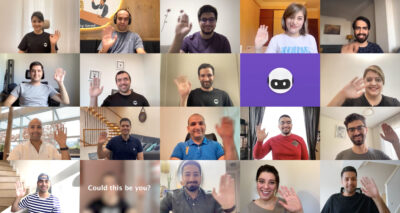 Creating an Inclusive Internet
Ardy Naghshineh, Browse AI's CEO and Founder, has a background rooted in his early fascination with coding and web development. Growing up in Iran, he started coding and building websites at the tender age of 8 years old. He was captivated by the internet's inclusive nature, allowing a child with no knowledge of English in a small city in the Middle East to create and share something with the world.
After immigrating to Canada and gaining extensive experience while working with numerous clients, Ardy recognized the critical role of data in driving better business decisions and growth. He observed that large enterprises could afford to invest substantial amounts in data acquisition, while small and medium-sized businesses — as well as individuals — were left at a disadvantage due to the high costs associated with data access.
Driven by his belief in the internet's transformative potential and a vision for a more inclusive online experience, Ardy made the bold decision to leave his position as the Director of Engineering at a software company and dedicate his full time to create Browse AI — a decision that's empowering business and individuals across the world.
About the founder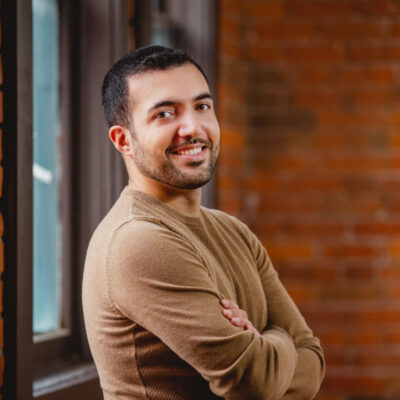 Ardy Naghshineh, CEO & Founder 
Fun Fact: Ardy studied Civil Engineering in university because he had an idea to rebuild popular engineering tools like AutoCAD as cloud-based applications powered by crowdsourced data and machine learning.

Cheatsheet
Location: Vancouver
Founded: 2021
Sector: SaaS, AI