Removing Inefficiencies Through Automation
Leasey.AI helps property managers streamline and automate the residential leasing process. Their AI-powered platform enables property managers to efficiently identify and place qualified tenants in a fraction of the time and effort it typically requires.
The comprehensive AI-powered solution empowers property managers to handle critical aspects of the leasing process with ease. They can effortlessly list properties across various marketplaces with just a single click, automatically pre-qualify potential tenants, schedule showings based on availability, and conduct the entire screening process in a convenient and centralized location.
According to a Leasey.AI study conducted in 2022, it was revealed that 90% of property managers face inefficiencies resulting from outdated paper-based processes, disjointed solutions, and data limitations. The manual and repetitive nature of their work often leads to burnout among property managers, contributing to high turnover rates and overworked staff.
Moreover, with the projected construction of over 2.3 million new homes in Canada by 2030, half of which will be managed by property managers, the industry is already grappling with a 50% understaffing problem. This highlights the urgent need to transform the industry and adapt to the evolving demands.
The Vancouver startup directly addresses these challenges by automating laborious tasks like inquiry responses and scheduling showings, significantly reducing no-shows. By doing so, Leasey.AI enhances operational efficiency, improves employee satisfaction, and tackles the demand for licensed property managers — alleviating the strain on the existing workforce.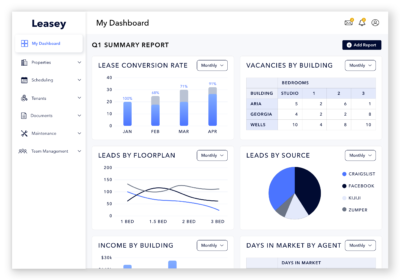 Move Fast and Build Things
Leasey.AI is moving at a rapid pace and continuously deploying new features to enhance its platform. In less than eight months, they've completed their Minimum Viable Product (MVP) and launched 10 live modules that seamlessly integrate and automate the leasing process, while centralizing crucial data. The development team's velocity has been critical to the startup's rapid growth, as they're unveiling a new feature every week to constantly improve the user experience.
The latest addition to Leasey.AI's repertoire is the 'Insights' module, providing property managers with valuable data about their leasing performance to boost the efficiency of their teams.
In addition, Leasey.AI is currently piloting applied AI technology to synthesize and score tenant applications, empowering property managers to swiftly identify top applicants and optimize their efforts.
Furthermore, as a proptech startup, Leasey.AI has meticulously refined their buyer persona and successfully collaborated with major real estate companies over the past year to validate their product requirements. This collaborative effort has resulted in the development of a robust platform that addresses the most pressing needs of the industry.
To capitalize on this momentum, Leasey.AI is executing an inbound marketing campaign that educates their target customers about technology-driven leasing enhancements. They have created a comprehensive "mastery leasing playbook" that showcases the capabilities of their solution. Additionally, the company is conducting an outbound campaign, reaching out to over 3,000 potential clients in Canada, with the aim of expanding their customer base.
To fuel their growth, Leasey aims to secure funding by seeking a strategic partner who can invest USD$500,000 in smart capital.
Maximizing the Competition Experience
Participating in this year's Competition has proven highly beneficial for Leasey, providing them with a structured framework to evaluate their business plan and address important gaps. The opportunity to engage with mentors and attend learning sessions facilitated by industry experts has played a pivotal role in stimulating critical thinking and propelling the growth of their business.
The feedback received from the competition judges at each phase has been invaluable, challenging Leasey to analyze various aspects of their business and make necessary adjustments. This iterative process has brought them closer to validating their product market fit, ensuring they are on the right track.
Furthermore, Leasey has fostered strong relationships with competition mentors who selflessly volunteer their time to provide feedback, make relevant introductions, and offer ongoing support. These connections have been instrumental in expanding Leasey's network and accessing additional resources and opportunities for growth.
About the founders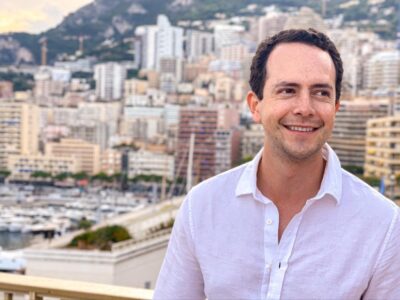 Juan Leal, Founder, CEO, and CPO
Fun Fact: Juan is a Chefmaster and Dog Whisperer.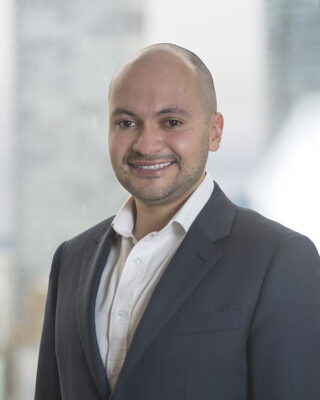 Carlos Leal, Founder, COO, and CTO 
Fun Fact: Carlos has lived in five different countries over the last 15 years — Colombia, Mexico, Canada, Finland, and Singapore

Cheatsheet
Location: Vancouver
Founded: 2022
Sector: Proptech