Light from the future
Nyoka engineers bioluminescent enzymes to replace the toxic chemicals used to create chemiluminescence. Their tech has the same features as chemical light, but is made from sugars and proteins instead of petrochemicals. Nyoka's formulas have improvements in performance, manufacturing efficiency, cost, safety, and sustainability. Nyoka's technology is also non-flammable, generates no heat, and the manufacturing process creates 95% less greenhouse gas emissions. Their first product is a compostable replacement for the roughly 2 billion chemical light sticks used for fishing lures annually by commercial long-line fishing vessels.
Tackling a massive global toxin problem
One of the biggest challenges that Nyoka faces is the preconceived notion that chemical light sticks, aka glow sticks, are safe and only used for kids' birthday parties. Even medical professionals and poison control centers only focus on the immediate skin irritation, without considering the potential long term exposure risks. This is a massive oversight with long-term global health consequences. 
Every year, billions of chemical glow sticks are used annually. They are essential tools used in the military, emergency response, and commercial fishing industries. Unfortunately, they are single-use plastics and even worse, the chemicals inside contain carcinogenic compounds that become more deadly over time. Millions of tonnes of these toxins are slowly being released around the world as the plastic housing these chemicals slowly breaks down.  Nyoka's glow sticks are currently the only known solution to these problems. 
Beyond use for replacing chemical light sticks, the formulas are also able to replace use of chemiluminescence for lesser known but just as dangerous applications, such as the widespread use in diagnostics, lab testing, and manufacturing. Due to Nyoka's technology having advantages over chemiluminescence technology, we are not only able to disrupt this disrupt and expand the market but also create new market use cases too.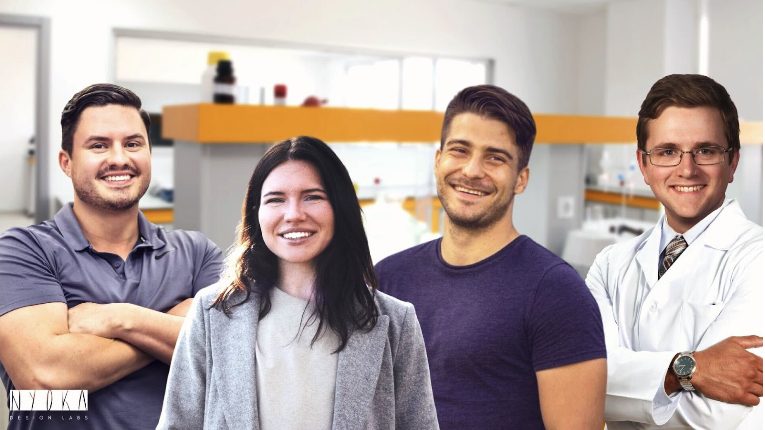 Nyoka team growth plans
Nyoka is currently in the process of launching a bioluminescent glow stick that acts as a fishing lure - which is an essential part of a baiting strategy used for tuna, marlin, and swordfish longline fishing. The product is marine-compostable, compact, and water-activated which helps fishermen save time, space, fuel, and money – all while ensuring the same levels of lure performance. The company is focused on securing pilot partners, letters of intent, and sales contracts.
When asked about their biggest accomplishments to date, CEO Paige Whitehead mentions an email from NASA. "One of the best moments was when we got the email from NASA asking to trial our formula. I almost forgot how to breathe for a moment! Another highlight was creating a bioluminescent computer with Vancouver local, Linus Tech Tips, in a video that now has 1.8M views on Youtube! The biggest transformation came with getting our first investment from the world's leading biotech fund, Indie Bio, which led to starting up our own enzyme engineering lab that is now staffed with brilliant scientists at UBC! Going from dream to reality can feel like a slow and tortuous process, but it's also the best thing in the world."
About the founders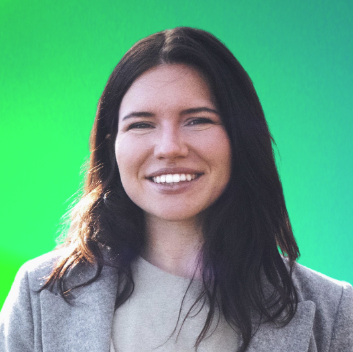 Paige Whitehead, Co-Founder & CEO
Education: BSc Microbiology & Environmental Studies, University of Victoria

Fun Fact: Paige once dove off stage and crowd surfed at a metal show

Mini bio: Inventor, BSc. Microbiology and Environmental Studies, Public Speaker (MIT, Science World), 6+ years Sustainable Bus Dev. Environmentalist turned Scientist turned Entrepreneur.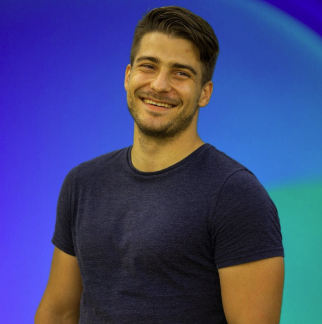 Daniel Korvin, Co-Founder & CTO
Education: BS Microbiology & Immunology, University of British Columbia; MASc Chemical & Biological Engineering, University of British Columbia

Fun Fact: There is nothing fun about Daniel Korvin.

Mini bio: MAsc. from UBC, Bioprocess Engineer, 8+ years industry & academic experience, and 3x startup experience.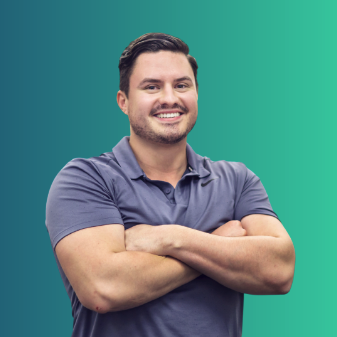 Chipewyan "Chip" McCrimmon, COO
Education: BA Political Science, Brock University; Masters of Management, Innovation & Entrepreneurship, Queen's University

Fun Fact: Chip accidentally gave himself a face tattoo with a pen in the 5th grade

Mini bio: Former founder and employee of three startups, graduate of the Master of Management, Innovation & Entrepreneurship at Queen's University, NEXT 36 (2020) alumnus, and a band membe

r of Deninu Kųę́ First Nation.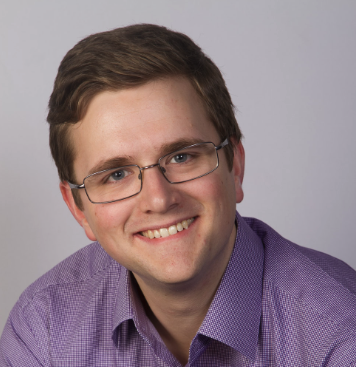 Dr. Nicholas McGregor, CSO
Education: BSc Chemical Biology, McMaster University; PhD Chemistry, University of British Columbia; Post Doc in Chemistry & Enzymology, University of York

Fun Fact: Nick once talked science with Will and Kate

Mini bio: PhD in Chemistry from UBC, Post Doc in Chemistry & Enzymology from University of York, 15+ years research experience including photophysical & synthesis, 18 peer-reviewed publications, >$200K in directly awarded grant funding, awarded Alexander Graham Bell Scholarship and NSERC Postdoctoral Fellowship.

Cheat sheet
City: Courtenay 

Founding date: May 5, 2018

Type of tech: CleanTech powered by BioTech