Saving more lives through immunotherapy

Immunotherapies are revolutionizing how we treat cancer. Immfinity unlocks a new way forward for getting these lifesaving immunotherapies into the hands of those who need it most. As immunotherapies evolve and become more complicated, new technology is needed to ensure that safe and effective treatments make it to the clinic where they can help patients. Immfinity offers a platform that helps their partners select the right therapeutic candidate, making it easier for them to develop therapies that achieve clinical and commercial success.
Immfinity's patented platform technology uses synthetic biology, engineered immune cells, and next-generation DNA sequencing to ensure that immunotherapies brought to the clinic are safe and effective. Unlike current techniques, their technology does not compromise between throughput and accuracy. This allows them to de-risk therapeutic development for their partners, by streamlining and accelerating the clinical pipeline.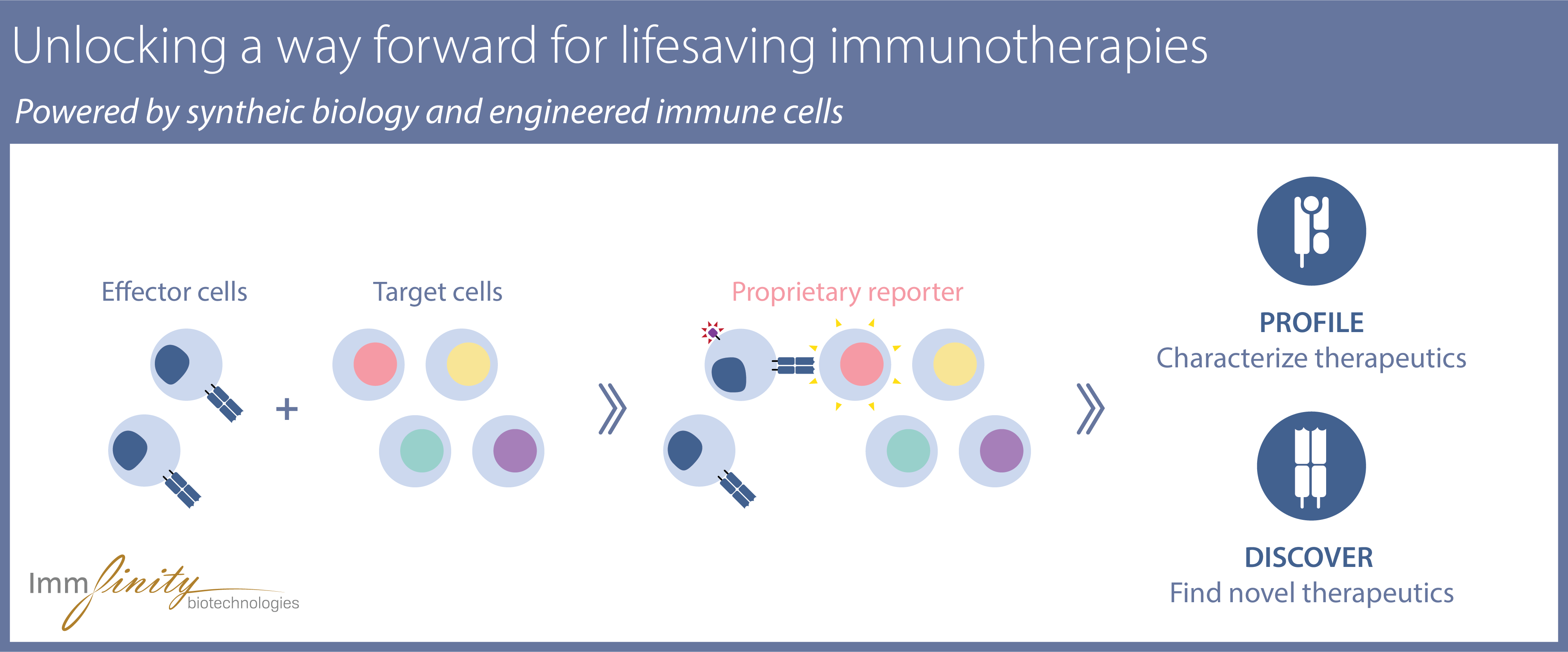 Early wins and next steps
Immfinity's biggest accomplishment to date is building early traction and recognition for its proprietary platform and approach. The science behind the platform was recognized and published in the peer-reviewed, scientific research journal, Nature Communications. The team has also secured patents in the United States and Canada for the intellectual property of their unique technology, which led to a collaboration with a world-leading biopharma partner. This partner believes that the company's Tope-seq platform will help solve their problems, and is on track to become Immfinity's early adopter and first customer.
The Immfinity team is currently focused on two goals. First, further validating their technology and converting their current collaborator into their first commercial partner. And second, getting the business ready to raise seed capital so they can begin commercial operations.
As for the team's involvement in the New Ventures BC Competition, they are excited to be a part of it. Building a start-up is hard – it takes grit, perseverance, and guts, and it's even harder to do alone. Founders Govinda and James aim to surround themselves with mentors, advisors, and teammates who are invested in building something extraordinary, will challenge them, and keep them moving forward.
About the founders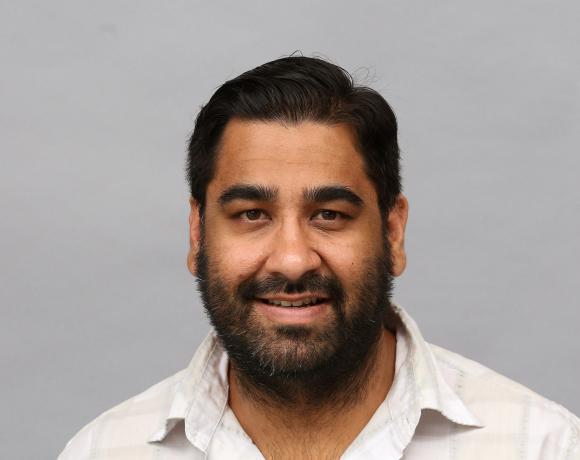 Govinda Sharma, Founder
Education: PhD, Genome Science and Technology, The University of British Columbia
Fun Fact: Govinda is a big hockey fan, loves standup comedy, and is all about creature comforts (don't take him hiking with you!). He is the inventor of Immfinity's technology and has championed its development through from discovery to translation. 
James Round, Founder 
Education: PhD, Microbiology and Immunology, The University of British Columbia
Fun Fact: James is an avid skier, rock climber, and hydroponic gardener (who keeps trying to take Govinda hiking). He is a past founder and brings experience in business development to the venture.

Company Info
City: Vancouver
Founding date: May 2022
Type of tech: Biotechnology