Yesterday was International Women's Day - and our community had many reasons to celebrate!
Check out some of the amazing women making news:
Ania Wysocka's app Rootd (winner of NVBC's $10K Woman-led Venture award in 2021) was featured in Apple's App Store on International Women's Day as part of a celebration of app developers who are women.
Read more. 
BC's tech sector has been white hot to start this year and the province's female founders have been leading the charge. Innovate BC sat
down with Julie Angus (CEO, Open Ocean Robotics), Brianna Blaney (CEO & Co-Founder, Pocketed), Aria Hahn (CTO, Pocketed), and Humaira Ahmed (CEO, Locelle Digital) - all NVBC alumni, too!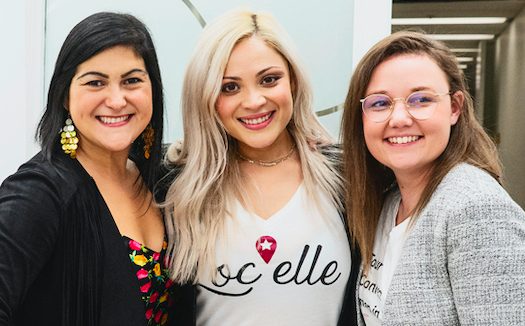 Anthonia Ogundele is the founder of
Ethọ́s Lab Educational Society
, and part of NVBC's Venture Acceleration Program. She's one of three guest editors for the Vancouver Tech Journal in March. Anthonia will be sharing stories on her journey and talking about what #BreakTheBias means to her. She's joined by two additional guest editors: Erin Gee and Rumneek Johal.