Ready to put your startup to the test? The 2022 New Ventures BC Competition, presented by Innovate BC, is now open for entries.
Apply by April 11, 10pm, for a chance to be named one of the top new tech companies in the province.
Why enter?
Join over 200 early-stage tech startups vying for $250,000 in cash and prizes. Competitors also get access to our online educational seminar series, mentorship opportunities, and in-person networking events.
Cash and in-kind prizes from Innovate BC include:
$110,000 1st place prize package
$60,000 2nd place prize package
$35,000 3rd place prize package
$10,000 Sustainability Prize
$10,000 Regional Startup prize
$10,000 Woman-Led Venture Award
In addition, competition volunteers fund the Luminaries Diamond in the Rough Award, and the greater New Ventures BC community nominates one standout alumni through the Alumni Impact Award.
How it works:
Over six months, companies go through four rigorous rounds of competition, with winners announced live at the Awards ceremony in October.
Who can win?
Startups must be based in BC and have raised less than $1M. All types of tech are welcome. See eligibility and rules.
Enter or join our upcoming info session
Have questions? Join our upcoming info session on March 23, 2022. You'll have the chance to hear from past finalist, Brianna Blaney, CEO & Co-Founder of Pocketed, plus NVBC Executive Director, Angie Schick.
Join some of our successful past winners
Now in its 22nd year, BC's largest and longest-running tech competition is known for identifying and propelling forward the province's most quickly-rising startups.
MintList (Traffic Driven), Train Fitness, and Moment Energy have gone on to raise a combined $6.5M in seed and pre-seed funding, in just one year since taking top prizes at the 2021 awards.
Winner of last year's Alumni Impact Award was 2013 second-place finisher AbCellera. The Vancouver-based company has undergone lightning-speed growth with its antibody therapies that fight COVID-19 and is currently Canada's most valuable biotechnology company. AbCellera is far from the competition's only notable success.
Earlier this year, VFX company and 2015 alumni Ziva Dynamics has gone on to be acquired by Unity, Victoria-based Certn has grown to 270 employees since 2017, and 2020 alumni Daanaa has just raised $7M.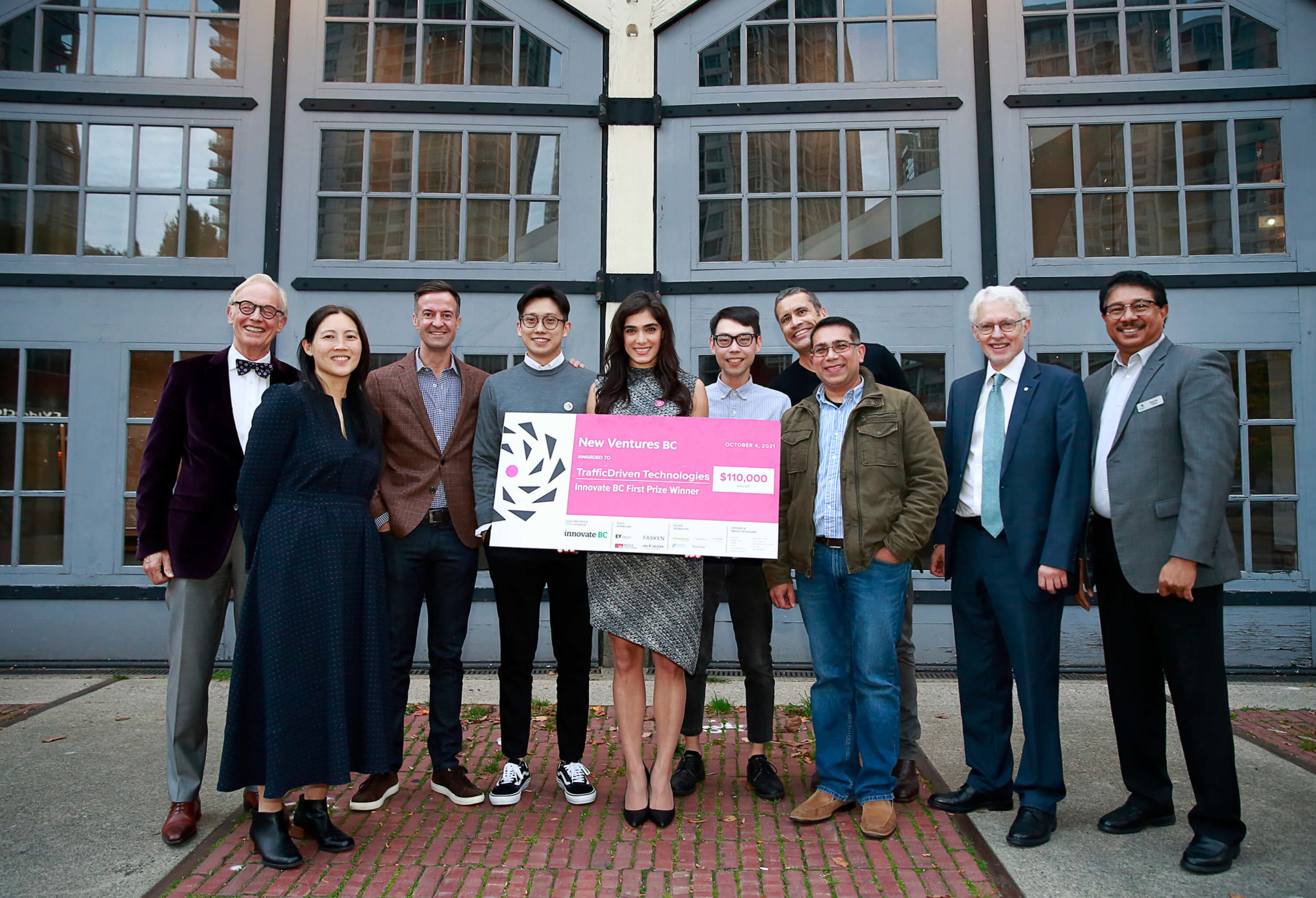 Ready to enter?