Rootd is anxiety and panic attack relief in your pocket.
The Victoria-based, female founded app blends a guided process for immediate and lifelong relief, with stigma-breaking design and therapist-approved content. It is currently the #1 ranked mobile app on Android and iOS for individuals struggling with panic attacks and anxiety. 
Democratizing access to anxiety and panic attack relief  
Anxiety has become the most prevalent mental health issue in the world, affecting over 40 million people within Canada and the U.S. alone. Sadly – limited accessibility of resources, embarrassment, and stigma cause over half of those suffering to never seek treatment. 
Rootd's value proposition is to provide relief from the debilitating effects of panic attacks and anxiety. This support is available in users' pockets or on their wrists anytime, anywhere–including in moments when other valuable resources such as counselling are not. 

User-recommended growth, and other milestones
Rootd's success has been growing steadily over the past few years, with the app reaching the following milestones:
Surpassing 800,000 users in over 150 countries

Successfully completing a scientific study with the

Krigolson Lab

at the University of Victoria.

Ranking #1 for Anxiety & Panic Attack Relief on the app stores

Being named one of the Best Apps for Anxiety by Healthline, Cosmopolitan, and Time Magazine

Earning an ORCHA recommendation to UK National Health Service workers

Receiving thousands of 5 star reviews from users
Additionally, this past year Rootd has been mentioned in the New York Times, they have been a guest on an Adobe podcast alongside the VP Design from venture-backed giant Headspace, they have started conversations with everything from governments to corporations with over 100,000 employees, and more. These things were only possible because of their decision to proactively raise their hand and reach out as a solution that can help.
Helping a million people improve their lives
Having passed the 800,000 user mark this month, Rootd is aiming to reach 1 million by the end of 2021. They hope that the NVBC competition will help showcase that being a bootstrapped female founder is a viable option, and for Rootd to gain the increased recognition, funding, and networking opportunities associated with the competition.

From the pandemic, an opportunity for growth
COVID has amplified the number of people struggling with anxiety and the numbers of organizations struggling to support their employees' mental health. During the pandemic, Rootd received messages from healthcare and frontline workers sharing their appreciation for the app. Seeing this helped bolster their drive to extend their reach.
An alumnus of the competition, Rootd was a Top 10 finalist in 2020, winning the $7,000 Rogers Communications In-Kind Prize Package.
About the founder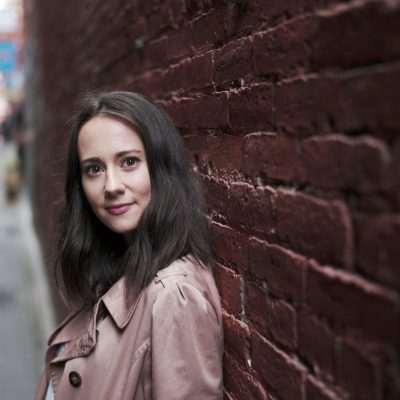 Ania Wysocka | Founder & CEO
Education: BSc International Relations, University of British Columbia
Fun Fact:

Ania speaks five languages in English, Polish, Korean, Spanish, and Russian.
Twitter | Facebook | Instagram | LinkedIn | YouTube

Cheat sheet:
City:

Victoria

Founded:

2017

Type of tech:

Mobile Application