Flash Forest is a reforestation company that uses aerial mapping software, drone technology, pneumatics, automation, and ecological science to reforest post-harvest and post-wildfire areas at a rapid pace. 
Instead of humans on the ground, Flash Forest transfers the hard labour to drones at 10 times the speed. Using their unique blend of water retention polymers, microorganisms, and phytonutrients, their seed pod technology can sustain and promote healthy growth through the critical first few months after planting. Flash Forest is on a mission to plant 1 billion trees by 2028.


Deforestation to reforestation
Deforestation technologies are advanced and efficient, having the capacity to level forests in a matter of hours. Until now, the only reforestation technology available was essentially a shovel and human labour, which cannot keep up.
Flash Forest's drones are on track to plant at 10x the speed of a human tree-planter, helping to balance the scales of deforestation vs. reforestation at a fraction of the price. Their technology also has the capacity to plant in previously inaccessible areas, with far fewer risks of injury, and in an expanded range of weather conditions, allowing the doubling of planting times to include Fall and Winter conditions.
Breaking barriers and making history
One of Flash Forest's biggest accomplishments to date has been the success of their Spring 2021 pilot planting program. Over the course of two months, the Flash Forest team travelled across Canada planting more than 300K seed pods, making it the largest drone reforestation project in Canadian history. They have also recently been awarded a $1.8 Million grant from Emissions Reduction Alberta, allowing them to innovate and grow even further.
Finishing what they started
"Competing in the 2021 NVBC Competition was a definite priority for us," says CEO Bryce Jones. "The Competition's model helps foster development, and has the ability to connect our team to some extremely beneficial resources. Last year we were fortunate enough to be chosen as one of the Top Ten, and this year, our mission is to finish what we started."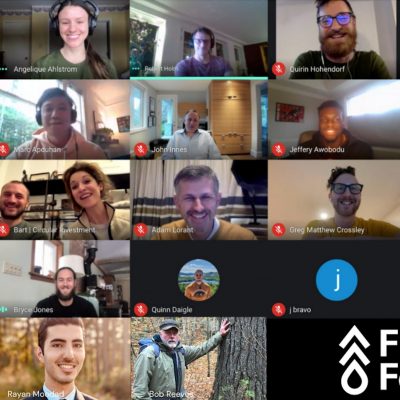 Expansion into Alberta and Hawaii
Flash Forest's main focus for growth is their expansion into Alberta with the opening of a new provincial hub and the hiring of 30+ additional FTEs. This is being made possible through their partnership with Emission Reduction Alberta. The expansion of their internal team will allow them to focus on their next big goal: expansion into the international market, beginning with Hawaii.
You can fail at what you don't want, so you might as well take a chance on doing what you love – Jim Carrey
With the experience of last year's competition, new contracts on the books and new markets on the horizon, CEO Bryce Jones is enthusiastic about the future, and the impact FlashForest is having: "Through running a company with a strong mission, myself and the entire team can put our time and energy into something that is bigger than us, with a measurable impact that is inherently exciting. By doing this, an energy, excitement, and tenacity comes from within that powers the team in the hardest times to push through and make it work. This is not true for every job. Do what you love." 
About the founders
Bryce Jones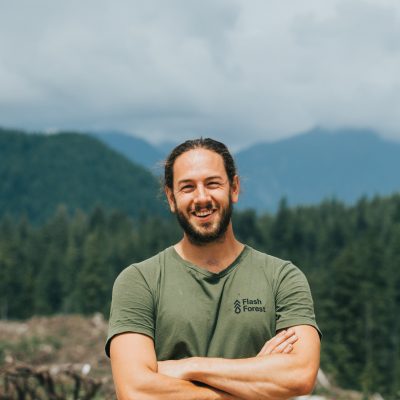 | Founder and CEO 
Education: BSc, University of Victoria; Advanced Diploma, George Brown College
Cameron Jones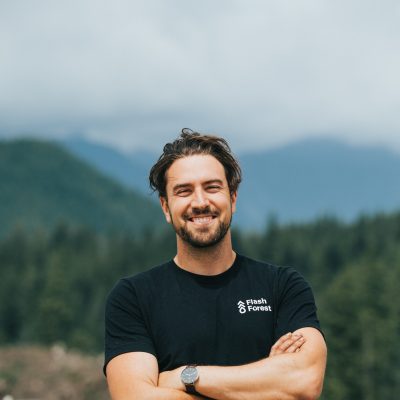 | COO & Co-Founder 
Education: BA, Quest University Canada; MSc, University of Sussex; Certificate, Northern Alberta Institute of Technology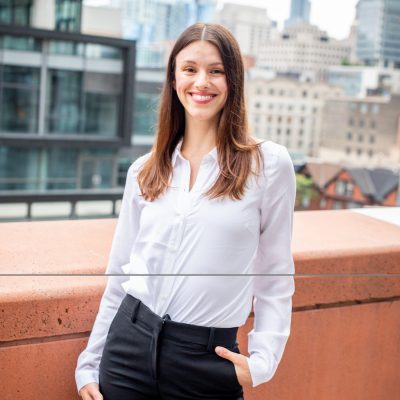 Angelique Ahlstrom | CSO & Co-Founder
Education: BA, University of Victoria; MA, University of Victoria; Masters Certificate, International Space University
Twitter | Facebook | Instagram | LinkedIn

Cheat Sheet:
City: Vancouver, BC
Founding date: 2019
Type of tech: Clean Tech
Click here to find out more about Flash Forest and the other Top 26 Finalists of the New Ventures BC Competition, presented by Innovate BC.