BinBreeze is an all-natural organic mineral and wood waste powder used to treat food-waste composting. Free of unnecessary chemicals and pesticides, this composting powder eliminates fruit flies and odours that come with food waste. This treatment sequesters natural carbon that would otherwise be emitted, further reduces the lifetime methane emissions, and enhances the nutritional profile of the waste.
Cleaning up and Greening up
Composting is integral in the fight against climate change. However, it is often messy and putrid. With BinBreeze, the challenges of composting are solved, allowing consumers to help the planet and avoid any household inconveniences like fruit flies, odours, mold, or maggots.

From an MBA project to Major Retailers  
BinBreeze was founded after CEO, Tayler McCarten, won the David Richie Award for Entrepreneurship, upon graduating with an MBA in Sustainable Innovation from the University of Victoria.
In just 14 months the company has been awarded a 'deal' on CBC's Dragon's Den, and entered major retailers like Canadian Tire, Sobeys, and London Drugs. They have aslo been featured in Douglas Magazines '10 to Watch', and have received funding for an ongoing research project from Sustainable Development Technology Canada.
An idea worthy of recognition
According to CEO, Taylor McCarten, the company chose to compete because they "believe that BinBreeze's circular economy solution, using one waste stream to reduce another, is worthy of recognition." They are looking forward to learning, growing, and advancing with the critical feedback through mentorship provided by the competition.
BinBreeze is currently focusing on successfully creating a household brand in the Canadian market. With over 70% of Canadians participating in a food waste diversion program, the market potential is huge. With that in mind, 2021 is shaping up to be a promising year, with this summer seeing BinBreeze being available in over 150 retailers from Victoria to Halifax.

No victims here
When asked about the best business advice he's ever received, Tayor McCarten recalls a late night at a company retreat: "my boss and I had one too many drinks, and I vented about some of my frustrations about the work. He told me I had a "victim mentality," and a good friend of mine kept me from 'speaking my mind' in return. I didn't see it that night, or even that month, but in truth it was the most transformational advice I'd ever received and it allowed me to make the major mindset shifts necessary to become an adaptive, resourceful, and persevering entrepreneur."
Founder Bios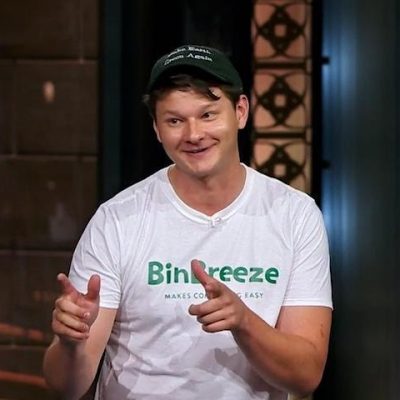 Taylor McCarten | CEO & Co-Founder 
Education: MBA, BA
Fun Fact: Can hold a handstand for 60 seconds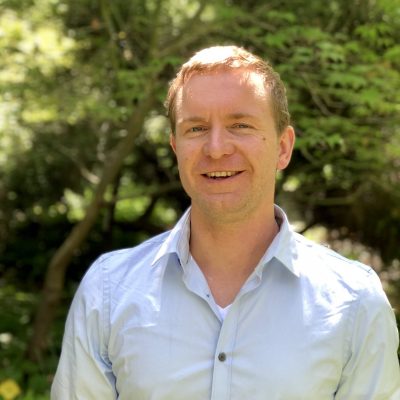 Harmen Zijlstra | CTO and Co-Founder
Education: PhD, MSc, BSc
Fun Fact: Teaches Chemistry at the University of Victoria
Facebook | Instagram | LinkedIn | YouTube

Cheat Sheet:
City: Victoria, BC
Founding date: 2019
Type of tech: Biotech