With the legalization of recreational cannabis in Canada, Sami Majadla discovered a common problem among craft cannabis cultivators: they were all struggling with compliance. 
He and his co-founders started their company to solve this problem. Sami and his team designed a software system that today helps more than 60 cultivators (and 300 livelihoods) save a lot of hours and stress, and protects their cultivation license.
We interviewed Sami Majadla, CEO and CTO of CertiCraft.com, to learn more about the company and the mentorship they have received in our Sales Accelerator Pilot Program.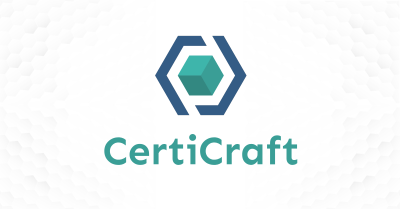 What does CertiCraft do?
We are on a mission to help craft cannabis growers transition into and thrive within the new regulated market. Our flagship product is a compliance platform called CertiCraft.
Our platform helps craft cannabis growers stay on top of all of their regulatory requirements and keeps them audit ready. We save them countless hours and a ton of stress, and help them protect their cultivation license, which takes years of hard work and often upwards of a million dollars to get.
The passion for this developed over time through seeing how much of a difference we were making. There were many families that we worked with who were ready to give up on trying to get licensed because the amount of paperwork they needed to stay compliant once licensed was too overwhelming. Then, they met us, demoed our software, and felt like they could do it for the first time (many of these people are now successfully cultivating legally).
At this point, we have maybe 300 different livelihoods that depend on us either directly or indirectly, so it's a pretty big responsibility that we have and our customers are grateful for what we do.  
How did you come up with the idea?
My team and I have been strong medical cannabis advocates for many years before starting CertiCraft. 
In 2018, we were working on a different cannabis tech project. We started talking to a lot of different licensed producers to solicit their feedback on the designs we were working on. It turned out that all of these producers were struggling with compliance. Every single company I talked to, they were either using software solutions that they hated, or they were struggling with paper-based records.
Those companies loved our approach to design, and they asked us if we could create the solution that they needed. We decided to do it,and those cultivators gave us dozens of hours of their time to help us design what they wished they had.This was the start of CertiCraft.
How has the Sales Accelerator Program helped your startup?
Through the Sales Accelerator Program, we've worked with two mentors: Rochelle Grayson and Peter de Verteuil.
Peter has been great in helping us put together a better framework in terms of how to think about sales and develop that in a more mature process. That's been incredibly helpful!
Rochelle has been amazing in helping us really understand the nuances of marketing and coming up with ideas on how to better present ourselves and connect with our niche.
The program has helped us develop a skill set to actually grow our sales and revenue, and as a result, become more successful. 
What is your top takeaway from the program so far?
If there's any single takeaway, the biggest one would be that your sales funnel is all about the ratios between different numbers of leads at the start of your funnel and every part of your funnel thereafter. 
So, if you know that one third of the people you'll reach out to will be willing to take a demo, and you want to give 10 demos, then you know that you need to reach out to at least three times that number of people (30 in this case).
We've been using this to inform our strategy on how to keep our funnel full. It is probably one of the most impactful and retrospectively obvious takeaways that we had from the program.
Any updates on the successes you've made while you were in the program?
This January was a record month for sales for us! We closed more sales than we had in the previous four months combined, and a lot of that was the result of developing our sales engine with Peter's help. 
It's definitely been a great time in the program to understand how to really improve sales.
And we just signed our biggest contract yet!
—
Apply now! 
Applications for our Discovery Foundation Sales Acceleration Program close on April 20th. Apply now!