Streamline Athletes is the only online sports recruiting platform that focuses specifically on track and field and cross country. They understand that runners, jumpers, and throwers have different needs than quarterbacks. Streamline Athletes' platform centralizes all information on collegiate teams and has tools for prospective collegiate athletes to filter college options based on important decision making factors, such as location, academic ranking, fields of study, and athletic facilities. For prospective student-athletes, Streamline Athletes turns five hours of research into five minutes. For college coaches, they save 80% of the time and money spent on recruiting by providing genuinely interested student-athletes who meet the academic and athletic requirements of the team.
Hitting the Ground Running
Founded in 2017, Streamline Athletes already has 750 athlete users, 11 paid collegiate clients, and program pages for 1,300 collegiate track and field teams. They have also expanded their team from 2, to 13 employees and have brought on three highly experienced mentors. Streamline Athletes has also established partnerships with all provincial and territorial track and field governing organizations in Canada.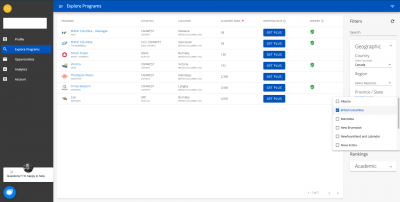 Pandemic Challenges
In March 2020, Streamline Athletes were in the midst of a seed round raising $500,000 (in addition to the $175,000 already raised), which would have supported their operations and growth strategy through the end of 2020 and into 2021. Due to the economic consequences of COVID-19, the investment round was no longer feasible and their funding strategy had to shift to government funding opportunities in order to support their team.
Building A Network
Currently, Streamline Athletes is transitioning out of the SFU Venture Connection incubator and into the Discovery Parks' Generator incubator, moving the company out of the university community and into the B.C. innovation community. The New Ventures BC Competition, presented by Innovate BC, is a way for the company to build their network, meet other founders, experienced mentors and industry leaders.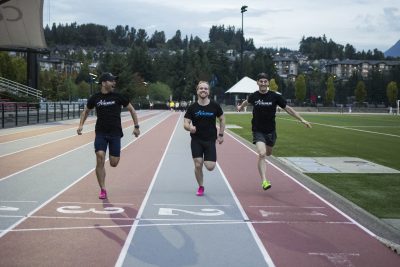 The Five Year Outlook
In the next five years, Streamline Athletes plans to expand to include four to five additional sports. Their aim is to build an industry leading recruitment software and change sports management at the collegiate level and beyond. Their strategy is to enter markets with a sport-specific solution, starting with track and field, but they have purposefully built their product to be scalable to other sports and are actively monitoring for expansion opportunities. 
About the founders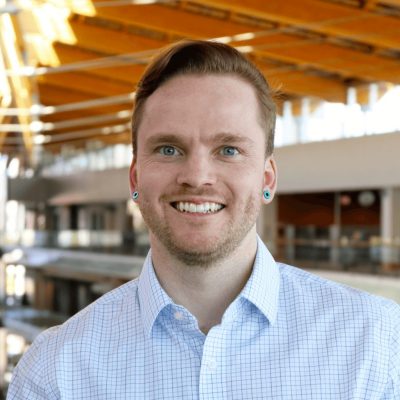 Alexandre Pare | Founder & Managing Director, Strategy
From 2010-2016, Alex competed for SFU's track and field team. His passion for giving back to his community grew post-collegiately as he pursued his coaching certifications and was a Project Manager for the Fondation Christian Vachon. In 2020, he was a finalist of the Enactus Canada National Student Entrepreneur Competition.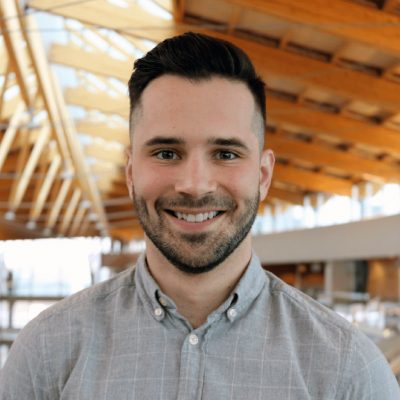 Brett Montrose | Founder & Managing Director, Operations
From 2009-2014, Brett competed for SFU's track and field team, while he was pursuing his Bachelor of Arts degree. He further developed his communication skills through various positions in the education-technology space, particularly in teacher recruitment . In 2019, he was awarded the SFU Coast Capital Savings Venture Connection Alumni Founder of the Year award for the founding of Streamline Athletes.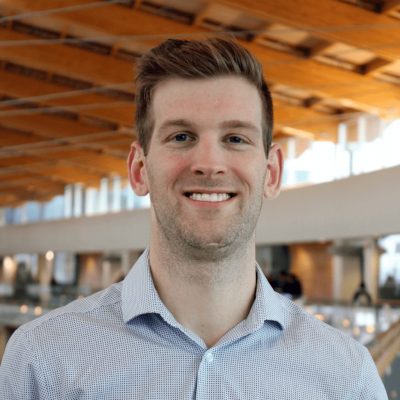 Keir Forster | Co-Founder, Lead Developer
From 2008-2013, Keir competed for SFU's track and field teams (captain in his final year), while he was pursuing his Bachelor of Arts degree. He switched his career trajectory in 2016 by pursuing a diploma in Computer Systems Technology at BCIT. He then worked as a software engineer intern at Black Duck Software before joining Streamline Athletes as its lead software developer. 
Streamline Athletes is located in Vancouver, B.C.
Facebook | Instagram | Youtube

Click here to find out more about Streamline Athletes and the other Top 25 Finalists of the New Ventures BC Competition, presented by Innovate BC.