BujiBui is bringing the world simple, 3D visualization tools for big and diverse data, offering VR/AR access to the places humans cannot go. Their software is designed for industrial digital twinning projects, allowing users to view large and diverse 3D data sets using VR/AR technology. It can also work in the reverse, funnelling big data collected in the field to reduce data transfer issues. This solution is designed for engineering, asset management, environmental health and safety, hazard communication and emergency response.
Delivering what the market needed
Before BujiBui, these industries were full of complex chains of dependencies, from GPU and CPU to programming languages and operating systems. Their new platform can support large numbers of concurrent users in a cost-effective manner, saving clients time and money. In the process, founders Neehar Karnik and Ken Sheyka overcame the difficult process of market trials, cold reality, trimming, augmenting, and pivoting to deliver a product the market needed.
Becoming a breakthrough company
In five years, BujiBui hopes to be considered the breakthrough company that pushed the boundaries of computing and science to solve complex, cross-platform 3D data complication problems. They want to provide clients across sectors with access to previously impenetrable places, right in the palm of their hands. Their platform will make work safer, easier and more efficient.
Where the Competition fits in
The best advice Karnik and Sheyka ever received was, "Have patience, don't expect something good to happen every day, or even every week, but if a month goes by, persevere and consider rethinking your strategy." To grow their business, advisors strongly recommended the founders enter the New Ventures BC Competition, presented by Innovate BC. It was an opportunity to get in front of B.C.'s technology community and test out their product in a safe environment. Through the competition, BujiBui is looking forward to meeting with potential partners, and experiencing what has become a rite of passage for B.C. startups.
About the founders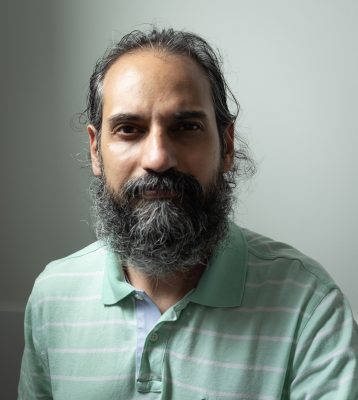 Neehar Karnik | CTO
A 20-year veteran in the computer graphics industry, he originally conceived of BujiBui in 2009 and in a sense, waited for some key areas such as HPC, cloud computing, 4G, 5G to catch up with his vision. During this time and working solo, he continually tested and updated the concept in international tech competitions and maintained regular communication with his contacts among enterprise level users. Neehar handles technical sales, all things R&D related.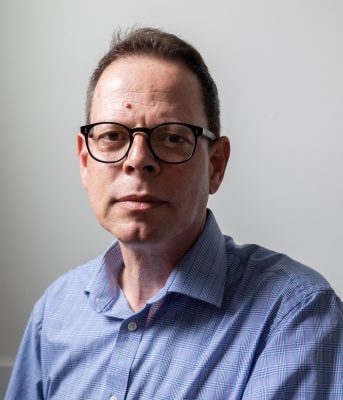 Ken Sheyka | COO
A reformed 20-year corporate banker having had oversight for sales, treasury and fin-tech product development and operations handles strategy, admin, finance, legal, marketing, and super-team building for BujiBui. Now bent on being an Entrepreneur, he is fascinated by all digital visual media. Also, Ken is a frustrated jazz drummer.
BujiBui is located in Vancouver, B.C.

Click here to find out more about BujiBui and the other Top 25 Finalists of the New Ventures BC Competition, presented by Innovate BC.