74% of people trust social networks to guide their purchasing decisions. ShopandShout's platform allows brands to trade their products or services for social reviews and content from influencers to access new audiences, and incentivizes purchases. ShopandShout removes the biggest pain points from influencer marketing. No more searching, vetting, negotiating, or following up with influencers. Their growing community of 50,000 micro-influencers are eagerly awaiting collaboration opportunities with new and exciting brands. 
Digital marketing boom in the pandemic economy
With a single-person sales team, ShopandShout grew 265% in 2019. Then at the start of the pandemic, as more brands shifted to digital marketing, the company grew another 200%. Founders Vinod Varma and Laura Wensley predict the Post-COVID world will increase the need for digital marketing, and believe influencers are at the forefront of that. With thousands signing on each week, the platform is on track to register more than 100,000 influencers by 2021. That means brands can target ultra-specific demographics for their campaigns, connecting with untapped audiences and boosting sales.
Learning to hustle
Starting out in the customer service industry, Varma quickly learned how to hustle. Working at big enterprises like McDonalds and Best Buy gave him the discipline he needed to grow a data-driven business.
The five year plan
In five years, Varma predicts ShopandShout will have the market's largest community of influencers, with over 1 million registered. ShopandShout sees brands and influencers working together to promote products, build trust, and generate content. Through transparent and authentic social advocacy, and advanced data analytics, they plan to become the most trusted influencer marketing ecosystem for SMEs and enterprise brands. 
To help with their five year plan, Dragon's Den investor Manjit Minhas recently joined the ShopandShout team's advisory board. With a wealth of experience in marketing and brand scaling, Varma is excited to accelerate their growth with the help of a Dragon.
Where the Competition fits in
As the backbone of BC's economy, the ShopandShout founders take pride in helping brands grow. Varma believes ShopandShout can make life easier for thousands of SMEs. The New Ventures BC Competition, presented by Innovate BC, will allow them to boost revenue and create new jobs at ShopandShout and at thousands of SMEs, in BC and around the world. 
About the founders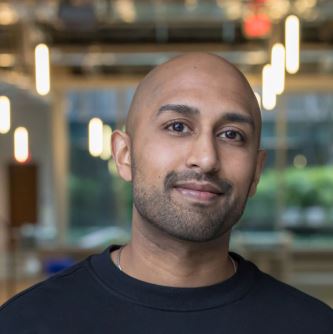 Vinod Varma | Co-Founder, CEO
Recovering Buyer for a billion dollar global retailer, Vinod Varma has managed a $180m portfolio which included brands like FitBit, Samsung, and Garmin, Sony, etc. He has seen the power of Influencer marketing at work, and now is on a mission to democratize Influencer marketing by creating more authentic ways for Brands to connect with customers.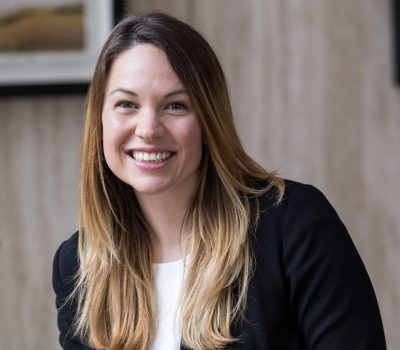 Laura Wensley | Co-Founder, Advisor 
Some played with toys when they were kids, Laura Wensley was solving Sudoku puzzles.  As a Certified Professional Account with 7+ years at PWC (Manager, Private Company Services), she was a vital part of ShopandShout's development in the early years, from conceptualization to product development. She is now the corporate controller for Fandom in San Francisco and a dedicated advisor to Vinod and team on financial and operational hurdles. 
ShopandShout.co is located in Vancouver, B.C.

Click here to find out more about ShopandShout and the other Top 10 Finalists of the New Ventures BC Competition, presented by Innovate BC.