Buddi is a Canadian cannabis technology provider for licensed cannabis retailers and producers. They help hundreds of Canadian cannabis retailers maximize their profitability by creating remarkable customer experiences, in-store and online. Their mission is to empower and educate cannabis users, and help them find the best cannabis product to suit their individual needs. 
Persistence is Key
One of the most challenging things about building a startup, according to Buddi's founders, is that you feel like you're almost there, only to realize there is so much more work to do. Nevertheless, Buddi persisted and they are now working with over a third of all legal cannabis retailers across Canada, and most of the large licensed producers, such as Aurora, Canopy Growth, Aphria, and others.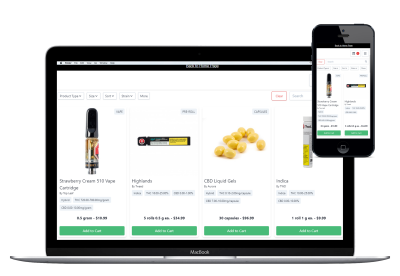 Connecting and Competing
Buddi entered the New Ventures BC Competition, presented by Innovate BC, to connect with the BC startup and investment community. They also recognized the Competition as an opportunity to highlight their technology in front of a large audience, and felt it could help them reach into new retail verticals, at a time when retail technologies are perhaps more critical than ever to retailers remaining in business.
The 5 Year Outlook
Five years from now, Buddi plans to be operating all around the world, in any country where Cannabis is legal. They've also branched out to other retailer verticals and are helping thousands of businesses use technology to increase their revenues and decrease costs. 
About the founders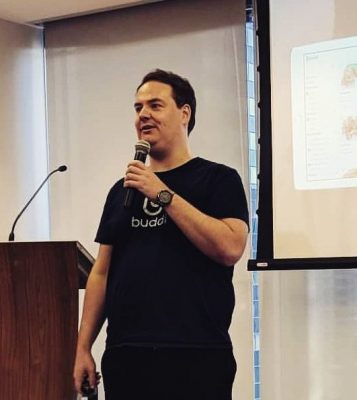 Ryan Lalonde | CEO & Co-Founder 
A life-long entrepreneur with a passion for developing solutions for interesting problems and helping businesses get more from technology. 
Jesse Johnston | VP of Product & Design & Co-Founder
Passionate product creator that enjoys designing solutions to help solve operational problems and improve efficiency. I believe rapid prototyping and feedback cycles help achieve the best end product.
Buddi is located in Vancouver, B.C.
Twitter | Facebook | Instagram

Click here to find out more about Buddi and the other Top 25 Finalists of the New Ventures BC Competition, presented by Innovate BC.