Acterra Tech Ltd. is a biotech company that increases yield, decreases conventional inputs and increases profit for farmers. They have engineered a unique fermentation process to deliver a community of beneficial microbes to restore soil health, boost crop yields, produce more nutritious food and more, for the benefit of agrifood industry stakeholders and the planet.   
Boosting Yields
Since 2017, Acterra is proud to have accomplished significant improvement of soil health on BC and Saskatchewan farms and is proving to boost yields of crop producers by up to 25%. They've also quintupled their annual sales, formulated new products and scaled up production to produce over 50,000 L of product this growing season.
The Right Partner
Growing a company to the point of strategic readiness to attract the right investor has been a bigger task than Acterra's founders envisioned. However, they can now understand that alignment with the right investment partner is the key to success.
An Inclusive Environment
Competing in the New Ventures BC Competition, presented by Innovate BC is a way for Acterra's founders to access some of the brightest minds and accomplished entrepreneurs from the province's talent pool. The spirit of giving back is reinforced by the volunteer nature of the mentors and jurors, creating an inclusive environment where companies can show up, try their best, and learn.
The Five Year Outlook
Acterra will rapidly evolve from a first mover biostimulant for human and livestock food crops to first choice of crop input products in Western Canada. Conventional fertilizers and pesticides will see dramatic decreases on farms from 25 – 50%, while sequestering carbon in farm acres, and producing healthier, tasty food.
About the founders
Marnie Lett | Co-Founder & CEO
Marnie brings leadership to the company and has been instrumental in pulling together a cohesive and committed team to execute Acterra's vision.  Marnie leads the team in new client procurement, and is instrumental in keying up the core partnerships. 
Ralph Lett | Co-Founder & Product Director
Ralph draws on a deep understanding of the scientific principles of soil health, microbiology and regenerative farming. He has been the relentless force to develop the products and practices that are being effortlessly adopted by food producers to re-establish soil health as the gateway to farm profitability. 
Acterra Tech Ltd. is located in Vernon, B.C.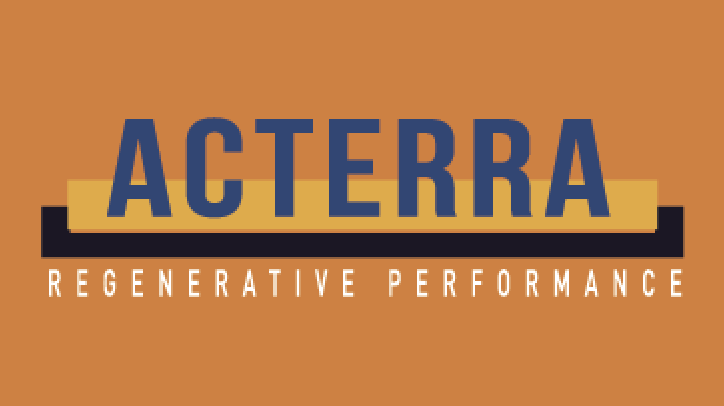 Click here to find out more about Acterra Tech Ltd. and the other Top 25 Finalists of the New Ventures BC Competition, presented by Innovate BC.