NiceJob is a reputation marketing platform that helps companies doing great work get the recognition they deserve. NiceJob automates the collection of online customer reviews and referrals and distributes them to sites where they will be seen most to raise awareness and drive sales for their customers. NiceJob wants to ensure that the great work done by companies never goes unrecognized, unappreciated or unrewarded. 
Interview with Connor Wilson, Director of Growth 
What we do
We are all about helping companies acquire proof of their amazing work while developing other ways to boost their sales. We built NiceJob to automate the collection of customer reviews and push them out to company sites for increased visibility. It can be difficult for a company to ask for reviews but we make it easy with automated smart reminders through email and text to their customers. We've also begun to offer a lead generating website service and have developed website add-ons and microsites to help increase SEO for companies. NiceJob is doing everything to help companies increase their sales without the need to lift a finger.

Key accomplishments
NiceJob has been in business for two years and we are already well past the market validation stage. In 2018 we hired 15 full-time and 2 part-time staff to grow our company 400%. Our team has hit $1.7 million in annual recurring revenue and was recently featured on Rocketbuilder's "Ready to Rocket" list. What we're most proud of? The fact that we've accomplished all of this with zero outside funding. 
Our biggest challenge
I think the biggest challenge for any budding startup is finding the right team. You need incredible talent at every level and people with a passion for your mission and loyalty to the team. We know it's a tall order but we've been very lucky with the people we've hired thus far. 

Five years from now…
Our goal is to become the leading reputation marketing platform globally. We want to be known for creating products that ensure that companies' build a reputation they deserve. Our goal is to build a world where if you're great at something, you don't have to be a digital marketing expert to get customers for it.
Why the New Ventures BC Competition
For us, it's great to see what everyone else is doing and what others think about our model. As we get ready to raise our first financing round, the New Ventures BC Competition provides an opportunity for us to test out assumptions against experts for feedback. This experience has been really helpful so far.
About the Founders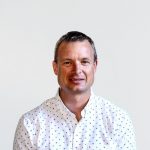 Prior to NiceJob, Lars ran a digital agency that served well-known brands such as the NFL, Samsung, Nestle and Unilever. He created the first SaaS Franchise in the early 2000's and was the original creator of the NiceJob software.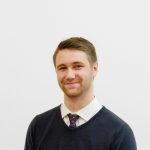 Connor Wilson was a top Business Graduate of the University of British Columbia Entrepreneurship program. Prior to NiceJob, he founded an event marketing agency that had teams in 12 cities. Connor also has 7 years of experience working with startups. 
Andrew Lake | Director of Engineering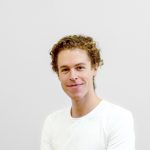 Andrew Lake founded a hockey analytics app prior to joining NiceJob as the Director of Engineering. He has over 11 years of software engineering and system architecture experience. 
NiceJob is located in Vancouver, BC.
Website: get.nicejob.co/
Facebook: www.facebook.com/nicejobapp/
Twitter: @nicejobapp
Instagram: @nicejobapp