App deliveries are still new and many restaurants are struggling to adapt. Cuboh is a trusted solution that will save restaurants time and money. Cuboh consolidates all third-party ordering platforms into one integrated hub, giving restaurants the power to automate how their orders are accepted and how order information is sent to their POS system. Cuboh's technology also provides account management and a detailed breakdown of restaurants' order analytics to so they can make informed decisions on where to improve.
Interview with Juan Orrego, Co-founder and CEO
What we do
Almost everyone has benefited from the convenience of ordering food from one of the many out there – from Skip the Dishes, GrubHub or DoorDash – and having it delivered right to your door. With new apps and service offerings popping up every day, most restaurants are using multiple platforms to increase their sales and struggle to manage multiple apps or tables and keep things in check. Cuboh brings orders from various apps to on placeso staff can focus on giving customers a good experience.
What we've been up to since the 2018 NVBC Competition
A year ago, Cuboh was only just built. In our first two days, we signed two customers even if we didn't have a product to show for another two months. The initial traction we received was so good, we were able to build a solid customer base as a brand new startup. Now, we have hundreds of happy customers with a 97% retention rate, a leading statistic in the food service industry. We are on track to onboard 500 locations within the next three months with hopes to secure a 5000 location pipeline by the end of 2019.

What we learned
After competing in the 2018 New Ventures Competition, I learned the importance of clearly defining what a company needs in order to be successful. This included developing a fully fleshed out business plan with processes for hiring and competitor research. Another key takeaway was to find early investors who are industry veterans willing and excited to help build an amazing company.
Key accomplishments
We were recently accepted in Y combinator's S2019 batch and recognized as the 2019 Startup of the Year by VIATEC in Victoria. Most importantly though, we are continuing to solve the food service industry's biggest problems with accuracy, something our competitors have trouble with. Many of their former customers are switching over to Cuboh which means we are doing something right!
Our biggest challenge
When we were starting Cuboh, we were playing a bit of a David vs. Goliath game. We were a small company trying to create partnerships with some of the biggest tech companies in the world. Initially we weren't taken seriously so we did something a little out of the ordinary: we created our own APIs using emails that they were sending as receipts to their restaurants. This definitely got us noticed and the rest is history!
About the Founders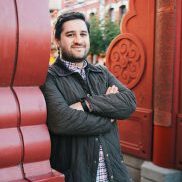 Sinan was born in Ankara, Turkey and graduated from Turkey's top ranking engineering school BILKENT. He has successfully built three startups in both the enterprise and defense industries. Prior to Cuboh, Sinan worked as a software developer, project manager and product manager before moving to Canada in 2017. Sinan met Juan shortly after and together they started Cuboh.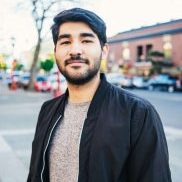 Juan was born in Santa Marta, Columbia and moved to Canada to complete his bachelor's degree at the Gustavson School of Business at UVic. Juan is a verteran in the startup space and has both worked and started multiple companies during his career. He first conceptualized Cuboh as a restaurant analytics program but after seeing the massive potential in this space, pivoted Cuboh to what it is today.
Cuboh is located in Victoria BC.
Facebook: getcuboh
Twitter: @getcuboh
Instagram: @getcuboh