Need support to launch your tech startup? Looking for education and training to pursue an entrepreneurial career? We interviewed Paul Cubbon, Leader of the Entrepreneurship and Innovation Group, and Creative Destructive Lab-West at UBC Vancouver to tell us some of the programs that the Sauder School of Business has to offer budding entrepreneurs.
For many students considering an entrepreneurial career, the path is a winding journey of learning, experimentation, and self-discovery. And for entrepreneurs or scientific researchers launching their first tech startup, finding the right support and mentorship at the right time only becomes more challenging.
Whatever camp you fall into, UBC Sauder has options to support both. Between study tracks in traditional classroom settings to interactive workshops and accelerator programs, UBC has a longstanding commitment to supporting entrepreneurs in all stages of their journey.
UBC's programs stand alongside a handful of like-minded organizations as part of a collaborative ecosystem supporting tech entrepreneurs. New Ventures BC, BC Tech, and other universities like SFU offering accelerator programs each play a pivotal role in shaping the fabric of BC's tech landscape.
"If you look at any successful venture that's come out of a New Ventures BC competition, you'll often find there are many different touchpoints from the tech ecosystem that have impacted them along the way," says Paul Cubbon.
"Often tech founders start by taking a course at a university, then joining a student club, maybe participating in Vancouver Startup Week, or spending time in an incubator space at BC Tech… all before taking part in an accelerator program that gets the team ready for the NVBC competition".
If you're not sure what program is right for you, don't worry! There are more than enough resources to help you, wherever you're at. You just need to know where to look.
With this in mind, let's explore a few of the options from UBC Sauder for tech entrepreneurs.
Entrepreneurship Credit Courses & Training
BCom in Entrepreneurship – Entrepreneurship Option
Best for: BCom students looking to explore entrepreneurial careers
Commitment: enrollment in a four year BCom degree
For those interested in pursuing entrepreneurial studies as part of a formal university education, the Entrepreneurship study track is a great option. This group of courses provides students opportunities to explore their entrepreneurial potential by applying key concepts to personal, innovative ventures.
In the capstone New Venture Design (NVD) course, for example, students from the UBC Sauder School of Business, Applied Science and other faculties work in interdisciplinary teams to design a venture, build a prototype and develop the business model required to raise funding and possibly launch the venture.
A number of successful companies have been launched from NVD. Many students have been inspired by the experience and went on to start a venture, or join an early stage company and help scale it. An example of one such student is Andrea Palmer, who founded Awake Labs. The company now offers technology wearables that help adults with intellectual and developmental disabilities monitor anxiety.
The Entrepreneurship track is available to students who are enrolled in a 4-year BCom program at UBC. Students can choose a few entrepreneurship courses as electives to complete their degrees, or choose to major in entrepreneurship altogether.
For those in study tracks outside of a BCom in Entrepreneurship, there are a few options to get a taste of UBC's entrepreneurship courses. Sauder offers APSC Engineering students the option to complete a Minor in Entrepreneurship. In addition, any UBC student from any faculty can enrol in an introductory course on entrepreneurship, COMM280.
MBA in Entrepreneurship
Best for: students and professionals ready to start a business
Commitment: enrollment in a full-time MBA program
As a full-time MBA student, you can choose one of three career tracks – one being Innovation & Entrepreneurship. This track is designed for budding entrepreneurs who want to kick-start a new business venture. 
This flagship applied program is called Technology Entrepreneurship, which offers opportunity for business students to work with graduate students from a range of science disciplines. It is the evolution of a course first started in the 1990's by Haig Farris, which led to the founding of D-Wave, Zymeworks and other notable local tech start-ups.
In this program, students learn a systematic process to validate market gaps and validate hypotheses for viable new ventures. Students also learn how to become an 'intrapreneur' who builds innovation and manages creative product development within organizations.
Notable alumni of this program includes Kerry Costello of HeadCheck Health. Through networking and opportunities from her MBA program at UBC, she co-founded a revolutionary concussion testing platform that is now used by 8,000+ athletes across the country. Kerry also placed as a Top 25 finalist with HeadCheck Health in the 2018 NVBC competition.
"Through the MBA program, I learned how to take a product from idea to reality. We built a business case, explored viability and pitched to real angel investors. Working together on a business plan assignment was the beginning of what would ultimately become our company." – Kerry Costello, COO & Co-Founder, HeadCheck Health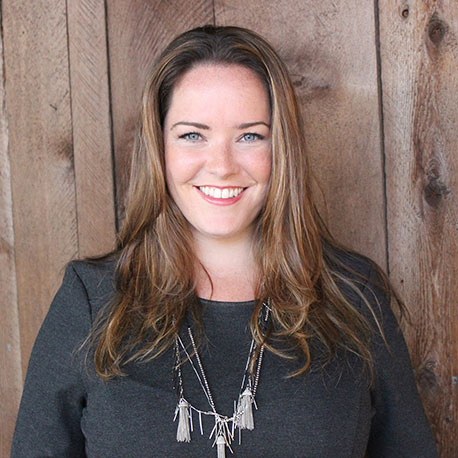 Creative Destruction Lab-West
Best for: Science-based technology companies ready to scale
Commitment: Up to 9 months for program completion
Creative Destruction Lab-West (CDL) is a seed-stage program designed to help science-based technology companies scale and maximize their commercial impact. CDL-West operates as part of a university-led CDL grouping, led out of CDL-Global in Toronto. Companies from any geographic location or university are eligible.
"CDL seeks to help take great research and innovations developed in university labs, and commercialize them into a large scale businesses," says Sonia Sennik, Executive Director of Creative Destruction Lab.
CDL is focused on supporting technology ventures that are truly ready to scale, aiming to work with startups that pose the chance to deliver massive improvements to economic productivity and human welfare.
The program brings together a curated selection of fellows, associates, advisors, and seasoned entrepreneurs, and connects them with young ventures who require their guidance and business judgement.
While CDL operates independently from UBC, the program is run out of the Sauder School of Business space in Vancouver, and works collaboratively with surrounding research labs.
Many companies from CDL go on to compete in the NVBC competition. Volta Air for example, won the 2018 NVBC competition grand prize and is a past participant of CDL. The company offers a cost-effective and sustainable refrigeration solution for the urban delivery market. The 2017 NVBC winner was Ecoation, another CDL-West venture.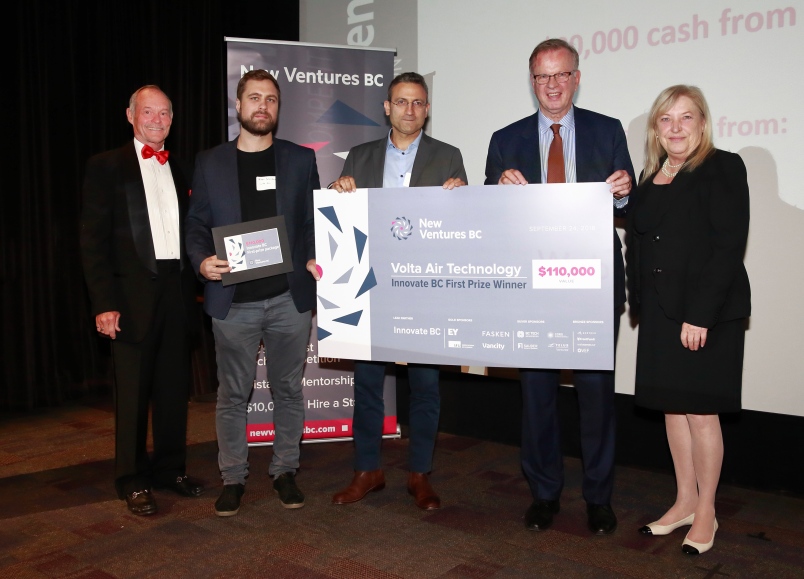 Still don't see the right program for you? Check out New Venture BC's acceleration programs designed to help launch and grow your tech startup!