Looking for resources to grow your tech company? Simon Fraser University offers a range of programs and mentorship opportunities to help tech entrepreneurs move their ideas forward.
Whether you're a scientist looking to commercialize your findings or a student exploring business possibilities, growing a tech company is no easy feat. There are a range of challenges to overcome, and finding the right support can be daunting.
BC is home to a vast ecosystem of organizations supporting every stage of entrepreneurship. Simon Fraser University (SFU) stands as one that offers a suite of options to help conceptualize, launch and grow tech-centered businesses. The university's programs serve to equip both undergraduates and graduates for tech entrepreneurship through training, funding and mentorship opportunities.
Here is a breakdown of the SFU programs available for tech entrepreneurs.
Invention to Innovation
Best for: SFU or UBC graduate-level research scientists and engineers with a prototype
Commitment: 11 months
The Invention to Innovation (i2I) program at SFU's Beedie School of Business is designed to help research scientists and engineers commercialize their findings. Inventions from the lab are often characterized by high technology uncertainty, and require significant investment to get to market. i2I exists to address these unique challenges by providing science and technology graduates with the skills necessary to validate their prototype and take their inventions to market. The program is open to current graduate students, post-docs, faculty members, or recent graduates of a SFU or UBC graduate program in science, engineering, health or environmental sciences.
Program participants build a business plan for commercialization through a rigorous validation process. Developing and practicing a business pitch in front of investors is a key component of the program. Participants can also take part in the New Ventures BC entrepreneurship competition to present their product to a panel of judges and further refine their value proposition.
Elicia Maine, Professor in Innovation and Entrepreneurship and NVBC board member shared the vision behind the program saying, "we started this program to help take great inventions out of university labs and translate them into innovations with the potential for great economic and social impact."
Notable alumni from i2I includes Ophthalight, a company providing digital eye examination software, and Ionomr, who manufactures membranes for emerging technologies. Both companies also successfully participated in the New Ventures competition – Ophthalight reach the top 25, and Ionomr placed as a top ten finalist in the last round of competition.
Ophthalight founder Ehsan Daneshi sums up the value he received from i2I, saying, "the invention to innovation program helped us focus on answering the right questions. It helped us think about marketing, customer discovery, and pricing models – things that as a scientist or graduate student, you typically don't think about".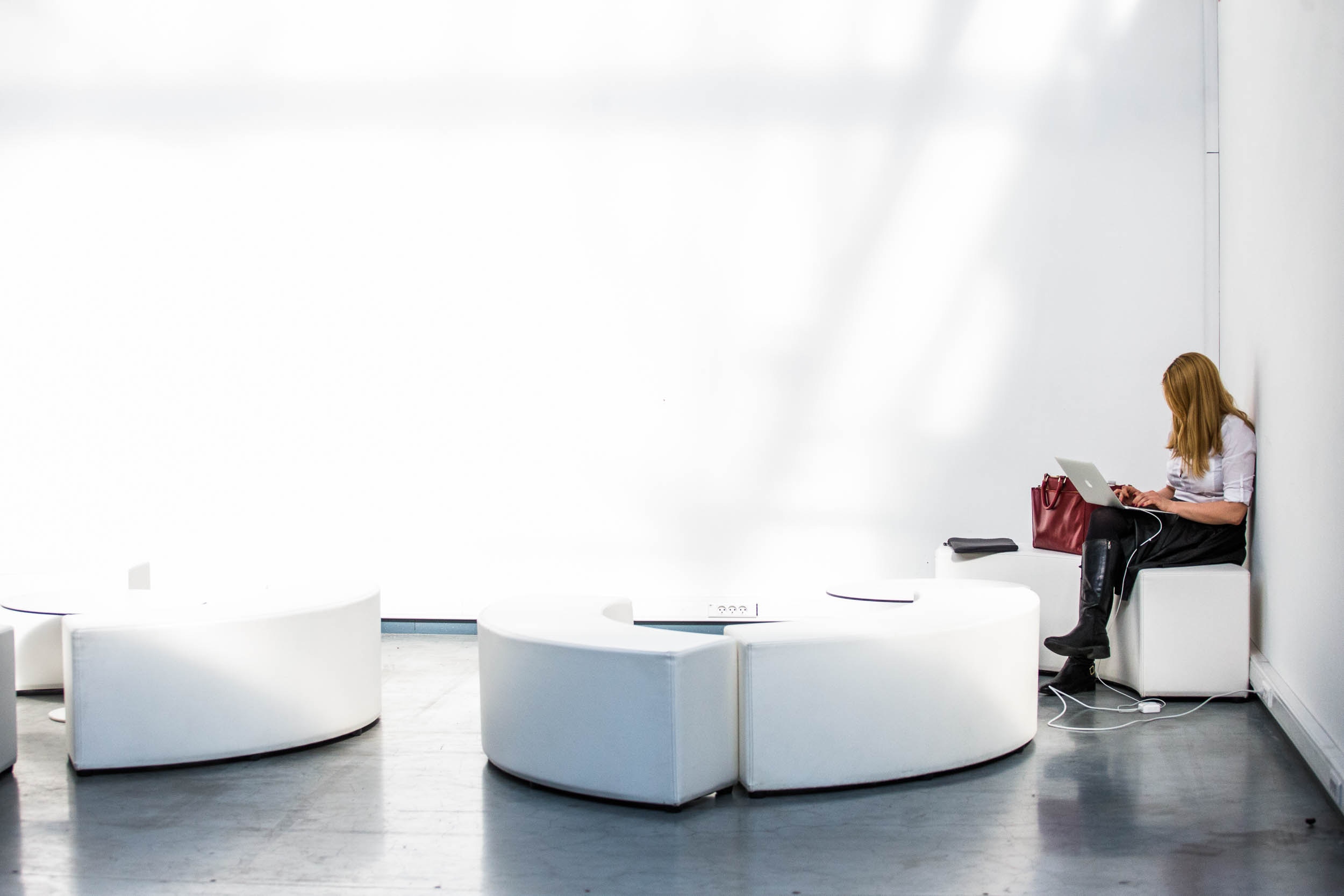 Charles Chang Certificate in Innovation and Entrepreneurship
Best for: undergraduate SFU students exploring entrepreneurship
Commitment: six qualifying courses (21 units)
The Charles Chang Certificate in Innovation and Entrepreneurship program (CCCIE) is designed for undergraduate SFU students who are curious to learn about entrepreneurship. Students from any faculty can participate. The interdisciplinary program enables students to invest in innovation and entrepreneurship training while connecting with experienced entrepreneurs.
By completing a range of courses related to technology, innovation, and social change, the certificate ensures students come away with foundational knowledge on what it takes to succeed as an entrepreneur. Qualifying classes span a range of faculties and are hands-on, giving students the opportunity to build business projects and test their ideas in the real world.
"The CCCIE program inspired a lifestyle change and reshaped the way I think," says Joseph Fredrick, an SFU Beedie student and program candidate.
Tech Entrepreneurship@SFU
Best for: 3rd and 4th year undergraduate SFU students aiming to launch a business
Commitment: one year
The Tech e@SFU program is designed for undergraduate SFU students to help them generate a viable tech business idea and launch it in market. The program brings together students from the Beedie School of Business and engineering faculty, or students from any faculty enrolled in the Charles Chang Certificate in Innovation and Entrepreneurship, guiding them through the process of coming up with an idea and building it to fruition.
Students learn the principles of entrepreneurship, draft a business plan, develop a prototype and gain their first customer. Participants also get access to cash, mentorship and a design studio to bring their ideas to life in a final project.
Ryan Threlfall, a Mechatronics Systems Engineering (MSE) student shared his perspective on the program, saying, "the Tech e@SFU program was the highlight of my entire academic career. This program has opened so many opportunities for me, and substantially aided my pursuit of entrepreneurship".
E-coop Program
Best for: individuals who have been through the Tech e@SFU program and are looking grow their business
Commitment: four months (one coop work term)
SFU's eCo-op program enables students and teams to get paid to develop their startup for a semester with the help of a financial award. Aspiring entrepreneurs get access to mentorship, co-working space workshops and prototyping funds while earning Coop credits towards their degree. The program is available to students who have been through the Tech e@SFU program.
SFU Beedie student Rachel Chase is the Founder and CEO of Zennea, a company she launched while in the eCo-op program. Zennea is dedicated to supporting individuals suffering from sleep apnea through a wearable device. "The eCoop program is the opportunity of a lifetime," says Rachel. "It has given me and my team the support and resources to create a real venture and allowed me to launch my career with my own business after graduation". Rachel's team has gone on to make headlines as SFU's first co-op students to head to China to participate in Shenzhen's HAX accelerator program – the world's first and largest hardware accelerator.
Coast Capital Savings Venture Connection Program
Best for: SFU students or alumni who are aspiring entrepreneurs or have an early-stage startup
Commitment: ranges from one day to one school semester
The Coast Capital Savings Venture Connection program is for early-stage companies, offering support through incubation, mentorship, office space and access to the university's vast entrepreneurship community. This umbrella program provides a range of opportunities for entrepreneurs to engage with based on their level business maturity and time available. Two key components of the program are the SPARK and Early Stage Incubator training programs.
SPARK is a self-directed program helping entrepreneurs explore their business ideas and gain a better understanding of their market. It includes workshops and mentoring sessions to define the problem, articulate a solution, develop a value proposition, craft a business model and engage with potential customers. In addition, the Early Stage Incubator program is available as follow-on training for those who have completed SPARK. It focuses on helping entrepreneurs further develop their startup ventures through mentorship and networking opportunities.
The Venture Connection program also offers internships, one-day workshops, speaker series events, as well as ongoing mentor meetups.
Companies Opthalight and Zennea have found success participating in the Venture Connection Program, as well as the New Ventures BC Competition.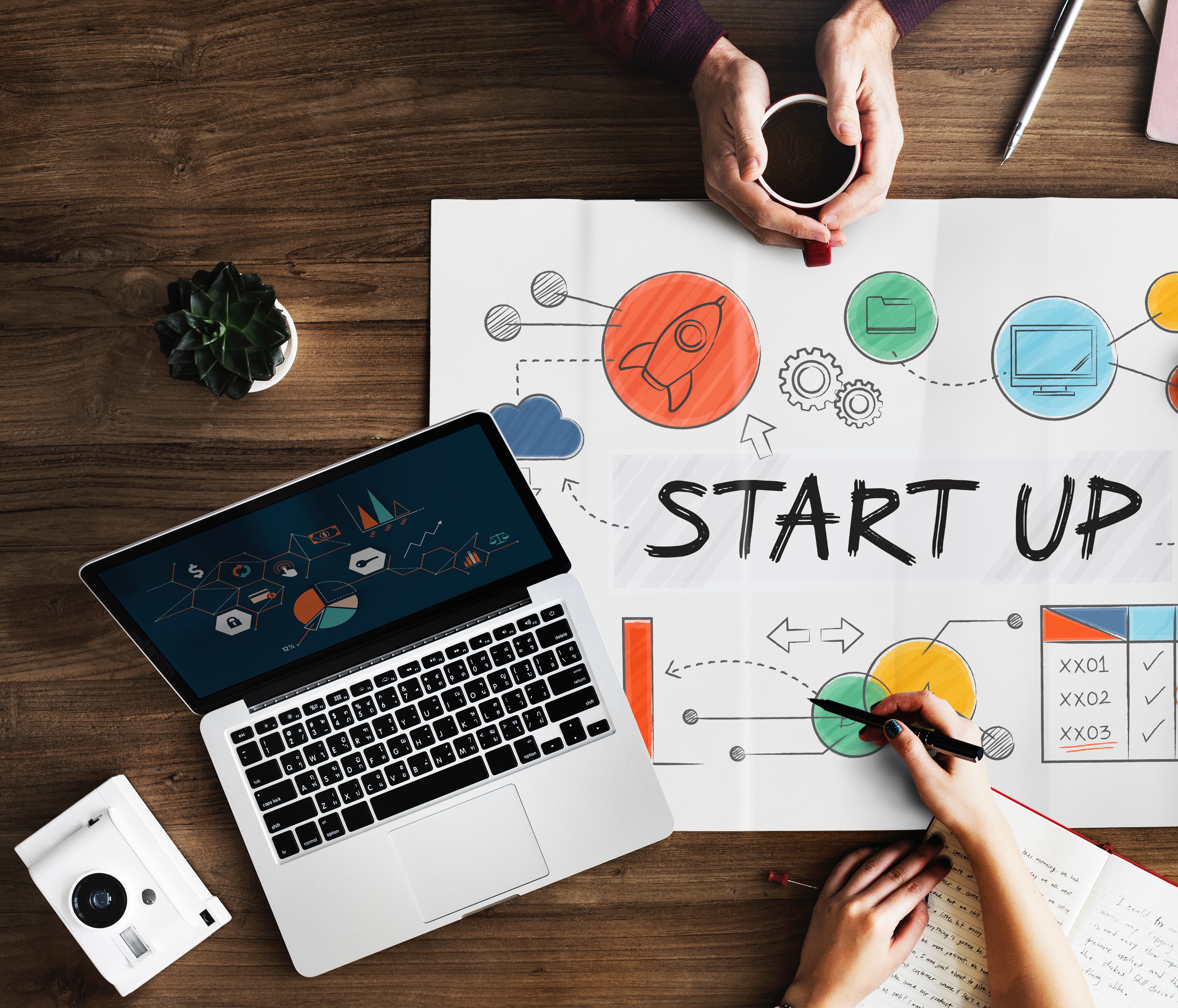 VentureLabs
Best for: established startups looking to scale up
Commitment: a range of options available
VentureLabs is a business accelerator designed to scale up world-class technology companies. It connects companies to training, mentorship, capital, and international expansion opportunities. Participants can choose from a range of programs and services that leverage VentureLabs' extensive network of industry, university and government partners, and are not required to have prior affiliation with SFU.
For example, the Venture Acceleration Program is a structured growth program taught by leading technology entrepreneurs that guides students through validating their product market fit. Entrepreneurs who have completed this validation phase can also access business advisory services related to technical development and strategic planning. Participants also have the option to work with a mentor to learn how to connect with investors and prepare for investor meetings. In addition, VentureLabs facilitates international business opportunities for startups, with a particular focus on commercializing and exporting Canadian tech to China and India.
Still haven't found the right program for you? Check out New Ventures BC's programs designed to accelerate the growth of your tech startup!