Singular Software has created a smartphone app that substantially improves the utility of hearing aids and other hearing assistive devices in noisy social situations. Specifically, personal conversations are amplified while coincidentally, ambient noise is significantly reduced. Hearing health professionals know that the ability of hearing aids to filter out ambient noise from conversation is limited at best.  It can lead hearing aid users to stop using their devices, or to avoid social situations altogether. Singular Software's proprietary AI technology turns a smartphone into a powerful hearing assistive tool which can work seamlessly with a user's existing devices. We will offer an affordable, subscription-based smartphone app that help those with hearing loss get back in the conversation.
Interview with Dr. Bruce Sharpe, Founder and CEO
Key accomplishments
Singular Software is on its way to becoming the best solution for assistance with speech in noise. Our prototypes exceed the "gold standard" in the industry and our initial focus groups have responded with considerable enthusiasm. Our focus groups tell us how gratifying the experience is with this powerful technology and participants are eager for the next round of trials. Our team has also grown to include a world-class advisory board of hearing health professionals that will continue to help us develop our hearing solutions.
Five years from now…
Our goal is to become the dominant solution for all kinds of speech-in-noise problems. Our plans are to start by addressing specific situations such as coffee shops or restaurants. Once deployed, our algorithms will continue to self-improve with customer usage. As our technology evolves, our scope will expand to workplaces, cars, video conferencing, and more.
Why the New Ventures BC Competition:
The NVBC Competition gives us various opportunities to help scale our business. First, the mentoring is great. Having feedback from smart people outside our bubble is invaluable. It also provides pitch practice, which is something you can never have too much of. Last but not least, networking. You never know what connections might pop up when you put yourself out there. Plus, the competition forces us to actually complete our business plan.
The best advice I've ever received…
A long time ago, my mother said to me, "Go. You might meet someone." I don't think she was referring to startups specifically, but this advice has worked for me in a number of settings. Just get out there, start doing stuff and things will start happening. It's kind of magic.
About the Founder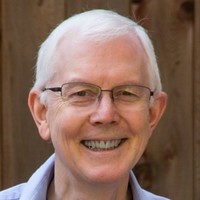 Dr. Bruce Sharpe is the founder and CEO of Singular Software. He is a veteran of MDA, Blast Radius, Corel and several startups. His most recent venture, a video production software called PluralEyes was a New Ventures BC top 10 finisher and it was successfully acquired three years after the first product was released.
Singular Software is located in Surrey.