Open Ocean Robotics collects ocean data by using their proprietary wind and solar-powered autonomous boats, rather than fuel-dependent vessels. OOR's boats are equipped with sensors, cameras and real-time communications, offering a safer, more effective and affordable way to study the ocean. This technology is transforming how we study, protect and utilize our oceans; building an Internet of Things for the sea.
Interview with Julie Angus, CEO & Co-founder
What we do
Our wind and solar powered boats collect real time information on the oceans. The data being collected provides insight into one of the most mysterious regions on our planet. The oceans are full of information that can enable the world to understand the impacts of climate change, protect at-risk species and even find more fuel-efficient shipping routes.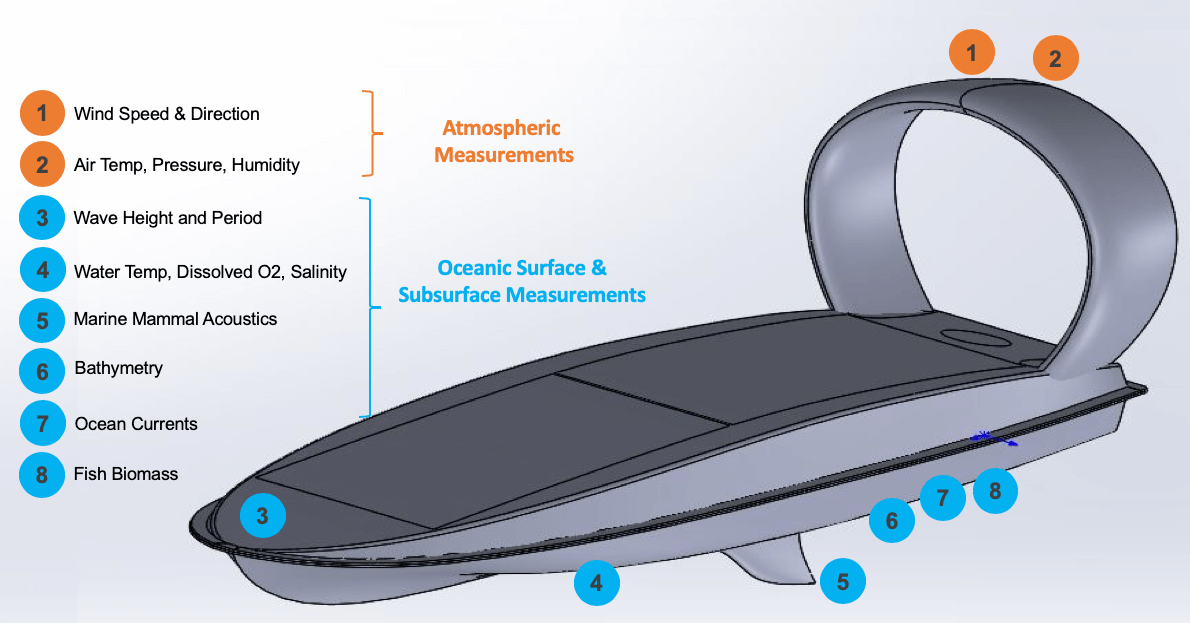 Key accomplishments
A lot has happened this year. We were won NACO's 2019 Most Promising Startup Award, the IEEE N3XT Star Award, and $100,000 in the Spring Impact Investor Challenge. We've grown from a team of two to seven people in the last six months and are about to start ocean pilots with Fisheries and Oceans Canada to monitor the endangered southern resident killer whale population and ocean conditions.
Five years from now…
Our goal is to create an ocean data and communication platform that fundamentally shifts how people protect, understand and operate on the ocean. This includes applications that we can utilize today but also paves the way for products we can't even imagine yet!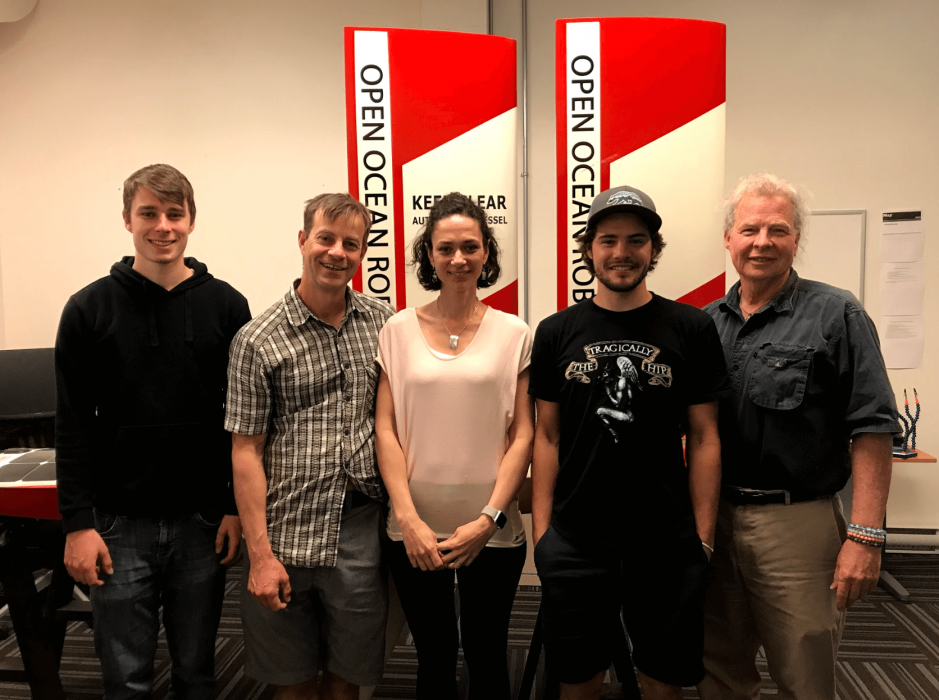 Why the New Ventures BC Competition
The New Ventures BC Competition gives us a great opportunity to benefit from the mentorship provided and New Venture's educational programming. We can't wait to tell our story and meet other exciting, local companies. Plus the cash prize doesn't hurt.
The best advice I ever received….
Was the old adage "surround yourself with people smarter than you". There's so much to learn from people who can help guide and mentor you. Being able to recognize your shortcomings and understand them is essential.
About the Founders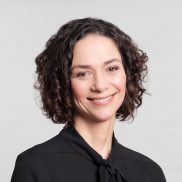 Julie is the first woman to row across the Atlantic Ocean from the mainland to mainland and is a recipient of the National Geographic Adventurer of the Year Award. Explore Magazine listed her as one of North America's leading adventurers and in 2016, Canadian Geographic named her one of Canada's Greatest Women Explorers. Prior to forming Open Ocean Robotics, Julie co-founded Angus Rowboats, a company providing robotically-cut kits for a variety of human-powered craft and sailboats. She has worked in research, technology transfer and business development. Julie is the best-selling author of three books and received her Bachelor of Science in Biology and Psychology from McMaster University and her Masters of Science in Molecular Biology at the University of Victoria.
=She is a recipient of the McMaster University Young Alumni Award, University of Victoria's Distinguished Alumni Award, the IEEE N3XT Star Award and a fellow of the Canadian Geographic.
Colin Angus | CTO & Co-founder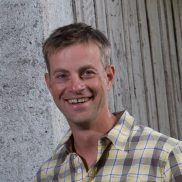 An adventurer, boat-designer and entrepreneur, Colin has spent much of his life in and around boats. He has voyaged over 50,000 km in rowboats, whitewater kayaks, canoes, and small sailboats.
The time that Colin has spent on the water inspired him to co-found Angus Rowboats, a company that pushes the boundaries of performance with a recreational craft.  Designing around the parameters of modest human propulsion means that attention has to be paid to every detail to maximize performance, while not compromising seaworthiness.  His understanding of small boats (and lots of trial and testing) enabled him to develop a reliable, high-performance, autonomous craft that performs with very little energy input.
He was awarded National Geographic's Adventurer of the Year for being the first to circle the world exclusively by human power and was listed by Outside Magazine as one of the World's Top 25 Bold Visionaries. Last year, Men's Journal listed Colin as one of the Top 25 Explorers in the past 25 years. He is also a Canadian Geographic fellow.
Open Ocean Robotics is located in Victoria.
Twitter: @OceanRobotics
Vimeo: Open Ocean Robotics