c3d.io is a virtual reality programming platform that works in web browsers. It gives teachers the tools to easily teach coding in an engaging environment. c3d.io helps kids learn to code and test their skills by creating their own VR world which they can enter and explore through VR headsets.
Interview with Tomoko Okochi, CEO
What we do
Coding is now a mandatory part of the K-12 curriculum in many countries, states, and provinces;  so it's important that teachers have the knowledge and tools to teach it. C3D gives children the opportunity to learn coding concepts that are put into action right away. We also want to empower teachers who might be teaching code for the first time. Our tools come with training, self-learning tutorials and lesson plans that cater to curriculum requirements. We built in analytics and assessment tools so educators can track student progress. C3D makes coding education exciting!
Key Accomplishments
We've been able to work with schools to provide a comprehensive solution to coding education and have addressed the needs expressed by that teachers including training, curriculum design and evaluation. The feedback we received from beta testing has been incredible with mentions of improved engagement and achieved learning outcomes. We've also enabled our VR Program to work on just a web browser, making it accessible for classrooms.
Five years from now
In five years, we want to help 6,000 teachers teach code to 300,000 kids in schools across the country. We want to be a big part of the transition to a world where everyone under the age of 30 understands basic programming like they do math operations. On the business front, we want to be ready for exit with an evaluation of $50M or more.
Why the new ventures BC Competition?
I first heard of the New Ventures BC Competition on Vancouver Tech Podcast in December with Mike Volker. He spoke about how the competition has been helping to grow local ventures for years and I felt that this opportunity could help C3D lay down a foundation for growth. At the time, it felt like something out of reach for a company that was just incorporated that month but here we are!
The best advice I've ever received…
"Guys out there are calling themselves CEO from day one. You've just got to get on with it." My mentor Caroline at Launch Academy told me this when I wasn't comfortable calling myself a CEO yet. It was a simple but very strong message that I needed to become a leader and do whatever it takes to rise above the expectations surrounding the CEO title.
About the Founders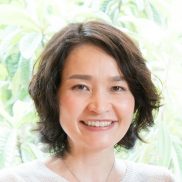 Tomoko is an educator and talented Scrum Master passionate about making coding skills accessible to everyone, especially children. She is a mom of two boys.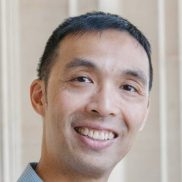 Jason is a Senior Developer and educator at Langara College. He is passionate about promoting STEAM education and has previously spoken on the TEDx stage. He is a dad of two girls. 
c3d is located in North Vancouver.
Twitter: @codec3d
Facebook: c3dio
Instagram: @c3d.io
LinkedIn: codeca-education