Quupe won the $6,000 BC Tech Association Growth Programs prize package in 2018. Since then, they've grown in Vancouver, made the Ready to Rocket list, and created a partnership with Vancity. Big goal of 2019? Expanding across Canada!
Interview with Zeeshan Rasool, Co-Founder & CTO, Quupe Inc.
What do you do, and why are you passionate about it?
Quupe is a fully insured community rental platform where people can easily rent things from locals and experience a new lifestyle. Quupe allows people to share resources while reducing waste, generating passive income, and getting the most value out of items.
How did you come up with the idea?
I met Angela and the other founders during a master's program at The Centre for Digital Media in Vancouver. We are originally from four different countries: China, India, Pakistan, and the United States. In each of them, overconsumption is a problem so we began working on a platform that had the potential to change the way we think about resources and about our communities.
We started working on the platform in 2016 and we launched online in 2017.
What stage was your startup at when you entered the 2018 New Ventures BC Competition?
Last year we were early stage but we've had some traction in terms of users and transactions. We had a product, we were in the market, and people were using Quupe but our numbers were still a bit low.
Did you expect at the time of registration to compete for the top prizes?
We had applied to the Competition in 2017 but at that time we had literally just launched our product. We had no traction so we didn't make it through the end.
In 2018 we applied again to see how far we could go. Seeing how people believed in our business and in what we were doing, we started thinking that we could have a chance of making it to the Top 10. We were surprised when we ended up winning the BC Tech Association Growth Programs prize!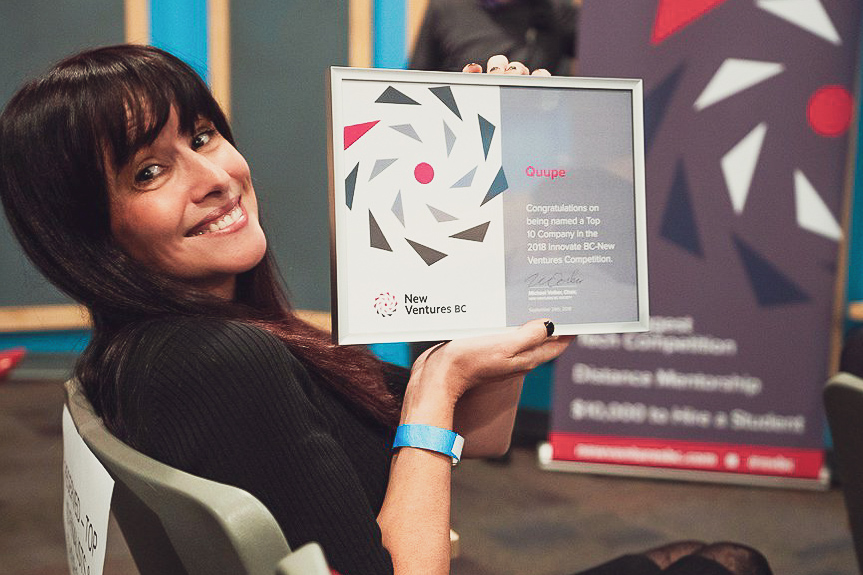 How have you used your $6000 prize money?
We haven't used the prize yet because we wanted to grow more, organically, to get the best value out of it.
While last year we were focusing on validating and growing our business in Vancouver, this year our strategy is to grow Canada-wide, so that's when we'll leverage the funds.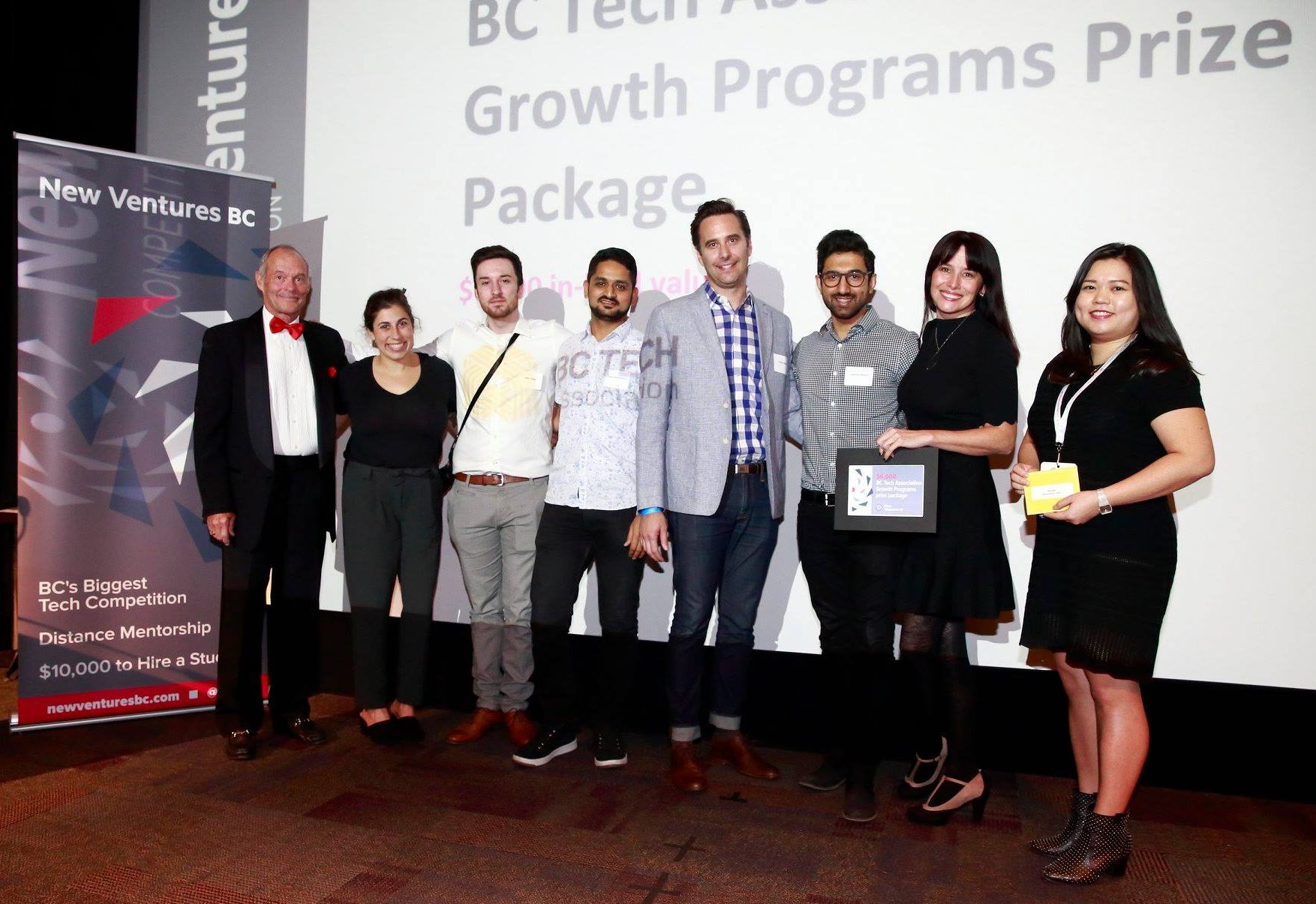 Any updates or successes you can share since completing the Competition? How did the competition contribute to it?
Since the 2018 Competition, we made the 2019 Emerging Rockets List for ICT, created a partnership with Vancity credit union through their enviroFund™ grant, and are also finalizing our partnership with Modo.
We are creating good collaborations in Vancouver and are going to expand in Canada this year–that's the biggest thing we're looking forward to! We're getting a lot of interest from different cities, especially Toronto, Montreal, and Calgary, as people want us to be there.
What was the best feedback from a mentor, juror or fellow competitor that you received?
The mentors were great and we are still in touch with a few of them. We also made some good friends with the other competitors that were at the Competition.
We got great advice from everyone. Maybe the best was to not focus on wide markets, to instead stay focused on a smaller, controlled market. That helped us grow other market segments as well.
While we received great advice, I would say that not all the advice you'll get from advisors is right for you. You have to really understand your business and your objectives and stay focused on doing what you believe in. Everyone will have their own ideas but, at the end of the day, you will know what's best for your business unless you hire advisors who already work in the same space.
What tips do you have for this year's competitors?
My advice is to be honest with what you're doing, what you believe in, and where you're at. If you have that clear, then you will be able to get the best advice.
Any other comments you'd like to share?
The Competition was a great opportunity for us!
It is the right space for entrepreneurs and teams to come together and really evaluate their businesses to set the direction for the future. Also, it's the largest and longest running competition in BC so that's a really good association for your business to have. On top of that, New Ventures BC gets you a lot of good publicity, press, and investor relations.
Just applying to the Competition and going through all the questions to submit the application makes you focus, strategize, and plan better. I think the Competition is not just about sharing who you are and where you are, but also truly understanding your company.