ShareSmart enables healthcare professionals to use their own smartphones to take clinical photos and discuss patient cases with colleagues securely, transforming the way health professionals collaborate on the go. Doctors, nurses, and paramedical professionals use ShareSmart to conduct referrals, collaborate on cases and to provide decision support to enhance patient care.
Patient privacy breach an inspiration
ShareSmart was launched by Rena Tabata, Justin Yeung and Robert Jung in August of 2016, after a series of academic studies illuminated daunting statistics surrounding information privacy breaches in healthcare. The studies highlighted the frequency of clinical images and patient information being shared through smartphones. A study led by University of Calgary researchers (Chan et. al 2016) revealed that 89% of practicing physicians and 100% of student doctors used smartphones to take photos of patients and discuss clinical cases. This was done using unsecure apps, with an astonishing 25% breach rate.
Based on this knowledge, the trio founded ShareSmart with the goal of developing an interdisciplinary platform for all healthcare professionals to communicate more securely. The platform works to facilitate the safe-guarding of sensitive patient information and prevent future privacy breaches, with an intuitive design to promote adoption and ease of use.
Competitive advantage
ShareSmart is a secure clinical messenger and photography app for healthcare professionals.  Since the majority of healthcare professionals are using their smartphones on the job to record patient data, there is a dire need for the adoption of an integrated solution. Legacy approaches to clinical photography include the use of cameras and facsimiles, computer terminals and electronic medical record systems. Further electronic transmission of images is often restricted to a limited network of users working within the same jurisdiction. This lack of options for multidisciplinary teams limits their ability to effectively communicate in real time. ShareSmart and its enterprise dashboard Monocle work together to revolutionize the way health professionals take, share and protect clinical media and notes.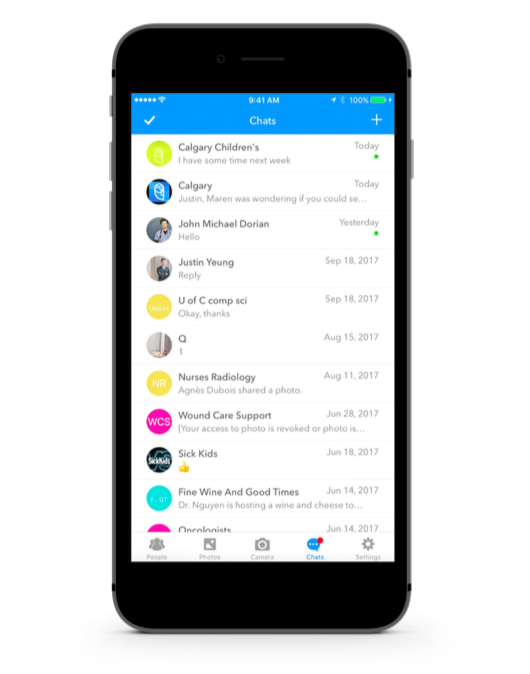 Key Accomplishments
Since ShareSmart's launch in August of 2016, the company has grown to attract 23,000+ users in over 73 countries around the world. The team takes pride knowing that doctors, nurses, and other paramedical professionals use ShareSmart every day to conduct referrals, collaborate on clinical cases and enhance patient care while maintaining the highest standards in security.
ShareSmart has also enjoyed a handful of accolades, including the induction of CEO, Rena Tabata to the Forbes Technology Council. The company also secured a place in the Top 50 Startups of 2017 from Startup Grind in Silicon Valley, was selected as the Top health tech company in the inaugural year of Canadian Entrepreneurs in Life Sciences, was ranked in the Top 5 of Startupfest 2018, and won the AccelerateAB 2018 competition. ShareSmart has also become a thought leader within the areas of healthcare security and privacy, building on academic work in the space through co-publications in collaboration with the Canadian Medical Association (CMA).
Finally, one of the biggest surprises and proudest moments for the team came in April of 2017, when they were recognized for their disruption of the health industry as well as a strong performance on the app store. ShareSmart became Apple's first Canadian healthcare software development partner to participate in their coveted Mobility Partner Program.
Challenges and opportunities
One of the biggest challenges ShareSmart has faced is finding experienced talent to fill developer and engineer roles. Top talent are often enticed by huge salaries from the large technology firms in Vancouver and Seattle, making it difficult for startups and smaller companies  to compete. In addition to this, ShareSmart operates in a very specialized field, which further narrows the talent pool.
Currently, the ShareSmart team is made up of a well-rounded team who believe in the mission to disrupt a legacy industry and create positive change within healthcare. The company is actively seeking new talent to keep up with the technical and innovation demands that come with further growth.
Reason for competing
BC is seen as one of the growing stages in tech development on a global scale and winning the NVBC would create a huge source of validation within the healthcare sector. The team is eager to showcase their innovative solution to new stakeholders, and recognize it is sorely needed in institutions around the world.
Five-year outlook
ShareSmart's vision is to become a global name in health information privacy. The team works in close alliance with global thought leaders in privacy, health tech and security to continually innovate and ensure the product is equipping healthcare professionals with the tools to provide the best and safest care for patients all over the world.
Within five years, the team plans to be established within major healthcare institutions within Commonwealth countries and major markets with South East Asia and Europe. The focus on commonwealth countries comes from the training and organization that is provided by the Royal College of Physicians to all members of the commonwealth. With a shared understanding of training programs, and similarities in healthcare system management, ShareSmart is well positioned to achieve more success in these countries.
Europe is also a natural step forward with the help of the new data protection regulation causing many institutions to look for more compliant technologies. With a focus on patient privacy and risk mitigation, the team has taken care to create a GDPR (General Data Protection Regulation) compliant suite of software ready to be picked up by numerous countries. The software has already been translated to major European languages including, French, Spanish, German and Portuguese.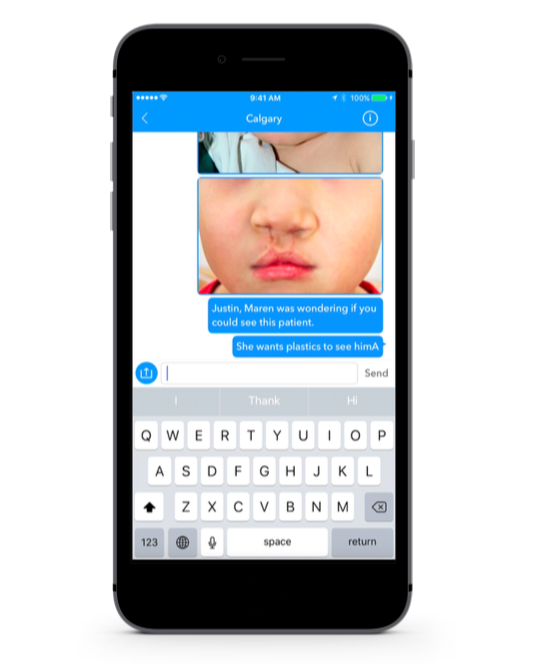 ShareSmart Team: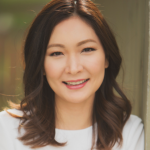 Rena Tabata | Founder & CEO: Rena is the founder and CEO of ShareSmart. She led UBC Medicine's initiatives to advance health ethics and integrate the Royal College's Physician & Surgeon competency areas such as information management in to the medical curriculum. For the past six years, she's led strategy and teams for a Fortune500 company on global energy projects valued at $2.4Billion USD.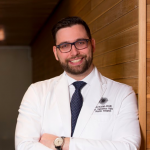 Dr. Demetrios Rizis | Plastic Surgeon: Dr. Rizis is a Board certified plastic surgeon practicing in Montreal. His busy practice comprises both academic and clinical duties. A respected member of the medical community, he actively implements progressive policy and practices to enhance patient care. He observes firsthand how ShareSmart brings efficacies in the healthcare system.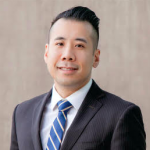 Rob Jung | Lawyer: Rob is a lawyer with expertise assisting both early-stage companies and more established companies, many which are listed on the TSX, TSX Venture and NYSE. He is a vanguard in Canadian information privacy law and ensures ShareSmart is framed on best legal principles and practice. He is called to the bar in both British Columbia and in New York.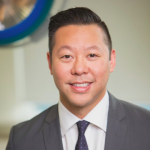 Dr. Justin Yeung | Co-founder and Board Certified Plastic Surgeon: Apart from being a co-founder of ShareSmart, Dr. Yeung assumes both clinical and academic duties. He and his colleagues sought a mobile app that enables them to use their smartphones to text and take photos for some time. He appreciates how ShareSmart practically contributes to elevating the patient experience through better coordination of care.