Pisano Technologies develops proprietary algorithms for global financial markets that are fully dynamic and responsive to deep learning artificial intelligence.The technology allows for the mathematical models to evolve and learn resulting in financial strategies that are highly liquid, transparent and are based on strong risk management protocols for maximum return.
How it started
While working on Wall Street and surrounded by financial market technologies, founder Shamsher Vellani saw an opportunity to create a product that was in high demand – a strategy that could learn and evolve with changing markets generating consistent returns. With a background in developing tools, algorithms and computational methods, Shamsher set out to leverage his knowledge of high performance computing systems to bring the product to market.
Market position & key accomplishments
Pisano Technologies is a mathematically driven, AI supported, financial technology company that develops proprietary algorithms for global financial markets. The technology provides a complete trading algorithm to deliver exceptional returns for investors. By adhering to quantitative methods, the company is positioned to provide dynamic solutions through using responsive technologies like AI and machine learning.
The team is proud of the company's track record of being able to adapt to market conditions in real time and extract sustainable yield for global markets with measurable results.
Challenges and opportunities
A key challenge in starting out was proving the value of the platform to their target market. The team had to work on building a track record to secure initial user buy-in. Another key challenge is that Pisano's technology is complex which can make it difficult for the average person to understand. The team sees this as an opportunity for growth, and is working on improving the way they communicate the value proposition to the market.
Reason for competing
Pisano hopes to gain visibility amongst their target market by winning the NVBC competition. This will help them to attract team talent both on the execution and advisory levels. Winning would also enable the team to gain recognition as a leading technology startup in Canada, in their area of expertise.
Five-year outlook
In five years, Pisano hopes to be managing over $500 million in funds for large international institutional clients.
Pisano Team: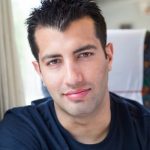 Shamsher Vellani | CEO and Founder: Shamsher entered the University of Waterloo in 2001 with a desire to become a professional hockey player. After playing for the Brantford Eagles (a Junior Hockey team) and studying Actuarial Science, he transferred to Lebanon Valley College in Pennsylvania with a hockey scholarship, and at one point was offered a tryout by the Hershey Bears of the American Hockey League. However, Vellani found himself no longer enthusiastic about hockey, and returned to Waterloo with a renewed sense of purpose. He now studied Computer Science and Math, along with Statistics and Econometrics, finishing with a degree in Economics, specializing in Finance.
Vellani had a desire to be an entrepreneur even as a student, and started a child care business with a grant from the Canadian government. That business is still in operation today.
Vellani met Infusion Development, a tech outsource company, at a university recruiting event, and went to work them under the direction Alvin Hall (currently a member of Pisano's board of advisors). At Infusion, Vellani worked with Wall Street Investment Banks and hedge funds creating tools and acting as the liaison between traders (and others users) and the Infusion tech team.
Vellani found trading appealing, noting the similarity with athletics, and in 2008 set off on his own, eventually incorporating 'Deep Learning' techniques and founding Pisano.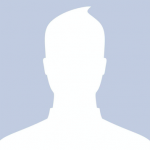 Fareez Vellani | CTO: Fareez is a technologist with a keen interest in robotic technology. He holds a diploma from the British Columbia Institute of Technology in Robotics and Automation Engineering. After graduation Fareez pursued a career with the RCMP. His plan was to work his way up the ladder in pursuit of a career working on robots for their bomb squad. After spending 10 years with the RCMP Fareez took a leave to pursue an opportunity to help his brother Shamsher, founder of Pisano. The automation and deep learning of trading algorithms combined with building the hardware required was of particular interest to him. Fareez specializes in automation, hardware, virtual servers and cybersecurity. Fareez is the proud father of two toddlers. He enjoys hobbies such as camping, target shooting, ice hockey and can always be found taking on interesting building and wood working projects.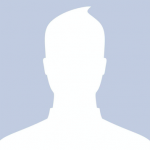 Faisal Manji | CFO: Faisal is an Accountant and serves as the Chief Financial Officer at EVITRADE Health Systems Corp. He also has served as Comptroller and CFO for a variety of global resource and biotech companies for the past six years. He has been involved with private placement capital raises in excess of 50 million dollars for the pre and post IPO markets. Prior to that, he was in public practice in tax with Desai and Associates. He has been Director at EVITRADE Health Systems Corp. since 2012. He is a strong supporter of the BC Children's Hospital. Mr. Manji is a Chartered Professional Accountant (CPA) and holds a Bachelors of Commerce degree. He is an avid skier and loves to play golf.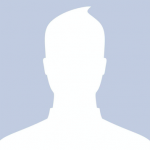 Azim Virani | CMO:A self-starting entrepreneur, who works primarily in the field of design, concert and event marketing and production. In 1998 Azim founded Twisted Productions Inc., which has gone on to produce and consult on over 1,000 events across Metro Vancouver with attendances of up to 10,000 people. Among his many startups, Azim also helped build ION Magazine in 2003, which now boasts readership and distribution in several major markets across Canada, focusing on current fashion, music and lifestyle trends.