PROtect is an app that helps individuals and solo workers stay safe. Working or living in isolation can increase risk to personal safety, but PROtect is designed to keep you connected to and communicating with your loved ones at all times.
Open houses a catalyst for change
Merideth Schutter is a realtor by trade and mother of three. After being repeatedly targeted while alone on the job, she decided to come up with her own security "hack" during open houses — keeping her mother on the phone in case of emergency. The idea for PROtect was born as Merideth put her mind to coming up with a better solution to keep her safe on the job.
Merideth wanted to build an app that gave solo workers a safety net. She quickly realized her idea could help a wide range of people live their lives more safely through the help of technology and a circle of trusted family and friends. What started as an app for solo professionals quickly became a lifestyle necessity for anyone seeking an easy-to-use safety solution. Between a parent looking for a safe way to provide independence for their kids, a professional staying late on the job, or someone meeting a blind date for the first time, PROtect works to keep solo individuals safe no matter the circumstance.
How it works
As a user, you can designate a circle of PROtectors like trusted friends, family, and colleagues, and create an 'event' for when you need safeguarding. Alerts can be set up to message your trust circle at specific times, or in a real time as-needed. No matter what situation you find yourself in, with PROtect your personal safety squad is never out of reach.
Key accomplishments
Since the launch, PROtect's team is proud of the gains made so far. Successfully raising capital is one aspect Merideth is particularly proud of, saying "as a female CEO, raising capital is a pretty rewarding and awesome part of our journey so far". Building a group of dedicated, passionate people to round out the team is another aspect of business growth Merideth is proud of. Together, they've been able to get the word out about how PROtect can help people stay safe and live life to the fullest.
PROtect is fulfilling its mission to empower solo-workers in particular through a partnership with RE/MAX Western Canada, where the app is available to realtors. PROtect also facilitates a giving back program, offering the app free of charge to non-profit groups. For many community groups, there is a need to improve safety management, and PROtect is proud to be a catalyst for positive change.

Challenges and opportunities
Merideth shared that raising capital has been a constant challenge for the team. She recently participated in a program called WeRAISE, hosted by The RAISE Collective, designed to help women navigate capital raising. "It was incredibly helpful to learn and connect with other strong, driven women who are supportive and there to help you grow," says Merideth.
PROtect is currently focused on growing the team to keep up with demand. Both sales and customer service are aspects Merideth is looking to grow.
Reason for competing
For PROtect, winning the NVBC competition would mean tremendous brand exposure and demonstrate alignment with an incredible organization. Merideth also cites future mentoring opportunities as a draw to the competition, with winning laying the groundwork for meet with and learn more from others. Also, gaining additional media attention to spread the word about PROtect is on the radar. The team enjoyed some initial coverage in local Canadian news, but a NVBC competition win would help create the momentum needed to share a fresh perspective on the company's mission and more recent updates.
Five-year outlook
In five years Merideth sees PROtect as being the global leader in personal safety. The team aims to move the needle on human resources practices surrounding personal safety, by making the platform available to all employees. Merideth also plans to expand the tool by adding additional services to our platform.
PROtect aims to expand how it gives back to the global community by connecting with men and women who are living limited lives due to a lack of personal safety. Merideth is passionate about advocating for safety in the workplace and plans to help as many people and organizations as possible in the process.
About PROtect
PROtect team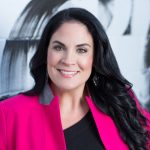 Merideth Schutter, Founder & CEO
Merideth has over 15 years of sales and management experience, having worked in hotel sales, real estate sales and project marketing capacities. She has a Bachelor of Business from the UBC Sauder School of Business. She is a mother of three, and was a realtor by trade before launching PROtect.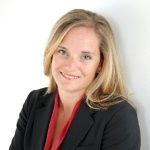 Julie Jones, CFO
Julie has spent 20 years in finance, providing financial leadership across a range of industries. She is an independent accredited mortgage professional (AMP) with a focus on providing the best mortgage option for clients financing needs. With a BA from Queens University, background in accounting, small business start-up and individual tax assessment, she has a wealth of knowledge around designing financial strategies.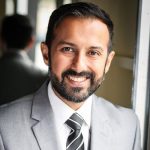 Aslam Nathoo, COO & President
Aslam has more than 20 years of experience in tech, is an industry veteran and energetic leader with an ability to envision and create successful outcomes in complex business environments. He's been an employee, founder, consultant and executive across various software development, SaaS & eCommerce firms working in the Mobile Payments, eLearning, Tourism, Healthcare, Data Integration and Business Intelligence spaces. Alsam specializes in assisting early stage CLEANTECH and Mobile/Internet eCommerce companies with market opportunity assessment, product development, commercialization, monetization and scaling.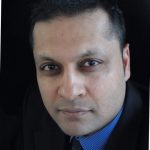 Sandeep Gupta, CTO
Over the past 25 years Sandeep has founded and successfully exited a handful of companies over $100M across the software and systems technology industries. Sandeep has also held Division General Manager and Business Unit Director roles at large multinational semiconductor firms, operating the offices and conducting business in Europe and Asia Pacific. Sandeep has led the acquisition of seven companies ranging from $800k to $720M, and has led due diligence for multiple firms. He holds an Electronics Engineering degree from University of British Columbia and resides in Vancouver.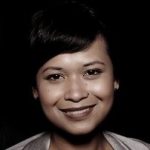 Jahzel Misner, Product Management Leader
Jahzel has 10 years of experience in productizing new software technology from concept to production. Jahzel has a proven track record in managing product life cycle and software development teams. Past projects include launching Livecare's Telemedicine platform, Vigilance Solutions' CRM, QCDocs Systems bookkeeping platform and is currently working on developing PROtect.