Vancouver-based Embrace Orthopaedics Inc. has developed a platform technology that allows adjustable joint support to be directly integrated into athletic apparel, eliminating the need to wear orthopaedic braces. Founded in 2017, Embrace came together to revolutionize the bracing industry and develop products that people truly wanted: supportive, functional, and comfortable garments.
A joint venture:
Embrace was born out of self need. Among the team, the company has had 25 injuries, 9 joint surgeries, and have tried countless orthopaedic support products. They figured that there had to be a better way to have joint support, and the over 200 individuals that they interviewed agreed that there was a need for comfortable, effective joint support. Bringing together their diverse skill sets, they decided to build a superior joint support solution themselves.
Company highlight:
Embrace has spent the past year building an amazing team that extends far beyond the walls of their office. They have surrounded themselves with like-minded individuals who share their vision, believe in the impact of the technology, and are committed to be a part of the company journey.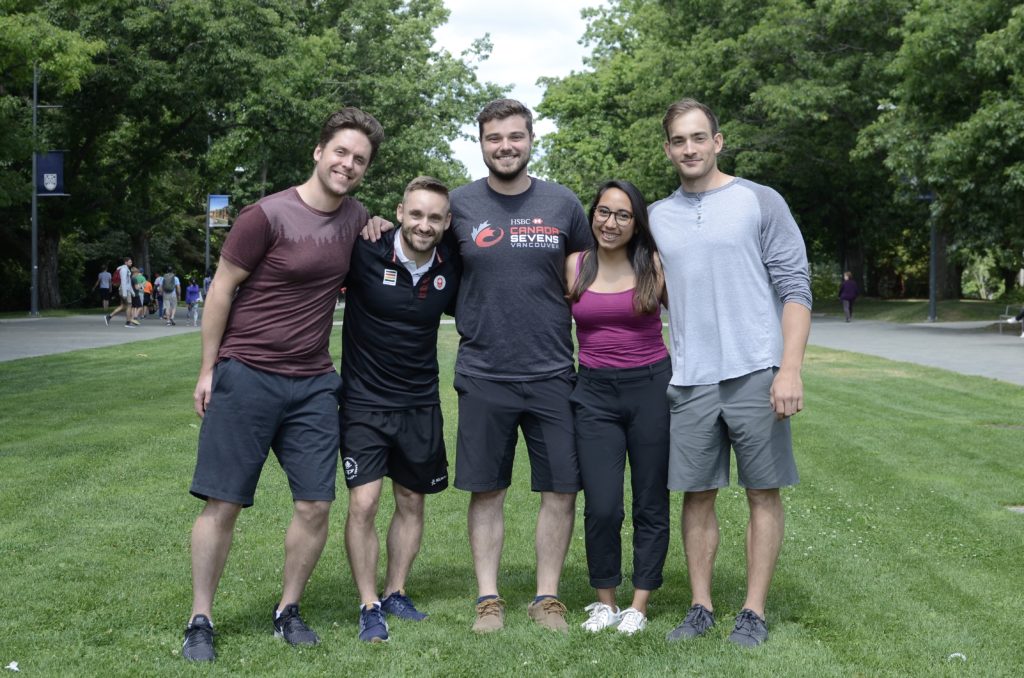 Greatest challenge:
The biggest challenge Embrace has faced so far has been learning how to tell their story effectively.
Reason for competing:
At Embrace there is a strong belief that the process is the prize. The goal, at the end of the day, is to build a great company, and New Ventures BC is an amazing opportunity to continue to learn, grow their network, and craft their business. They feel that New Ventures BC has given them the opportunity to work with an amazing group of mentors, and winning the competition would mean that Embrace has more time to work with these individuals, raise awareness, and accelerate their company's growth.
Five-year outlook:
Embrace is building a platform technology that has the ability to disrupt the orthopaedic bracing market, and has the potential to dominate the space. The company will pursue development and licensing partnerships with major players in both the bracing and apparel industries to reach broader markets and scale quickly. Along the way, should they develop a strategic partnership with a company capable of changing the game, they are open to acquisition.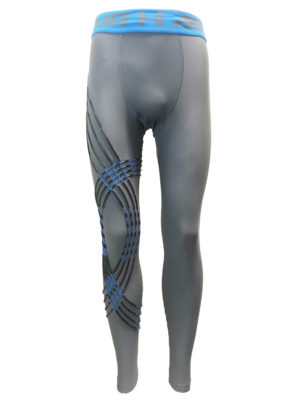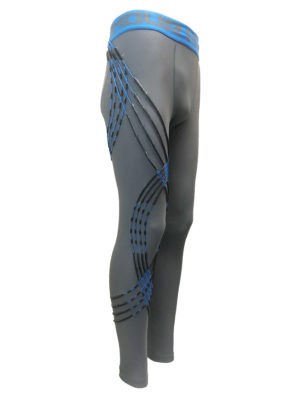 Team: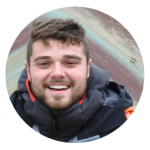 Zack Eberwein, BASc | CEO: Zack is a mechanical engineer with a background in design, product development, and test engineering. He has worked with Zaber Technologies Inc. and Kardium Inc. as part of their Mechanical Engineering teams, developing world-class motion control products and manufacturing equipment.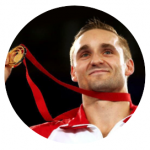 Scott Morgan, OLY | CMO: Scott is an olympic gymnast who competes with Team Canada. In addition to being a seven-time Commonwealth Games medalist, he represented Canada at the 2016 Rio Olympics. In addition to his athletic skills, he also has 10+ years of experience in sales working with Norco Bicycles and Lululemon Athletica.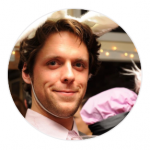 Kevin Reilly, PhD, BASc | CTO: Kevin is an engineer and product designer with over a decade of experience in research, design, manufacturing, and business. In addition to founding three previous startups, he brings a wildly diverse background including medical devices, sports equipment, and advanced wearable technology.