Retarget Links is a surprisingly simple marketing technology that is solving big problems. Small businesses use it for hyper-targeting and large advertisers for accurate intent advertising.
"Never, ever run out of money" – CEO Serge Salager's favourite piece of advice for founders
Serge Salager placed in the Top 10 last year with his consumer startup Visualping. He's back this year with Retarget Links, a marketing technology startup that launched a new service that delivered a 40x ROI to one of their beta testers during the MVP phase.
Now that the final stage of development has been launched, they are running a large pilot with Procter & Gamble, the largest advertiser in the world. "We are proud that we are the only start-up with whom P&G is running a pilot in 2017," comments Serge. "With companies like P&G now spending up to $3 billion dollars of their advertising budgets online, we're excited about where this may take us. We are also in discussions with Nestle and L'Oreal, part of the top five largest ad spenders globally.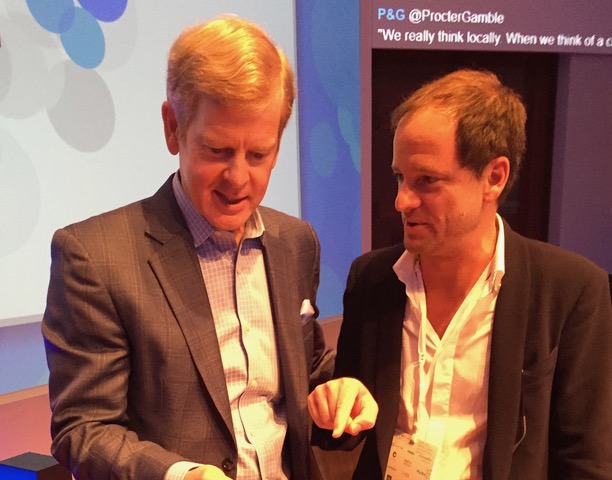 Retarget Links' core product? A link shortener like Bitly. The difference? Clicking the links display a marketer's uploaded ads. Advertisers shorten links to content they know their target will click on, after which 15 ads are displayed over a period of 2-3 weeks, making the service highly effective.
Short links are then placed in social media, email, search, influencers and affiliate platforms. Before this, advertisers could only retarget traffic to their own site–this is the first time they can retarget anywhere.
"The simplicity of our tool has made it accessible to any advertiser, including those without a website," comments Serge Salager, CEO. "One of our smaller clients was a teenager who retargeted 15 of her girlfriends by sharing a link to Justin Bieber's pictures. She uploaded her ads, then launched a campaign for her Sweet 16 party. Her friends were in total disbelief when the ads started to appear in Vogue and Elle."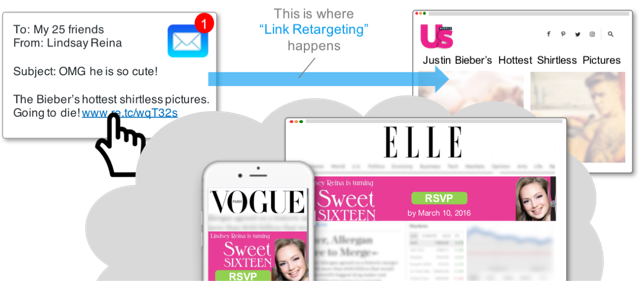 RetargetLinks was started in 2015, after Serge's negotiated the sale of a SaaS company he was running to a TSX listed company. The idea was inspired after completing his own retargeting campaign, and realizing he wanted to improve the accuracy of the ads. "Most of the traffic online are clicks on links, going from A to B," comments Serge. "We realized that this could be a billion dollar idea."
The team's biggest challenge to date? Delivering ads through real time bidding networks, while competing with giants such as Amazon has been the most difficult technical hurdle so far–but one the team has successfully surmounted. They recently raised $400,000 to help them push their technology forward, and have acquired major clients such as Uber, Shopify, Staples, and now Procter & Gamble.
Aside from turning their concept into a reality, the startup's proudest accomplishment was being accepted into The Brandery accelerator. Serge comments, "The Brandery is the number one ad and marketing tech-focused accelerator in the world."
"The team is in Cincinnati now for four months for the pilot with P&G. We are testing whether Pampers, for example, can use our technology to segment their audiences with content."
About Retarget Links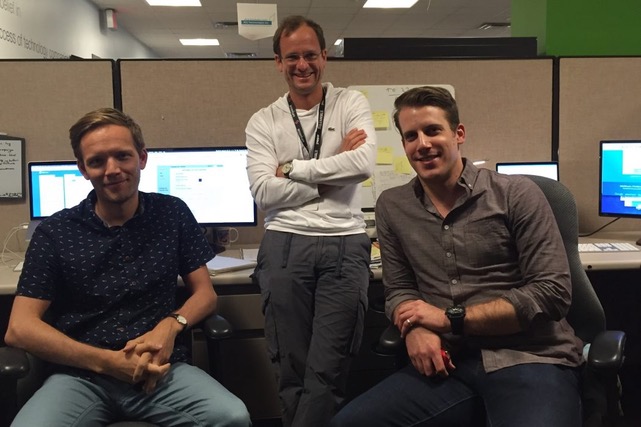 Retarget Links' CEO Serge Salager was the CEO of a TSX-V SaaS company (sold to another TSX company in 2014), former marketer at P&G, former VC at Nestle's venture fund, Harvard MBA and BIV top 40 under 40.
Their technical co-founding team consists of Sam Vincent, who has several years of development experience at Reward Loop and of Dylan Tredger, who worked at Chango (a Toronto-based site-retargeting company sold to Rubicom for $160 million in 2016).
Contact Retarget Links