Congratulations to Loom, a top-25 company in the 2016 BCIC-New Ventures Competition, who won second place in the 2016 LAMP Competition!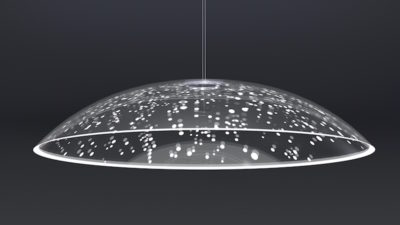 Loom's light fixture, Diaphanous, took second place in LAMP's 'Established' category.  Diaphanous is a unique LED based light fixture that has no light-bulb.  The shade is patterned with what looks like the stars of the night sky.
Since competing in our competition, Loom has been working with Accelerate Okanagan, which has "helped influence them to set up their home base in Pentiction."
Head over to Pentiction Western News to read a nice article they wrote on the company.
READ MORE