Microdermics aims to eliminate the reliance on the 160-year old hypodermic needle and traditional syringe system for vaccinations and therapeutics.  Millions of people throughout the world fear needles, preventing routine injections to preserve health.
Microdermics has developed a microneedle injection system to replace hypodermic needles and improve patient experience, increase the efficiency of current drugs, and enable new methods of treatment.
Microdermics' proprietary, hollow metal microneedle injection system eliminates the need for hypodermic needles for many therapeutics and traditional vaccinations. Using this safe, inexpensive, and proven technology, drugs can be injected into the skin without any pain.
Microdermics also manufactures auto-injection devices that, when working together with microneedles, provide an easy and quick injection method that requires no medical training.

Removing needle phobia and reducing injury
Due to the very small size of the microneedles, there is no needle phobia experienced by the patient.
In addition, this delivery method:
Eliminates the risk of needle-stick injury

for health care professionals.

Produces

less trauma.

Provides a safe

self-administration solution

with minimal training.
Delivering vaccines more quickly with lower dosage
Microdermics' technology enables dose-sparing delivery of many vaccines, as potency in the skin is more efficient compared to current intramuscular administration. In some cases, the effect can even result in 95% reduction in the dose volume, and is absorbed faster by the body.
The Microdermics microneedle platform also enables new methods of treatment for new drugs that are not suited to traditional delivery routes.
Meet the Microdermics Team
Microdermics was founded in June 2014. Their team combines expertise in pharmaceutical sciences, microfabrication, microfluidics, and other areas of engineering.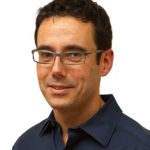 Dr. Boris Stoeber, PEng.
Boris has more than 20 years of research and development experience in microelectromechanical systems (MEMS) and has an extensive knowledge of microfluidics and microneedle drug delivery devices.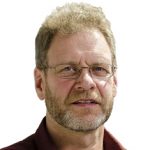 Dr. Urs O. Häfeli
Urs has more than 25 years of experience in drug delivery and nanomedicine sciences. His expertise includes intradermal drug injection as well as biofluid extraction and biosensing.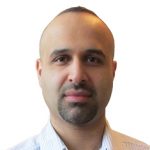 Dr. Iman Mansoor
Iman has been involved in research and development of microneedle-based drug delivery systems for more than 7 years. He also has professional experience in mechanical design, rapid prototyping, and product development.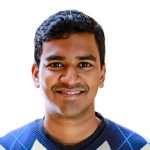 Mr. Sahan Ranamukharachchi
Sahan has a background in both biochemistry and engineering, and has 5 years of hands-on microfabrication and microneedle process development experience. His expertise range from materials engineering, biomechanics, microfabrication, and prototyping, to biochemistry, biosensor design, and drug delivery.
Full team: http://www.microdermics.com/Company/
Contact Microdermics

Microdermics is a Vancouver-based company.
Learn more about Microdermics (.pdf)