Ophthalight Digital Solutions' mission is to help people keep their vision by making basic eye care more accessible. They provide eye care professionals with advanced mobile health tools that will allow an increase in the frequency, speed, and profitability of eye exams, while also improving accuracy of test results for patients.
Ophthalight is leveraging the wave of digitalization and automation, by modernizing the daily routine of eye care specialists. They are working to enhance the quality of practice, while also increasing profitability.
The venture started in March 2014, when the founders sought to leverage engineering to automate routine ophthalmic procedures. Since then, they have gathered a team of highly qualified professionals and have been working on device and business development.
Automated eye-tests with O-Glass
O-Glass, which is a patent-pending ophthalmic device, provides an accurate, portable and automated eye test. It is designed for professionals to diagnose and follow up on optic neuropathy and related diseases in patients. O-Glass replaces the Swinging Flashlight test, a qualitative test whose measurements are subjective, prone to human error, and troublesome to follow up on accurately.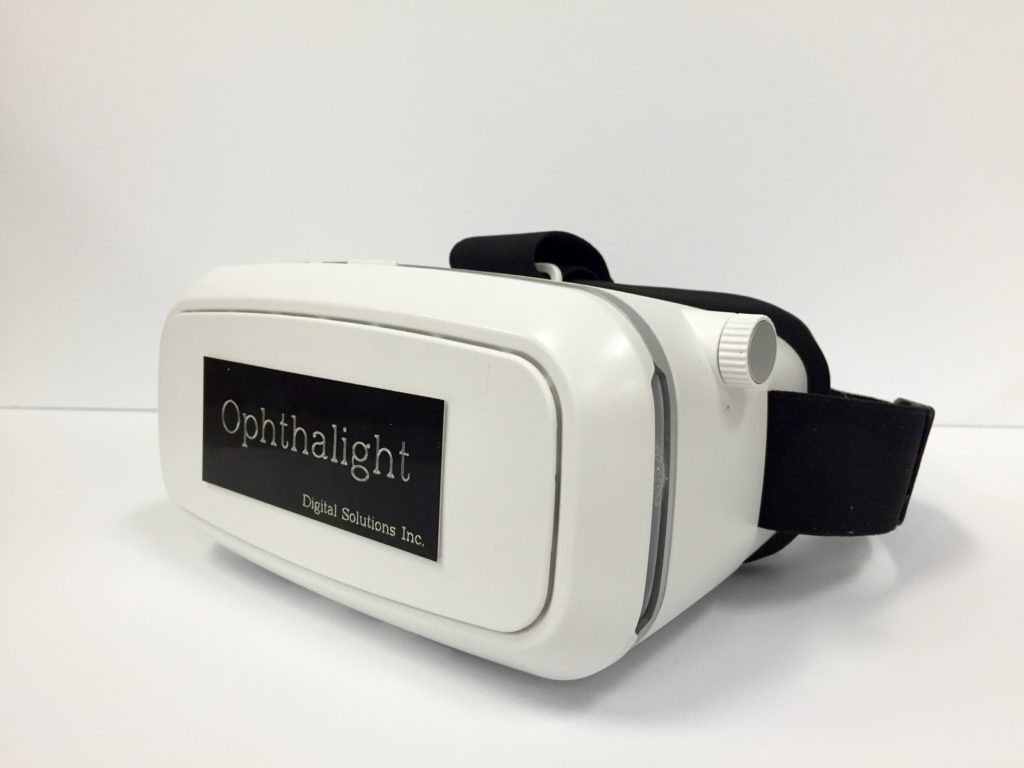 Early-stage diagnosis
O-Glass provides benefits to physicians in terms of speed, accuracy, and ease of use. It also, however, provides great benefit to the patient, by increasing the accuracy of tests. It enables early-stage diagnosis of chronic disease, which drastically changes patients' quality of life. Since starting clinical trials, the team reports that O-Glass has saved one patient's life.
The data from the tests being performed by O-Glass will be backed up on secure cloud services, which enables professionals to perform patient follow-ups easily and seamlessly.
Ophthalight team
Ophthalight Digital Solutions Inc. has been founded by Yaser M. Roshan, and Amirhossein Vejdani.
Yaser M. Roshan has a Ph.D. in Electrical Engineering and 7+ years of experience in technical project management and organizational leadership.
Amir Hossein Vejdani is a professional eye surgeon and an active innovator in the field of ophthalmology.
Contact Ophthalight

The company is located in Vancouver.

 @Ophthalight_Med