FrontFundr is an online investment platform connecting investors and entrepreneurs.
As a sponsor of this year's competition, companies in our Top 10 will receive a free listing in the FrontFundr Prospect Lounge and a mention in their social media channels (Valued at $750/each).
What is FrontFundr?
Using technology, FrontFundr helps companies to raise awareness and money using an easy, transparent process. It offers the opportunity for seasoned investors and the wider public to come together to directly drive innovation and entrepreneurship.
Registered as an Exempt Market Dealer in eight provinces, FrontFundr helps companies to navigate the regulatory diversity across Canada, making it more efficient to raise funds, engage a broad investor community and to stay focused on growing the business.
FrontFundr launched just over a year ago and is the leading platform in Canada to facilitate deals fully online from pitch to deal completion;
FrontFundr is the only platform that operates across Canada as its own registered financial services firm ('Exempt Market Dealer') and operating its own technology platform;
They successfully closed 5 deals to date using all existing prospectus exemptions and the new equity crowdfunding rules introduced across Canada;
They have a growing pipeline of companies from across Canada and we have over 1,800 registered users
Increased team to 11 people(7 full-time, 6 part-time) with over 75 years of experience in investment banking, technology, marketing & sales, due diligence and compliance.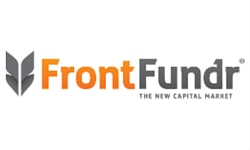 Learn more about FrontFundr (.pdf)