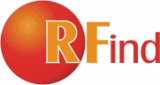 2006 first-prize winner RFind Systems has been acquired by the Trapeze Group, a wholly-owned subsidiary of Constellation Software Inc. (TSX:CSU).
"We're excited to have found a new home with Trapeze," said Sharon Barnes, CEO of RFind. "Trapeze has an outstanding reputation for innovation and experience in passenger transport solutions. The combination of our product offering with the Trapeze enterprise makes this an all around win for our customers, our employees and the passenger transport industry." The first major transit project RFind landed was initiated in Calgary in 2010 on the Light Rail Transit (LRT) system. RFind's technology will enable Trapeze to expand their transit enterprise solution offering with real-time location systems for vehicles and moveable assets.
Sharon Barnes and Marty Brooks founded Kelowna-based RFind with the idea of developing a wireless Radio Frequency Identification (RFID) and Real Time Location System (RTLS) solution that would be scalable, affordable and would not require expensive infrastructure changes. The technology that RFind developed has been a leader in the automotive sector and has been deployed in yard and depot management, asset tracking, production sequencing and process control applications for transit, automotive and industrial manufacturing clients world-wide.
RFind is an Okanagan technology company success story. Founded in 2005 within the Okanagan Research and Innovation Centre (ORIC) Incubator in the White Lake Observatory, RFind has been able to grow and develop the technology locally using local talent. A significant contributing factor to the success of RFind was the timely investment and support provided by the Southern Interior Development Investment Trust (SIDIT) and Okanagan Innovation Fund (OIF). In addition, support from Accelerate Okanagan has ensured RFind has had access to the resources and experience necessary to position and grow the company.
Trapeze Group is based in Ontario, but will continue RFind's operations and commitment to the Okanagan as they maintain an office in Kelowna and many of the current RFind staff.