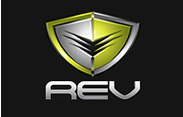 Vancouver's Rapid Electric Vehicles Inc. (REV) signed a non-binding Memorandum of Understanding (MOU) with the Toronto Atmospheric Fund (TAF) last week to create a new company focused on enabling the widespread adoption of electric vehicles.
High prices have been a barrier to the rollout of electric vehicles, especially within public and private fleets. While many believe prices will decline with advances in new technology and economies of scale, both are stunted by the classic 'chicken and egg' problem. High upfront prices for lithium battery packs – the system that stores vast amounts of electricity for the car and replaces conventional fuel – are likely holding back many fleet owners and operators.
Signaling a major advance for the electric vehicle industry, TAF has agreed to finance a subsidiary company with REV that will drive a fleet-focused strategy that takes the high capital cost of the battery out of the equation for electric vehicle buyers.
The soon-to-be named new company will own the battery pack and rent them on five and ten-year terms, bringing the price of the electric vehicle as low as par with the conventional alternative. This enables fleets to shift the focus of their current capital budgets away from conventional trucks and safely invest in electrical vehicles, batteries not included.
Using proprietary wireless technology developed by REV, the new company will be able to monitor its battery assets remotely, ensuring their useful life is managed and optimized and goes beyond the duration of the rental term. With REV's combined technology and business model in place, government-owned electric vehicles can be used to store and return energy to the electricity grid without worry to long-term battery performance and life, thereby improving power reliability to homes and buildings, and reducing the chance of power failures.
Rapid Electric Vehicles was a Top 10 Finalist in 2009.