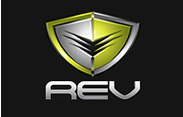 2009 Top 10 Finalist Rapid Electric Vehicles (REV) announced last week that they have partnered with Vancouver's Viridian Power to deploy electric vehicles and charging stations in every major Canadian city by 2012.
REV, which refits gas-powered vehicles with electric drivetrains, and electrical contractor, Viridian Power, announced Tuesday that their new partnership will enable the electrification of vehicle fleets across Canada. Viridian will install and maintain California-based Coulomb Technologies Inc.'s chargepoints on behalf of reseller REV.
REV also announced it is in negotiations with municipalities, cities, utilities and commercial companies to launch pilot projects in almost every major city across Canada.
According to REV and Viridian, 1.1% of global vehicle sales are expected to be electric by 2015, with electric vehicle sales rising to more than $400 billion by 2030.